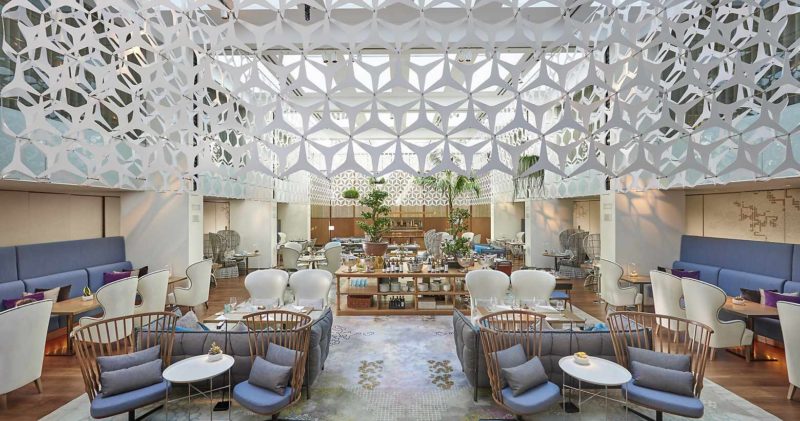 There's something special about eating out beyond not having to cook and do the dishes. Whether you're eating alone or with someone close to you, there's a certain quality to eating at a restaurant that can't be replicated at home. Unfortunately, going to the same restaurant time after time can get a little stale.
Finding a new restaurant can often be a challenge, as you won't know what kind of food to expect, what their best dishes are, and what the interior is like. In this article, we're going to discuss three of our strategies that can help you find a new restaurant to enjoy.
Take a Walk
By far the most proven method for finding a new restaurant is going out and taking a walk until you find one that you like. Physically exploring each restaurant allows you to get a feel for the atmosphere, and you can take the time to talk to the staff about their menu and what dish they think is best.
Nobody will know what you like better than you do, so experiencing the various options for yourself can help ensure that you make the right choice. If you're going out to dinner with someone else, you can always make this a fun part of the night as you explore for the perfect place.
Ask Friends and Acquaintances
If walking around sounds a little too tedious, you can instead ring up some foodie acquaintances who'll be sure to give you the scoop about any great places in town. Since your friends know you and your preferences, they will also be more qualified than a stranger on the internet.
You can even ask your friend if they'd like to come along to the restaurant with you, considering they recommended it. This technique obviously won't work if you're on vacation or if you've recently moved to a new place and haven't gotten a chance to get to know people yet.
Use a Restaurant Finder App
These apps can help you find new restaurants regardless of where you are, and they will usually have a taste profile that can help find the best places for you.
While a restaurant finder app won't know you as well as your friends, it will have a repertoire of all of the restaurants in your immediate area, which can be even more helpful. You can then go through the various options and check out images, menus, and reviews to help you find the best one.
Conclusion
Finding a new restaurant doesn't always have to feel impossible, and these three methods make it far simpler. We hope that we've managed to simplify your next culinary excursion with our short guide.