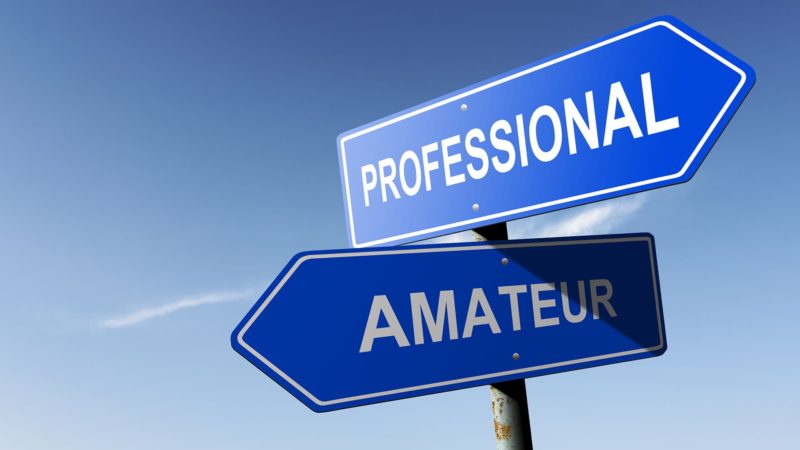 Over the past twenty years I've learned how to distinguish between amateurs and professionals. I've seen the difference in many areas of work and life and at the core it's always the same concepts that differ the best performers from the mediocre.
So what are these differences between amateurs and professionals; what sets the great thinkers and action-takers apart?
The answer is nuanced and likely multifaceted.
There are many differences. Let's consider some general ones.
·  Amateurs have a goal. Professionals have a process.
·  Amateurs give up at the first sign of trouble and assume they're failures. Professionals see failure as part of the path to growth and mastery.
·  Amateurs focus on identifying their weaknesses and improving them. Professionals focus on their strengths.
·  Amateurs complain about mankind's flaws, biases, and contradictions; professionals exploit them for fun and profit.
·  Amateurs think good outcomes are the result of their brilliance. Professionals understand good outcomes are (also, largely) the result of luck and randomness.
·  Amateurs want money. Professionals want freedom.
·  Amateurs focus on the short term. Professionals focus on the long term.
·  Amateurs avoid risks. Professionals take and domesticate risks.
·  Amateurs think in absolutes. Professionals think in probabilities.
·  Amateurs seek to win the rat race. Professionals seek to escape it.
·  Amateurs look for problems. Professionals look for solutions.
·  Amateurs save money. Professionals both save and invest money.
Reference: Farnam Street Blog