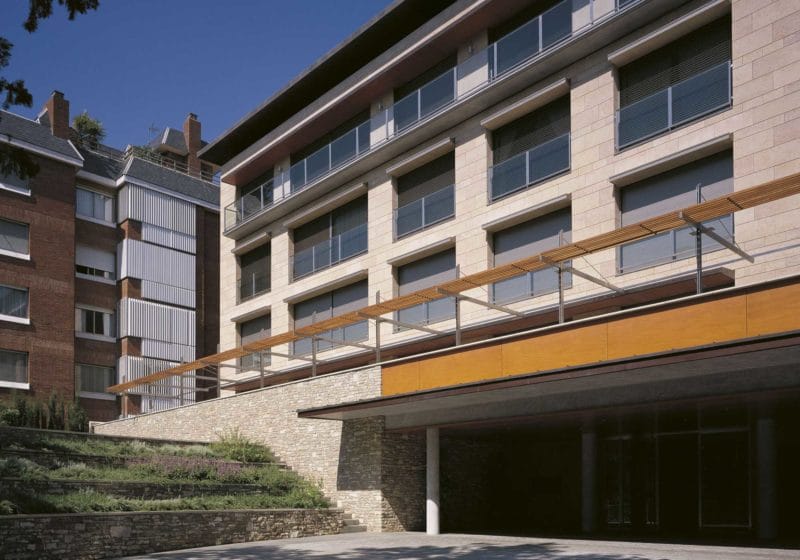 Note: Due to COVID-19 all bets are off and we will probably see a significant effect on the real estate market, with the most likely and immediate effect being a reduction in prices for properties on the market of around 8-10%. The effect could last around 2 years if the economy shows a steady recovery, and more if there is a catastrophic effect on the local or world economy.
Click here for the latest official stats
---
Let's have a look at some general trends in the real estate market in Barcelona for 2020. This market is very much influenced by foreign investors, so there tends to be more activity and somewhat different prices than surrounding areas that are not much in demand by foreigners.
Rental prices have already reached the top or are already at a level where the potential growth is very low. The prices are far away from the prices of large European cities, but their limit is closely related to salaries (much lower in Barcelona) and these have a limited growth for now.
We still have the problem with Energy Efficiency Certificates not being provided by the owners or showing "in process" perpetually. There needs to be better enforcement from the authorities on this.
While rentals have generally stabilized, the sales market is very active with the highest volume in the last 5 years.
The fastest-selling properties tend to be priced in the €400,000 range.
Interestingly, in nearby Sant Cugat, there is a strong demand for plots for family housing construction. In this case, buyers build their own house instead of reform an existing one. In this case, the location of the plot is a key factor.
Another interesting point is that new properties are selling at 26% above the prices of second-hand properties. In many cases the developers are overpromising on the returns that investors will get when they purchase these new properties, so one should be very careful when buying new properties. We've also seen on-plan properties being sold in various phases, with the first phase being more or less the real market price, and subsequent phases being arbitrarily higher, mostly to show that the development is already appreciating and is hence a great investment.
Also interesting is the fact that a substantial number of properties sold this year were bought on a cash basis without the need for financing, indicating that they were buyers with a significant level of savings.
The most popular buyer profile is that coming from rental, around 40 years old and mostly local.
See also: What returns can you expect from Spanish real estate?
In Barcelona, it costs around 300x the rent price per month to buy a property. Equivalent to 25 years.
The Catalan separatist movement has done a lot of damage to the local real estate market, as it has driven fear into foreign investors and those thinking of moving to Barcelona for the golden visa. In fact, people buying property for the golden visa accounted for 40% of real estate purchases last year, while this year the number is down to 18%. Unfortunately, things don't look to be improving as there are regular protests and the two sides are as divided as ever. For those of us living here, it is a very sad and frustrating situation, but in general Barcelona still is a fantastic place to live.
The general trend in Spain is a slowdown in sales of property. Read more about the latest stats and reasons for the slowdown on my friend Mark Stucklin's page.
Thanks to the socialist government now leading Spain, we will be seeing the implementation of rent controls in the regions that choose to adopt them. Madrid will once again be refusing to implement such measures, while Barcelona will fully embrace them since the mayor Ada Colau always does everything she can to obstruct entrepreneurship and progress in the city.
Good quality affordable housing in Barcelona is hard to find, and with these new measures it will even more so in the years ahead.
Let's not forget the big issue of squatters here in Catalunya. The Okupa movement is as strong as ever. Basically, whenever you go on a holiday or leave your dwelling, you are at risk of someone moving in and occupying your property. Thanks to the way the judicial system works here, it is almost impossible to get them out. You will most likely have better luck resorting to services like Desokupa or Fueraokupas who have a very good success rate in getting such illegal occupants out. This is but one example of how the Catalan police force and judicial system are intentionally ineffective in preventing crime and injustice. The rise of petty theft in Barcelona to unprecedented levels is one other example.
As a final note, be aware that the real estate market in Spain is very opaque, as opposed to other markets such as the US, where full data is easily accessible about pricing and previous sales of your neighbors etc.
A good rule of thumb to keep in mind is that the final closing price on properties is on averate 7-12% below the quoted price on real estate portals. In the post COVID-19 scenario this might rise to 10-15%.
Popular Areas for Expats
Barcelona has a vibe and liveliness that is unparalleled, and I can't think of any other city in the world that motivates me as Barcelona does. However, it does have its downsides: noise, pollution, few parks etc. These are the downsides of living in any big city really, so the big choice you will have to make is whether you want city life versus life in the suburbs.
In the suburbs, life is calmer but you lose much of the vibe that might have attracted you to Barcelona in the first place.
Within the city of Barcelona, I would say that Sant-Gervasi, upper Gracia-Vallcarca, and Diagonal Mar are the best places. I used to like Eixample too but now I feel it is way too polluted and noisy. It is easy to reach by public transport anyway so there is no reason to actually live there unless you work in the city center and want to be within walking distance of your office. El Born is also a nice area but it is also too noisy and overrun by tourists for my liking. I still feel that the main attraction of Diagonal Mar is being close to the beach, but for someone like me who grew up next to the sea and great beaches, I'm not that attracted to the idea of choosing accommodation purely on the basis of proximity to the beach. After all, the beaches of Barcelona are not that incredible, and in summer they are overrun by tourists so I wouldn't visit them anyway.
Sant Andreu de Llaveneres is where you find the best houses in my opinion. It's around 40 minutes away from Barcelona, which is its main disadvantage, but the homes there are fantastic.
On the other hand, Sant Cugat del Valles is where you will find most expat families, as it is the most kid-friendly place in the Barcelona area, the air quality is much better than Barcelona city, and it's very well-connected via the Vallvidrera tunnel and trains to central Barcelona.
The disadvantage is that you have to pay the toll to pass through the tunnel. The majority of the best international schools are in the vicinity of Sant Cugat or easily accessible from there. For a great quality house the budget to have in mind is around €2mln while for an apartment I would say €1m or a bit less. Rental prices start from €1,800 for a 3 bedroom apartment and go upwards for bigger apartments and houses.
Within Barcelona itself the best houses are found in Bonanova and Pedralbes, as well as possibly Sarria, but they are prohibitively expensive, think €15mln or higher. Only the very wealthy can afford to rent or buy a house in these areas.
Sant Just Desvern and Esplugues de Llobregat are another two neighborhoods to consider for houses within the vicinity of Barcelona, but I haven't seen many modern houses on the market in these areas. Apartments, on the other hand, are readily available as there have been some big new apartment developments built recently.
If you want to know where to well-off expats live in Barcelona city, take a look at this page and search for "Francia". The areas that show up coincide with my view on the best places to live for expats within the city.
Further north up the costa brava you will find some amazing housing in the Girona and Alt Emporda provinces. However, you will be much more isolated living in those areas when you think of how far you'd be from the El Prat airport and the best international schools.
It is also worth mentioning that as you go north you will get a much stronger separatist sentiment in the towns and villages, and you will typically see Catalan independence flags everywhere including on roundabouts (I know, crazy) and plastered all over the main squares. So if this sort of craziness annoys you, it's best to avoid these towns.
One of the problems that keeps plaguing the market in Barcelona along with the rest of Spain are the delays in planning authority permits, as summed up nicely by my friend Mark Stucklin:
Slow-moving Spanish planning departments ensure that home buyers in Spain have to pay higher prices with bigger mortgages for lower quality new properties, whilst even local authorities and the economy pay a significant price for the delays. Everybody is a loser when town planning officials drag their feet through copious quantities of Spanish red-tape.
While there will certainly be good deals to be had, I've grown quite tired of the Spanish way of dealing and all the delays and political unpredictability, so I'll probably be looking at other more international asset classes instead of Spanish property in the coming months.
Take a look at my page about luxury real estate agencies in Spain to find suitable properties to rent or buy.