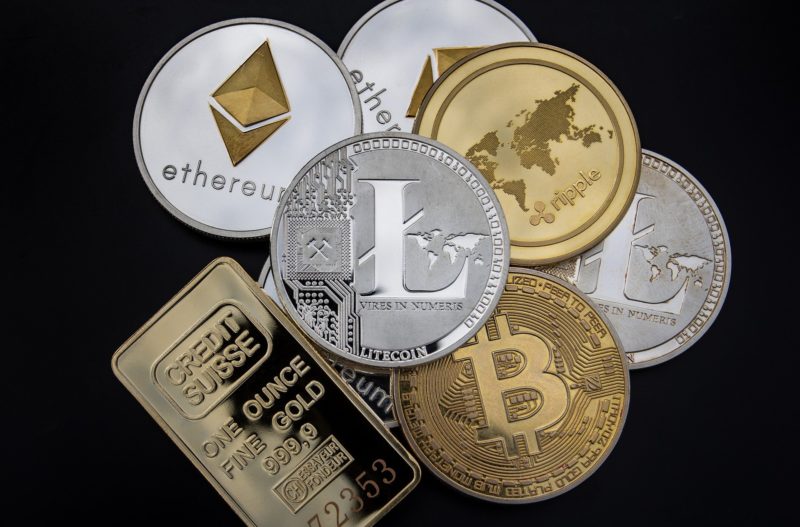 Time for a fun little prediction post for crypto in 2021. These are what I consider the best crypto buys for this year.
Note that while I consider them a good buy this year, I also mean that I consider them long-term plays with a timeline of 5 years plus. The crypto space is very volatile and these are very early days, so it makes sense to only invest with a long timeline if you want to have a good chance of making money on your investments without losing much sleep over them.

If you're just starting off in crypto, I recommend you stick with Bitcoin and dedicate most of your time to learning how Bitcoin works. When you're done with that, maybe think of Ethereum. The rest are more speculative bets.
Another good tip is to use the very best exchanges for buying or trading cryptos:
Read more: The best crypto exchanges and trading apps
It helps to have an investor scorecard when evaluating new cryptos to possibly invest in.
I'm also very interested in crypto lending services, both from a borrower's and a lender's perspective. I would recommend you check out BlockFi,  YouHodler (only non-US residents) and Ledn, for example, and you can consider putting some of your cryptos to work by lending them out on these platforms.
Whatever you do, make sure you keep good records of all your crypto transactions by using a crypto portfolio tracking tool that can also double as a tax preparation tool. You can have a look at my review of CoinTracker, my favorite tracking tool.

Bitcoin
I've written quite a bit about Bitcoin, make sure you check out my dedicated post on whether you should buy Bitcoin.
I would also suggest reading the following books to further your knowledge of Bitcoin:
Read more: The Best Books about Bitcoin and Crypto
I consider Bitcoin to be digital gold and the best store of value humanity has ever invented.
Ethereum
Ethereum has great plans and is benefiting from Metcalfe's law, which makes the network very valuable. Practically the whole DeFi sector is built on Ethereum, and it should be a great long-term investment.
Read the following books to further your knowledge of Ethereum:
I would also stake some Ethereum to benefit from staking rewards. I recommend Binance and Kraken for staking.
Polkadot
I like what the Polkadot team is doing and linking different blockchains together seems to be a sensible long-term goal to me.
Read more about Polkadot here.
Chainlink
Chainlink's use case is that of an oracle that links on-chain contracts with off-chain real-world events. Again, this is one of the most important use-cases going forward, and I think Chainlink has a head start over its competitor oracle solutions.
Staking will also be available in the future for Chainlink. Read this comprehensive overview of Chainlink in 2021 for more information.
Aave
Aave is an open-source and non-custodial liquidity protocol for earning interest on deposits and borrowing assets. It is backed by very big companies in the crypto space, such as Winklevoss Capital, Parafi Capital and Blockchain.com.
Aave was originally launched as ETHLend, a lending platform that was founded in 2017 by Stani Kulechov.
The ETHLend ICO held in November 2017 raised $16.2 million.
ETHLend rebranded to Aave in September 2018, as it shifted from a peer-to-peer lending platform to a lending pool model.
Aave includes notable distinguishing features such as uncollateralized loans (Flash Loans) and "rate switching", which allows users to switch between stable or variable interest rates to get the optimal rate when borrowing.
Liquidity mining has been a big part of the attraction in AAVE.
You can stake AAVE for an annual reward of around 4%.
Uniswap
UNI is the governance token for Uniswap. UNI was introduced on 16th September 2020 through a retrospective airdrop to users who have interacted with the protocol either by swapping tokens or by providing liquidity.
The UNI token allows token holders to participate in the governance of the protocol. Key decisions such as usage of the treasury or future upgrades can be decided through a governance vote.
Uniswap is a decentralized exchange (DEX) that makes it easy for users to swap an ERC-20 token for another ERC-20 token without the need of a centralized intermediary. With a DEX, traders do not have to deposit their tokens on an exchange and be exposed to the security risks of a centralized exchange.
Cardano
Created as an alternative to Ethereum, Cardano is the first peer-reviewed decentralized blockchain protocol utilizing a scientific approach. Cardano's developers aim to create a blockchain platform that can process more transactions at a low cost. At the same time, to protect users' data by integrating the distributed ledger technology and the smart contract infrastructure.
Cardano was founded by Charles Hoskinson, a mathematician who was part of the Ethereum founding team. The ICO of Cardano's token ADA in December 2016 helped the team raise over $62 million. Subsequently, the project was launched on September 29, 2017.
One of the most significant market caps and a huge daily trading volume prove that Cardano is very popular among cryptocurrency enthusiasts. Its four-year history shows a stable growth of the coin's value despite periodic price drops. A large number of partners support Cardano's long term growth potential.
While Cardano might see a lot of positive price action, I'm not convinced of it in comparison with Polkadot. Its founder is also too eccentric to be the leader of a blockchain that aims to be a big player in the whole crypto ecosystem.
Portfolio Allocation
Here's how I would allocate my funds between all the above crypto assets if I had around $100k to invest:
Bitcoin – 70%
Ethereum – 15%
Polkadot – 7%
Chainlink – 4%
Aave – 2%
Uniswap – 2%

Beyond $100k, I would probably just keep it in Bitcoin.
Other Projects I'm Keeping an Eye On
Kusama
Cosmos
Solana
Algorand
Regen
Celo
Synthetix
Kira
What are your thoughts on my picks? Would you add anything else?