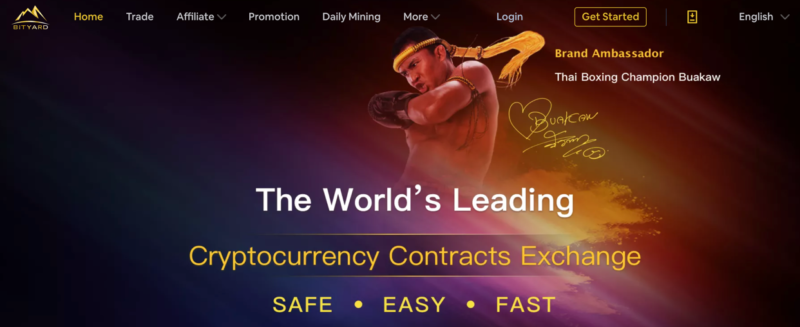 Bityard is one of the world's leading digital contract trading platforms. It was founded in 2019 and is headquartered in Singapore, one of the safest financial jurisdictions.
It is a crypto platform that is targeted at those who want to get started in crypto derivative trading while not necessarily having lots of experience with the typical tools and language used in this sector of the crypto economy.
The slogan used by Bityard is "Complex Contracts, Simple Trade", which therefore promises traders a streamlined but powerful way of making derivative trades.
Bitmex is probably the most famous competitor, and has been established for a number of years now. Probably the most defining difference between Bitmex and Bityard is that the latter makes things simple, while Bitmex is really geared towards traders who have lots of experience and know their way around complex trading tools. Other competitor platforms include Bybit and Deribit, apart from exchanges such as Binance.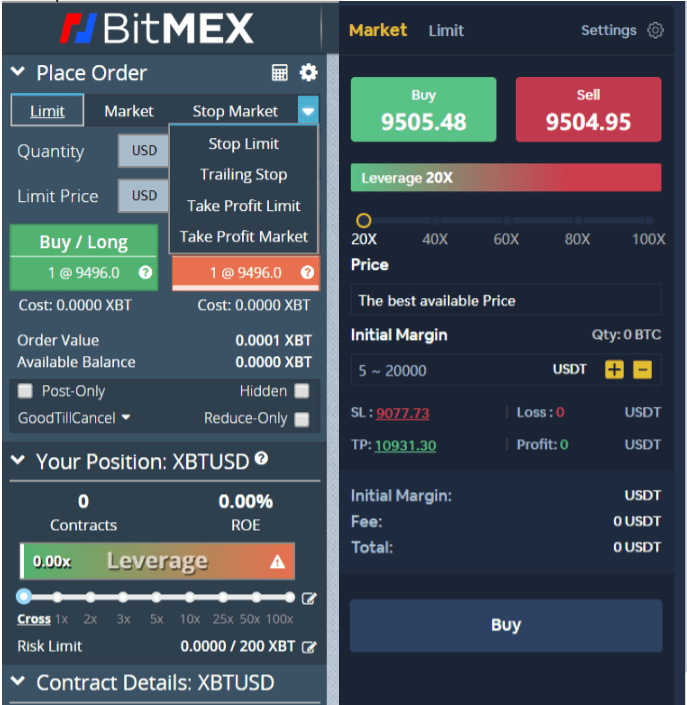 Bityard also has its native token, called BYD. The total supply is 210 million and the token can be used for trading fees. The plan is that it will eventually be listed on mainstream exchanges.
Bityard has chosen to go with a brand ambassador to make a bigger splash right from the start of their operations. Their chosen ambassador is legendary Thai boxing champion Buakaw Banchamek, who is well known for his hard work ethic and humility.
Signing Up
Signing up is easy and doesn't take more than a couple of minutes. No fiat is used on the exchange, so instead the stablecoin USDT is used as the main quote currency for trades. You can use 7 digital currencies for deposits: BTC, ETH, XRP, USDT, TRX, HT, LINK, which is more than any other mainstream crypto contract exchange.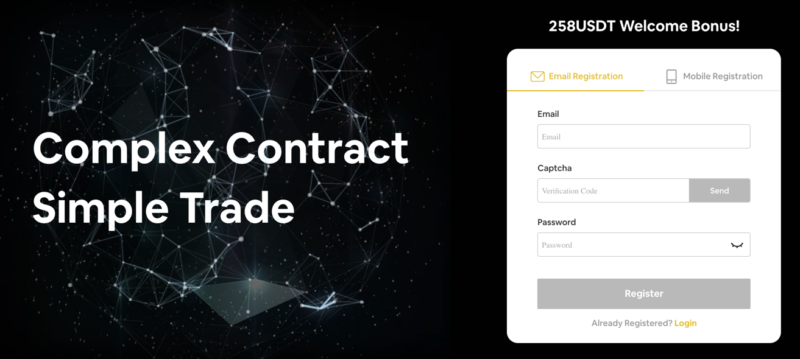 No KYC procedures are required. This can be a big advantage for those in oppressive jurisdictions or those who simply value their privacy and don't want to waste time filling in forms and uploading documents.
There are many bonuses that a new user can earn based on their usage of Bityard.
The platform is available in eight different languages (English, Russian, Simplified Chinese, Traditional Chinese, Vietnamese, Korean, Japanese and Indonesian), with a clear target audience of Asian customers, based on the languages they provide. This makes sense given their base is in Singapore.
Crypto Contract Trading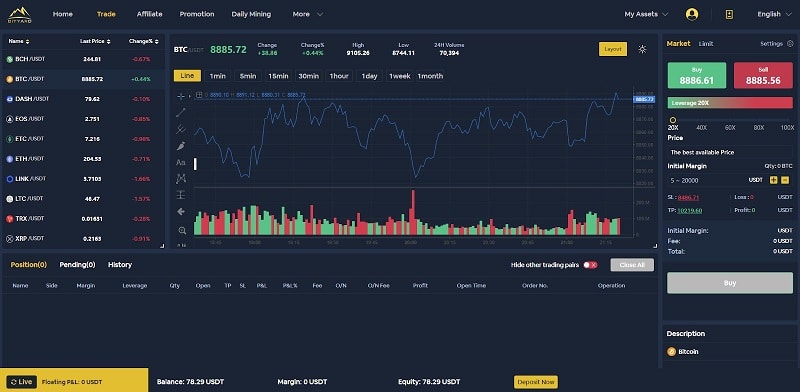 So what exactly is cryptocurrency contract trading? It's a subset of derivatives trading whereby you have a margin account and trade with leverage. While on a basic exchange you would typically enter a position by buying a cryptocurrency with the hope that it will go up, with a contract trading platform like Bityard you don't buy the underlying asset but instead bet on its future movement.
You will therefore not find any order books because the trade you put in is matched by Bityard itself. The benefit is that you don't get any slippage on the price you are aiming for. I mention the order books because it's important to understand that an exchange's pricing data is a reflection of order book activity, since the price is the current match between buying and selling orders.
So with Bityard, the pricing data comes from an external source. They use a K line weighted average approach, averaging prices from a number of big exchanges: OKEx (40%), Binance (30%) and Huobi (30%).
Bityard claims to have the fastest trading engine in the industry, matching 1 million transactions per second. As a trader, you can choose between 10x and 100x leverage, giving you the potential to multiply your profits (as well as your potential losses if things go the other way).
I feel that it is important to highlight that leveraged trading is a risky thing to do. At the highest level of leverage offered by Bityard (100x), a 1% move in the underlying asset (e.g. BTC) will result in a 100x profit or loss in your margin account, depending on which direction the price went. I think that you should only be playing with such leverages if you're putting money on the line that you can absolutely afford to lose without breaking a sweat, with the hope of things going your way and resulting in a great payday.
Practically all seasoned traders emphasize the need of learning how to use stop-loss effectively in order to protect yourself for big price movements. This is an order type that sells a position as soon as its price goes down to a set amount.
As can be expected, you can also download the mobile app (Android and iOS) and make all your trades from the comfort of your smartphone.

If you want to try out paper trading before going on to the real thing, you can also do that with Bityard.
There is a maximum withdrawal of 100,000USDT.
You can start trading with just 5 USDT.
Fees
There is a one-time transaction fee of 0.05% when a position is opened. The mining reward can be deducted by another 10% if certain conditions are met.
If you are used to the normal crypto exchanges, were you find maker and taker fees, you won't find any such distinction here, again since there is no need for an order book and traders to provide liquidity.
With margin and leverage trading you are in essence obtaining a sort of loan from the exchange, and so we need to pay what is termed in the industry as an "overnight fee". It is calculated as follows:
Overnight Fee = Margin * Leverage * 0.045% * Days
No deposit fees are charged but you have to pay USDT 2 for withdrawals
Trader Safety
The safety of traders is ensured in various ways. You can use 2FA for login, and benefit from completely anonymous trading.
It goes without saying that the site also uses SSL encryption.
When it comes to regulation and licensing, Bityard is authorized in Singapore, the United States, Estonia and Australia. The platform has worked hard to ensure that it is available to people on every continent and currently offers its trading services in more than 150 countries.
Bityard also keeps the majority of the funds in cold storage. This is a common security practice among exchanges.
Wrapping Up
I hope that this review of Bityard was useful. If you're ready to get started, head over to bityard.com to sign up.
To recap, here are some of the strong points of Bityard:
OTC desk for fiat onramp and offramp
Low minimum deposit and transaction fees
Many token pairs available
Fast order execution
Focus on ease-of-use
Fully licensed in several continents
At the moment, when you sign up you can earn up to 258 USDT in rewards, so you might as well take advantage of this opportunity.