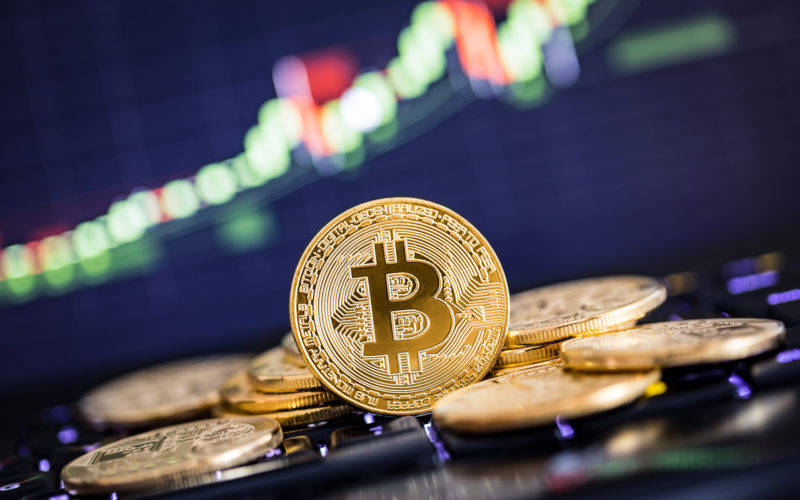 Bitcoin's rise has been truly remarkable to see. However, the crypto market is little more than a decade old and is still very much in its early stages. Now is as good a time as any to enter this space. So, before we talk about how you can buy Bitcoin with Euros, let's look at the remarkable rise of this revolutionary asset.
The Rise and Rise Of Bitcoin
A little over six years ago, cryptocurrencies were looked down upon as scams and shunned by the corporate world. It is pretty hard to believe how far BTC, and the entire crypto market, has come along over the last 2-3 years. Once thought of as the dark web's favorite mode of payment, Bitcoin has risen to become the premier store-of-value and the perfect hedge against financial fluctuations.
Companies such as MicroStrategy and Tesla have purchased billions of dollars worth of BTC. Investors like Ray Dalio, Stanley Druckenmiller, and Carl Icahn, who handle multi-billion dollar portfolios, have openly discussed holding Bitcoin. Plus powerhouse companies like Paypal, Starbucks, and Yum! Brands (parent company of KFC, Pizza Hut, and others) accept or test bitcoin payments in various territories.
So, if you are ready to dive deep and buy Bitcoins with Euros, read on.
Why You Should Buy Bitcoin
The number of addresses accumulating Bitcoin has been rising steadily. So, it seems like investors are taking advantage of this recent price dip to hold more Bitcoins.
Bitcoin and digital asset payments make a lot of sense in an increasingly digital, post-pandemic world.
Bitcoin is a deflationary asset. There will only ever be 21 million coins, of which >89% have already been mined. As supply dries up and demand goes up, it should have a very bullish effect on the BTC price, as per Economics 101. According to pseudonymous quant trader PlanB's Bitcoin Stock-to-Flow (S2F) model, the Bitcoin price will reach $288,000 USD in this cycle.
How Can I Start Buying Bitcoin With Euro?
Alright, so you have decided to get your hands on some Bitcoin. Awesome. But this is where the research part begins. You now need to find a cryptocurrency exchange which:
Offers local funding methods for Euro like SEPA
Has a simple and straightforward interface which is crucial if you are a beginner.
Is secure enough to protect your holdings from potential hackers.
Has done the homework needed to fulfill all regulatory requirements.
Has low fees and enough liquidity.
CoinSmart ticks all these requirements. Use its simple-to-use interface to buy and sell Bitcoin, Ethereum, Litecoin, Ripple, Stellar, EOS, Cardano, Bitcoin Cash, and Tether with EUR. Getting started with CoinSmart is very easy. These are the steps you'll need to follow:
Create a CoinSmart account and complete your KYC verification.
Deposit EURO into CoinSmart using SEPA from your bank account.
You can also fund your crypto purchases using your credit card or deposit crypto that you already own.
Buy Bitcoin or the other major cryptocurrencies with your EURO balance.
The deposits are credited to your account the same day they are received. Along with these features, CoinSmart has comprehensive tutorials and industry-leading customer support to make cryptocurrency accessible to everyone and anyone.
In Closing
There is no stopping the crypto juggernaut. Keep in mind that this is a $1T+ (USD) market. You either get on the horse or watch as it gallops away, leaving you in the dust. A common complaint from newcomers to the crypto world is that there is a lot of technical jargon surrounding crypto. However, CoinSmart makes crypto trading simple and straightforward. You can check out their website here.