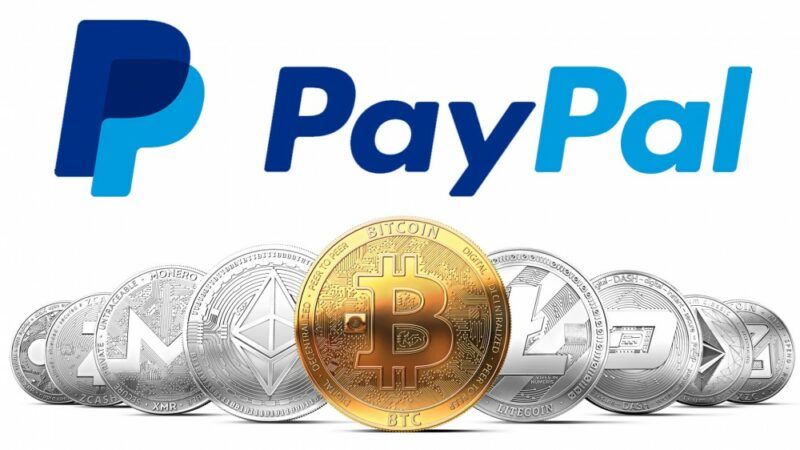 With hundreds of cryptocurrency exchanges and brokers now active in the market – it makes sense that buying digital coins with a debit/credit card or bank wire has never been easier.
Best exchanges to buy crypto with PayPal:
With that said, very few platforms offer support for popular e-wallets like PayPal. Sure, I did come across a small number of providers offering deposits and withdrawals in PayPal – but most are charging exorbitant fees.
Well, apart from eToro and Coinbase that is.
If you're looking at buying Bitcoin and other digital currencies with PayPal then this post is for you.
Coinbase is the world's most trusted and user-friendly exchange. It's also a public company, and that is a big plus when it comes to trust.
Coinbase added the ability to purchase crypto with PayPal in April 2021.
Read my full guide on how to buy crypto with PayPal on Coinbase.
Coinbase users can now buy up to $25,000 in crypto daily using PayPal, according to the exchange's settings page. However, they'll lose nearly 4% of such purchases to PayPal-specific fees.
I think that linking up your PayPal account to Coinbase is a great idea for new users of Coinbase who are familiar with how PayPal works and want to buy Bitcoin or other cryptos quickly.
Buy Crypto with PayPal on Coinbase

Although I often talk about eToro in my articles and guides, some of you might not have previously come across the platform. As such, allow me to provide you with a quick overview of what eToro is and why it stands out from the crowd.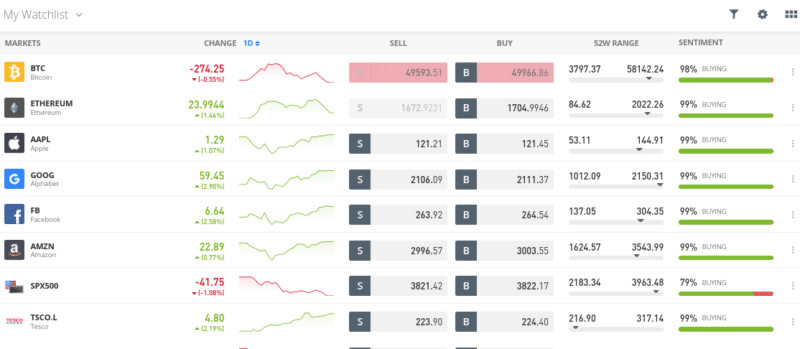 Launched in 2007 – eToro is both an online brokerage firm and a CFD trading platform. The provider supports a vast range of popular asset classes – namely stocks, ETFs, indices, forex, commodities, and of course – cryptocurrencies. In total, this covers 16 different digital coins – most of which are within the top-20 in terms of market capitalization.
The process for buying crypto with PayPal at eToro is not only fast – but cheap. For example, opening an account takes minutes and your PayPal deposit will be credited instantly.
Read my full guide on how to buy crypto with PayPal on eToro.
Then, it's just a case of meeting a $25 minimum investment.  Plus, the PayPal deposit will cost you just 0.50% and you won't pay any trading commissions. Most importantly, you'll be using a broker that is regulated by three reputable financial bodies and registered with FINRA in the US.
Buy Crypto with PayPal on eToro
Do you know of any other platforms that allow users to buy crypto with PayPal? Let me know in the comments section below.