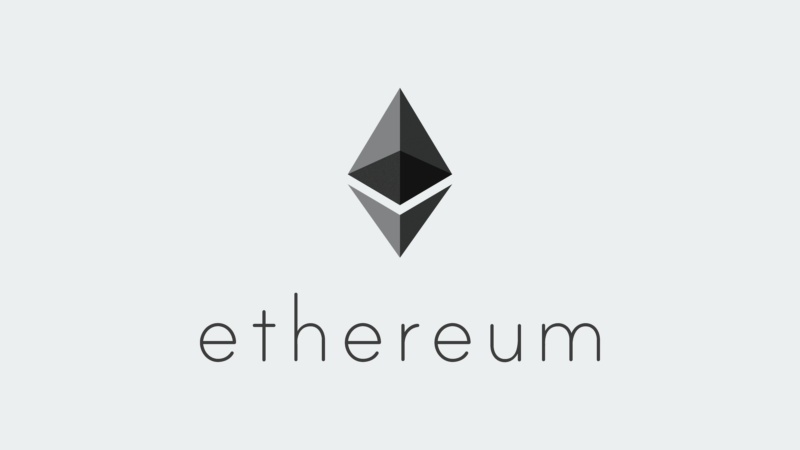 Ethereum has gotten a lot of flak over the past couple of years, but I believe it has the potential to provide better gains than Bitcoin itself in the immediate future.
It has a smaller market cap and does not have as much global recognition as Bitcoin does, which I view as a growth potential aspect.
The current hot trend in the crypto space are DeFi projects, and guess what? Almost all of these projects are built on top of Ethereum. There is a ton of money flowing into DeFi and as a consequence, I believe that this will bring about a significant rise in the price of Ethereum itself.
Also on the roadmap is the release of Ethereum 2.0 which has been in the works for many months and is finally nearing completion.
---
How to Get Started with Ethereum
I know you might now have time or even sufficient interest to read the rest of this long article, so again, if you're already convinced about buying, here are my basic recommendations for entering the Bitcoin space.

In the meantime, if you're already convinced and you came here looking for the best places to buy Ethereum right away, here's what you need to do next:
There are hundreds of places you can buy Ethereum from, but I would suggest that you stick to the exchanges that have been established for many years and have a perfect security track record. It's important that these exchanges are regulated where applicable. These are my recommendations:
They are the world's safest, biggest and most reputable exchanges and you can't go wrong with them.
Once you have your Ether, you can purchase a Ledger Nano to store that Ether offline and away from any hackers.
If you're more inclined to trading, you can check out platforms like eToro or Bitfinex.
If you just want to hold your Ether while earning good returns, you can check out some crypto platforms that offer a savings account. My favorites at the moment are BlockFi and YouHodler, but you can learn more about those options here.
---
What is Ethereum?
According to a thesis by Ryan Sean Adams and David Hoffman:
Ethereum is a foundation for building an alternative Internet-based financial system. This financial system has the capacity to be completely open and trustless. This new financial system needs a native money to operate. Financial applications in this new landscape need a trustless form of collateral for their operation, and the only truly trustless asset on Ethereum is Ether.
See also: Best crypto trading apps
As a result of this demand, Ether has become an economic-trifecta; a "triple-point" asset, satisfying all the requirements that a new economy needs, all at once. As a result of this, Ether has become the best model for money that the world has come up with.
The thesis essentially states that ETH is 3 different types of assets at once:
A capital asset (staked ETH)
Consumable/transformable asset (consumed ETH/used for gas)
Store-of-Value ETH or collateral ETH (ETH held as a SoV/ETH used in DeFi)
On the heels of its all-time high, the price of Ethereum has skyrocketed from $90 to over $1,200 in one year. Thus, the break above the $1,450 mark, the all-time high, seems imminent. However, former Goldman Sachs employee Raoul Pal believes the rally won't stop there and has made a highly bullish prediction.
In a series of tweets, Pal stated that the fundamentals and growth of Ethereum are the same as Bitcoin 5 years ago. Pal relies on "Metcalfe's law" for this thesis to set a target price of $20,000 for Ethereum in the current bullish cycle. The law states that the value of a network is proportional to its size and number of users.
Second only to Bitcoin in Market Cap
Ethereum has been second only to Bitcoin in market cap for several years now. As of August 2020, Bitcoin's market cap is still about five times higher than Ethereum's.
However, Ethereum's volume is rising faster relative to Bitcoin's. When the ETH/BTC volume ratio rises, it indicates that traders are trading Ethereum more relative to Bitcoin and that's a good proxy of interest.
See also: My crypto predictions for 2021
With the recent hype surrounding various Open Finance protocols, ETH/BTC price ratio is up 112% since September 2019; from 0.0162 BTC to 0.0343 BTC. However, ETH/BTC is still down 78% from its all-time high of ~0.155 BTC in June 2017.
If the current push for DeFi doesn't wane, I can see that price ratio possibly getting closer to its previous highs, meaning there is a potential to make more profit investing in Ethereum than there is investing in Bitcoin.

Hate from Bitcoin Maximalists
If you do any kind of reading or research about Ethereum, you'll find a lot of criticism, normally coming from hardcore Bitcoin maximalists.
The reality is that Ethereum is not a scam, of course. If you want to read more about the Ethereum journey and appreciate all the work that has gone into building this protocol, I recommend reading The Infinite Machine by Camila Russo.
One of the main arguments against Ethereum is the so-called pre-mine. Although it is true that a portion of the early eth coins were reserved for the founders, nowadays the distribution among big holders is almost the same as that of Bitcoin:
Bitcoin's Top 10k Holders: 10.54M BTC (57.44%)
Ethereum's Top 10k Holders: 57.2M ETH (56.70%)
It's important to contrast this with other networks:
In XRP 16 addresses hold 55.2% of XRP.
In BCH 1100 addresses hold 56.8% of BCH
In BSV 1250 addresses hold 55.6% of BSV
In Litecoin 300 addresses hold 54.3% of LTC
In Tron 1031 addresses hold 51.1% of TRX.
It is very evident that Bitcoin and Ethereum are in a league of their own when it comes to equity of distribution. The concentration of holdings of the other networks mentioned above is reason enough not to invest in their tokens, but the same cannot be said for Ethereum, thus the premine argument does not hold water.
Read more: The Best Books about Bitcoin and Crypto
Moreover, the most influential person behind Ethereum, founder Vitalik Buterin, has proven to be very dedicated to the Ethereum cause and less pursuant of personal riches. He currently owns less than 0.9% of ETH and for every ETH he has sold, he has donated the equivalent to the ecosystem.
According to an analysis of ETH movements, one can also see that there are significant transfers of USDC, USDT, DAI and Paxos from a handful of addresses into exchanges BEFORE large spikes in anti-ETH tweets (both spikes in volume and negative sentiment). As soon as the bad news is out and the price falls, they swoop in to buy big chunks of ETH at the lower price.
It's hard to believe that there is something fishy going on behind the spreading of FUD as it usually comes from Bitcoin maximalists who have an otherwise very respectable position in the crypto community. But it is definitely something that makes me think that in the crypto space it is always very important to take any news with a pinch of salt.
Institutions are Pouring In
Institutions and other big players in the cryptocurrency space have been accumulating Ethereum for a while now, data shows.
Grayscale Investments, the investment arm of crypto conglomerate Digital Currency Group, has purchased approximately 756,540 ETH in 2020 — 40 percent of the cryptocurrency minted through mining this year thus far.
Researchers were also able to identify wallets associated with major players such as JPMorgan Chase, Reddit, IBM, Microsoft, Amazon and Walmart.
100% of these wallets are accumulating ETH.
Ethereum 2.0 and Proof-of-Stake
Ethereum will be moving towards a big change, from proof of work to proof of stake. While this change is definitely a risky decision, the general consensus is that it is the best long-term decision and will bring many much needed improvements to Ethereum. It will improve the transaction throughput which is essential if we expect a whole industry of other cryptocurrencies to be built on Ethereum, such as the current DeFi protocols.
Staking will also offer another opportunity to bring returns to people who are participating in the staking mechanism.
It has been predicted that it will offer a 17–20% yield for early phase 0 adopters, dropping in stages before finally leveling out at 4–6% once ETH 2.0 is fully rolled out and transactable.
User participation on the Ethereum 2.0 network has been increasing at a steady pace of close to 900 new validators each day. There are over 65,000 validators, each staking 32 ETH worth roughly $45,000, at time of writing.
With the advent of Ethereum 2.0, long-term holdings in ETH represent long-term bets on the decentralized web and/or finance, as well as the viability, scalability and security of proof-of-stake blockchains to the same, if not higher degree, than proof-of-work blockchains.
There are a number of other use cases for Ethereum's native crypto asset, ether, besides its use as payment for decentralized applications and staking on Ethereum 2.0. However, these are two that are likely to continue motivating investments in ETH as Ethereum 2.0 development advances.
How to Buy Ethereum
Ethereum is the second biggest crypto in market cap and is considered the silver to Bitcoin's gold. You can easily buy it on practically all crypto exchanges, including the major ones that I have recommended before:
All of these exchanges above have fiat onramps, so you can deposit several fiat currencies (EUR, USD etc) and then buy Ethereum (ETH). Make sure you do buy the right currency (ETH) and not Ethereum Classic (ETC) which is a different project and does not have the same growth potential.
If you're interested in earning interest on your crypto holdings, many Ethereum-based tokens are ideal to get started. You can read more about the topic of interest accounts for crypto on my blog post on the subject.
Further Reading
Websites
Books
Articles
Courses
What is your view on Ethereum? Do you agree that it is setting itself up for a big rally in the coming months?