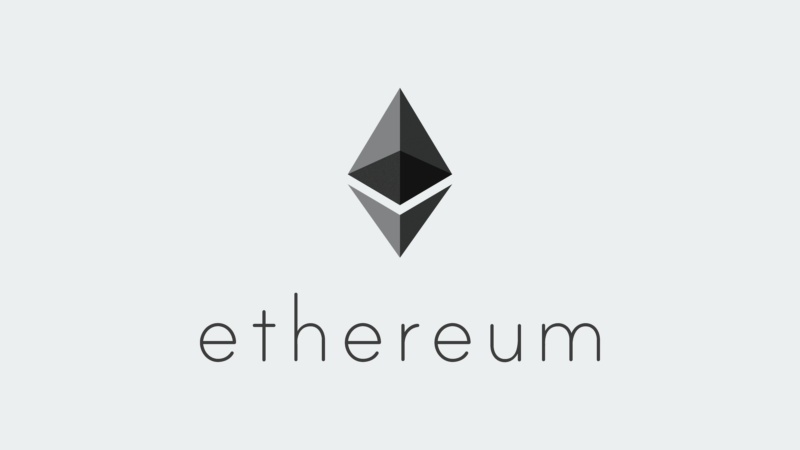 Ethereum, along with Bitcoin, dominates the crypto market, with Ethereum firmly establishing itself as the second-largest cryptocurrency in the world, behind only Bitcoin. However, Ethereum is more than just another cryptocurrency and can be used for more than to send or receive funds. Ethereum is at the forefront of the DeFi and decentralized applications (dApps) revolution, with prominent DeFi projects using its blockchain. Ethereum also utilizes smart contracts, making the blockchain appealing to developers who can utilize them to create dApps.
Ethereum is currently undergoing one of the most critical upgrades in its history, transitioning to Ethereum 2.0. Ethereum 2.0 will significantly improve the efficiency, speed, and scalability of Ethereum. The upgrade has generated significant interest in Ethereum, and now is probably the best time to enter the crypto market by investing in Ethereum.
The Case For Ethereum
As mentioned earlier, Ethereum is one of the largest cryptocurrencies in the world and has use cases that go beyond just a cryptocurrency. For example, Ethereum is the number one smart contract platform, with the vast majority of smart contracts and dApps based on the Ethereum blockchain. The upgrade to Ethereum 2.0 will see several improvements in Ethereum, the most prominent of which is the switch from a Proof-of-Work consensus mechanism to a Proof-of-Stake consensus mechanism.
Ethereum is a technology with a host of use cases, and one of its biggest advantages is its flexibility. The Ethereum blockchain is also used for Non-fungible tokens, Decentralized Finance, and enterprise blockchain solutions. A significant criticism of cryptocurrencies is that they consume a colossal amount of power. However, Ethereum is making the switch to more energy-efficient mining processes giving Ethereum another advantage over cryptocurrencies like Bitcoin.
Several reasons put forward a convincing argument for why you should buy Ethereum. Let's look at a couple of them,
Ethereum has more applications than Bitcoin; while bitcoin was the first to operate on a blockchain, Ethereum uses the technology differently. Ethereum can run any script on its blockchain, allowing Ethereum to process and record transactions and process them much faster than Bitcoin. Ethereum's use of smart contracts, decentralized apps, and other applications has attracted the attention of cryptocurrency enthusiasts, investors, developers, and major companies.
Ethereum has the backing of multiple fortune-500 companies, with companies such as Microsoft, J.P Morgan, Intel collaborating with the blockchain. The Enterprise Ethereum Alliance (EEA), an organization that drives and promotes Ethereum and its technology, now has 500 members. The investment arm of the Digital Currency Group, Grayscale Investments, also bought more than 750 ETH in 2020, with analysts also pointing out that major multinational companies such as IBM, Amazon, Walmart, and JPMorgan Chase have all been investing in ETH.
SEPA allows citizens of the European Union to send and receive payments into their accounts. It is also a popular method to buy cryptocurrencies such as Ethereum and bitcoin securely and instantaneously. Now that you have decided that you want to invest in Ethereum, you need a cryptocurrency exchange that offers the following features.
An exchange that offers funding methods for the Euro, such as SEPA
An exchange that has a simple and user-friendly interface is a crucial factor when you are a beginner.
An exchange that has robust security measures in place to protect your assets from hackers and other external threats.
An exchange that offers its users low fees and high liquidity.
An exchange that complies with all regulatory requirements
Introducing Coinbase
Coinbase is the most trusted crypto exchange in the world, and was the first exchange company to go public (IPO in 2021).
Buying Ethereum with SEPA is quick and easy on Coinbase. Just follow these simple steps:
Sign up on Coinbase with your email address. Ensure that you keep a strong password.
Complete your KYC verification. It takes hardly any time.
Fund your Coinbase account with Euro using SEPA.
Coinbase also allows you to make purchases using your credit cards. You can also deposit any crypto that you already own into your Coinbase account.
Once your account is verified and funded, you can easily buy Ethereum or any other cryptocurrency.
Closing Thoughts
Compared to other exchanges out there, Coinbase stands out impressively. In a short period of time, it has established itself as a reliable exchange offering users a user-friendly interface, along with advanced features that don't overwhelm their users. It offers its users robust security features and high levels of liquidity. This means that if users want to, they can safely execute large trades without worrying about slippage.
Coinbase manages to simplify crypto trading with its easy-to-use interface, making new users feel right at home with a gentle learning curve. You can learn more about Coinbase in my full review.