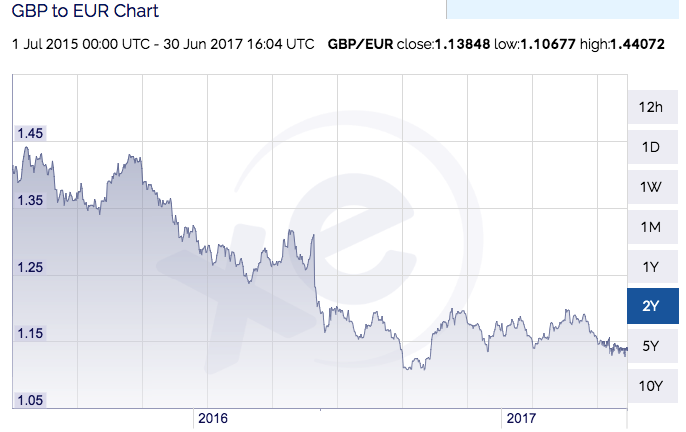 The British Pound is going through tough times lately, and that makes it a great buy for investing purposes. What I would recommend is that you buy GBP now and then invest them in GBP-denominated real estate, such as the properties you can find on Property Moose, my preferred real estate investment platform.
For transferring Euros or your own country's currency to GBP you should use Transferwise, by far my preferred service for converting money from one currency to another.
The aim of this long-term investment would be to make money from your properties, but also get a good likelihood of a return on your currency conversion when you withdraw back to your currency in the future.