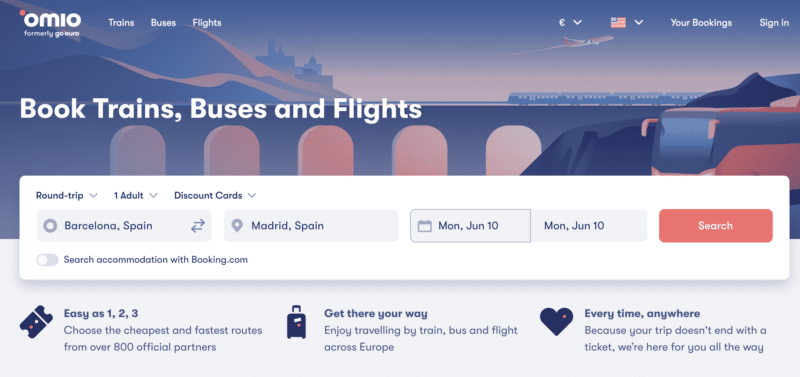 Spain has a very good train service, especially the high-speed one called Renfe Ave.
I've had to travel between Barcelona and Madrid several times, and here's how I found the best prices.
First of all you should know that there are three seat types:
Turista – Basic seats
Turista Plus – First class seats without newspaper and meal
Preferente – First class with newspaper and meal
I try to avoid Turista as they are not that comfortable and it's a more crowded cabin. However, sometimes the only way to travel in the silent cabin is to choose the Turista seats. The silent cabin is meant for those who don't want any noise during their trip. You have to use headphones for any music and can't chat and be boisterous. In the other cabins especially the Turista class ones, things can get noisy, so yet more reason to avoid them.
You'll find the cheapest tickets directly from the Renfe website.
Two other sites that are great for searching are Omio and Trainline. I particularly like Trainline. The problem with Omio is that you cannot select, say Turista Plus on one leg and Preferente on another leg, it will automatically upgrade you to Preferente on both legs if you ask to be upgraded from Turista.
Trainline gives you the option to do so, in the same way that you can on the Renfe website.
The Renfe website has the weakest UI and is not a joy to use by any means. Omio and Trainline give you the ability to mark your preference for a solo seat (in the case of Turista Plus and Preferente), while strangely, the Renfe website does not allow you to make this choice.