There comes a time when you need to sell your baby, I am referring to your website/s of course…
So in such a time, what do you do, where do you begin? Here are the sites I recommend you visit. This also applies to when you've got some cash on hand and want to make an investment in an existing website, rather than building something from scratch.
Make sure you read my beginner's guide to buying and selling websites if you're not familiar how the business works.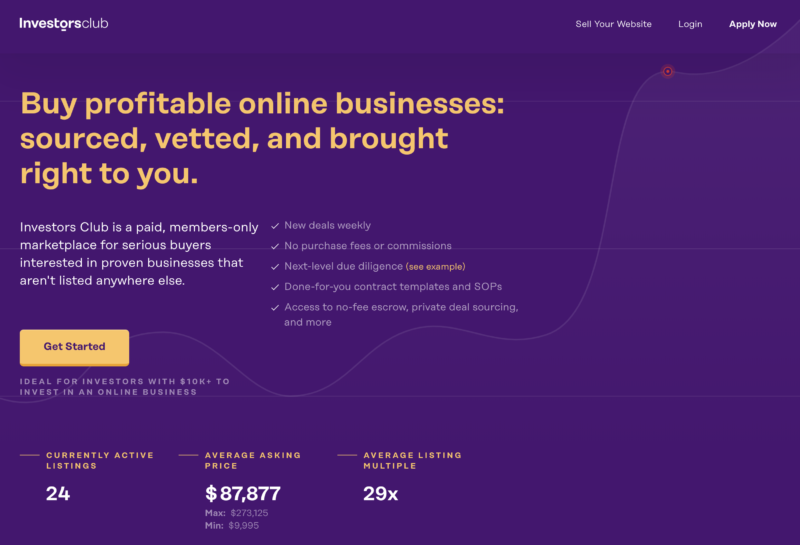 Investors Club is the newest platform of the bunch, but I really like the idea behind it. Basically, it's a pay-to-join club where all members will be able to browse all the details of the properties available to buy. There is no need to apply and sign NDAs for every project, as happens with other platforms, since the buyers here are all serious and paying money to be in the club in the first place.
There is also the possibility of investing in websites and having the Investors Club team manage the project for you, making this an ideal platform for beginner investors as well.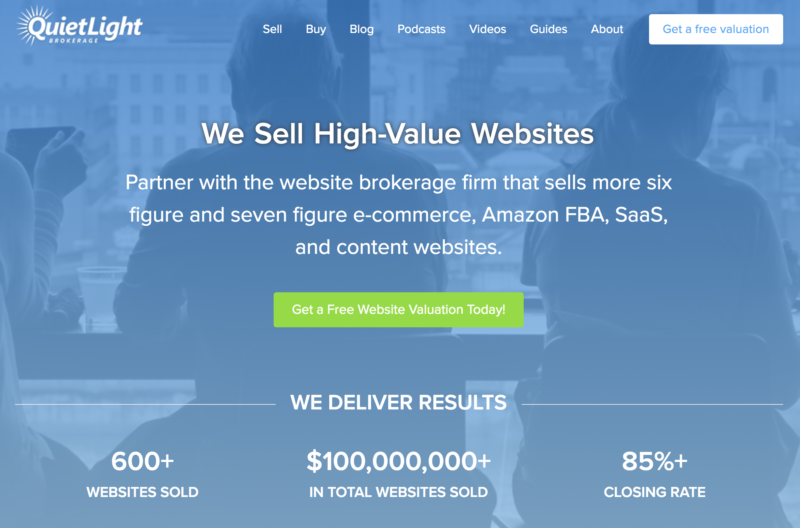 This broker specializes in sites valued at 60k to 5 million USD. They provide an excellent guide on calculating the value of your website.