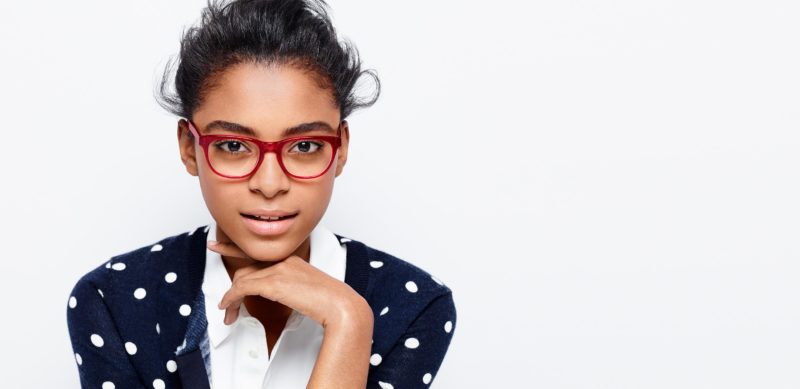 When you buy spectacles/glasses it's important to buy the right fit, style and color for your face. Most of the times when you visit shops the attendants won't really give you any assistance about the matter, and I really hate visiting spectacles shops in general.
All they do is stand behind you and make you uncomfortable, and at best they'll just say that all the pairs you try look good. Anyway, I figured out that the best way to shop for spectacles is online, so that's how I've been doing it for the past few years.
If you want to really learn how you should choose your spectacles, visit this excellent guide:
The shops I use in Spain are SmartBuyGlasses, Blickers, Bluenty and Mister Spex. The latter lets you order 4 pairs to try at home. All you need to do is return them within ten days and either choose one or just order another 4 to try out. Once you found the right pair, you can then order the custom lenses and they'll send you the final pair in a few days.
Which Lenses to Order?
Lenses can be much more expensive than the frame, depending on what degree of short-sightedness you are correcting and how thin you want the lenses to be.
A good shop will be able to simulate how different lens thicknesses will look on your specific frame, generating a 3d model for you that is really helpful to visualize whether going for the next level of thinness makes sense or not.
It's important to choose the right brand of lenses for your spectacles. I order Zeiss, Hoya or Essilor, which are the leading brands.
Zeiss
Zeiss is a German-based company known for its high-quality optics and precision. They offer a range of single-vision lenses for myopia, including:
Zeiss SmartLife Single Vision: Designed for digital device users, these lenses help reduce eye strain and provide clear and comfortable vision throughout the day.
Zeiss DriveSafe Single Vision: Specifically created for driving, these lenses reduce glare and provide better vision in low-light conditions.
Extras to consider with Zeiss lenses:
DuraVision BlueProtect: A coating that protects your eyes from harmful blue light emitted by digital devices.
DuraVision Platinum: An anti-reflective coating that reduces glare, repels dirt, and resists scratches.
Hoya
Hoya is a Japanese company known for its innovative lens technologies. They offer the following lenses for myopia:
Hoya Nulux Single Vision: A range of basic single-vision lenses that provide clear and comfortable vision.
Hoya Nulux EP: Designed with advanced aspheric lens design, these lenses ensure sharper vision and reduced distortion.
Extras to consider with Hoya lenses:
BlueControl: A coating that neutralizes blue light to reduce eye strain and improve contrast.
Diamond Finish: An anti-reflective coating that provides clear vision, reduces glare, and offers scratch resistance and easy cleaning.
Essilor
Essilor is a French company and one of the largest lens manufacturers globally. They offer a variety of lenses for myopia, including:
Essilor Single Vision: A basic single-vision lens that provides clear vision and reduces eye strain.
Eyezen: Specifically designed for digital device users, these lenses help reduce eye strain and fatigue caused by screens.
Extras to consider with Essilor lenses:
Crizal Prevencia: A coating that filters harmful blue light and reduces glare for comfortable screen usage.
Crizal Sapphire 360: A premium anti-reflective coating that reduces glare, resists scratches, and repels dirt and smudges.
A Note on Extras
As a heavy computer device user, I had looked into whether blue light coatings are of any use. They can easily double the cost of a prescription lens however there is no evidence that they actually help. The best thing you can do to help your eye comfort is to stop using electronic devices 1-2 hours before going to bed or use software like Flux to reduce the harsh light from devices when you are preparing to sleep.
There is no evidence that blue light harms the retina. I have therefore not bothered with blue light coating.