As peer to peer lending platforms have captured the imagination of investors worldwide, it's worth knowing how they work and whether they fit into your investment strategy. Before we get into the weeds, let's first understand what peer-to-peer actually means and what were the driving forces behind the rise of P2P lending sites in Europe.
📜 The History of Peer-to-Peer Lending
The peer-to-peer technology concept was first popularised by music file-sharing networks such as Napster, eMule, and most recently torrents. What peer-to-peer means is that we're removing the intermediary and regular people are sending files to other regular people.
Applied to peer-to-peer lending, it means that we are lending money to other people who need it for something specific. There is no need for a bank to get involved because the money is flowing directly from loan providers to the people requesting the loans.
The traditional way of getting loans was to go to a bank, describe why you needed the loan, show your assets and submit an application. You then had to wait days or weeks until you receive a decision from the bank. They would offer you the terms, including probably the most important factor which would be the interest rate.
After the financial crisis, many banks became much more restrictive in who they give loans to, especially in certain countries. This left a lot of people and businesses in dire straits as they had nowhere to go to in order to obtain much-needed capital to make important purchases or investments. This also created a situation where many investors in Western Europe (e.g. Germany, UK) were flush in cash, and on the other hand, you had people and businesses in Eastern Europe (e.g. Latvia, Lithuania, Georgia) who were suffering due to the difficulties in obtaining financing.
P2P platforms solved these problems by providing an alternative to banks. Investors now have no borders and can easily invest in loans outside of their countries at very good returns, because there is so much demand. In this way, everyone is a winner. The platforms themselves take a cut when loans are re-sold on the secondary market.
How P2P Platforms Link Investors and Borrowers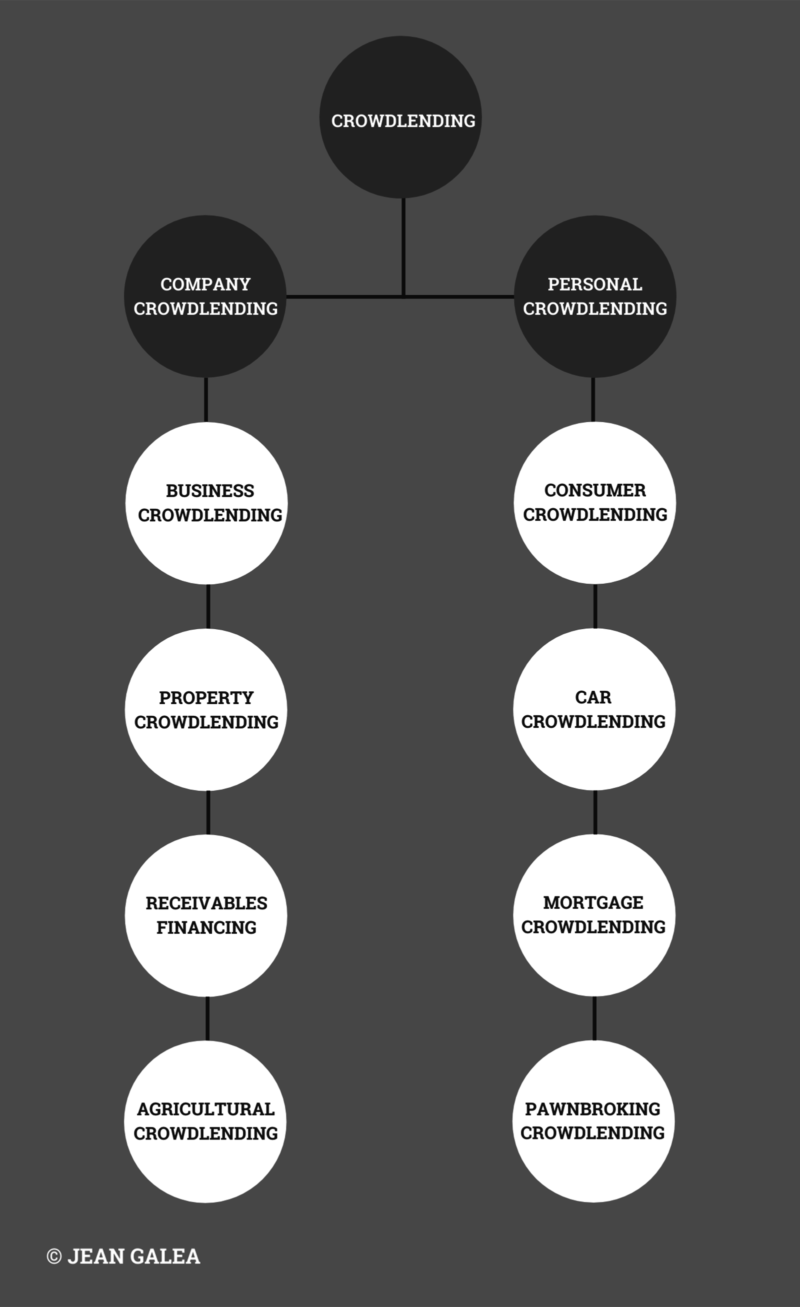 Typically you will see different kinds of loans, some with no guarantee and others with some kind of guarantee. For example, if the loans you invest in have BuyBack guarantee, then the highest risk is for the P2P lending platform to go bankrupt, and that can happen because of many reasons – bad management decisions, competition or scam.