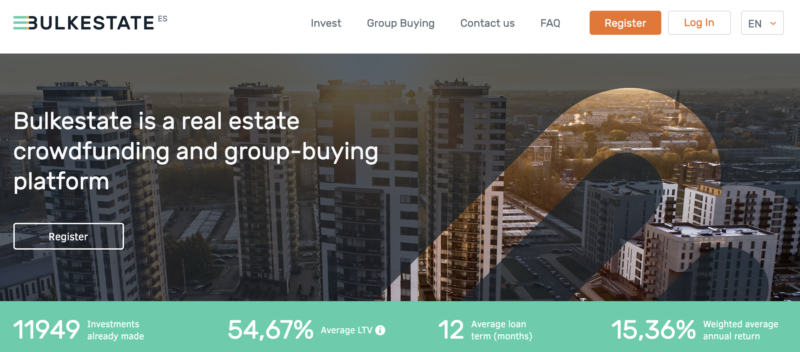 The Baltics are one of the hotbeds for crowdfunding innovation in Europe; new platforms keep popping up every year and existing ones keep getting better and better.
Today I want to focus on one of my favorite platforms, Bulkestate, which was founded in December 2016 and has a financial institution license in Estonia (EU). The people behind Bulkestate are from Latvia.
The Bulkestate platform, as the name implies, enables real estate investment project crowdfunding and apartment bulk-deals for a price lower than the market value.
Their website is available in multiple languages: English, Ukrainian, German, Estonian and Russian. That gives you a clear idea of their target markets.
The vast majority of the deals available on Bulkestate are in Latvia, although I've also seen one in Bulgaria.
The founders are from Riga and are experts in that market, so they are trying to stick to their core competencies and focus on a few quality projects at a time. In this sense, they are different from the other bigger platforms like Housers and EstateGuru that also have a secondary market and go for high volumes.
I think this is a good sign and expect EstateGuru to have a significantly higher default rate due to the sheer volume of deals that they are putting up on their site, which to me means that there is a lower amount of due diligence on each project.
The bulk of the investors that use Bulkestate hail from Germany, Estonia with a trend for new investors from Denmark, Holland, Spain and Portugal.