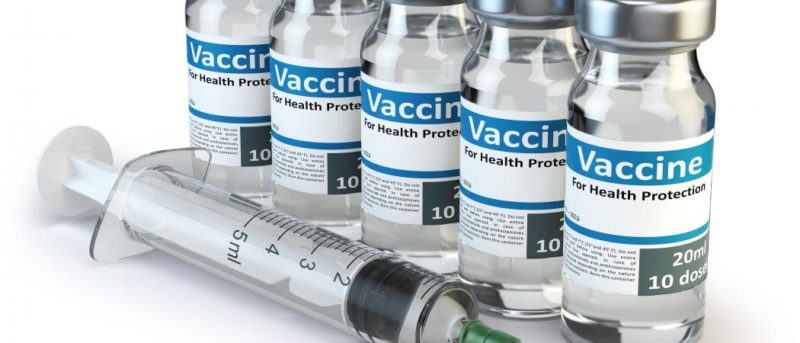 Becoming a parent heralds a time of much learning for the new parents, especially if they haven't had prior experience with children through other family members or close friends having kids. It can be overwhelming especially in the first few weeks until you get adjusted to the new realities and convince yourself that you can do a decent job of caring for this new person in your life and take important decisions on his behalf.
Perhaps one of the most important decisions you'll have to take is whether to vaccinate your child or not. I love to dig deep into pretty much any topic that I take fancy with, and so I armed myself with several books for new parents and enjoyed preparing for the arrival of my child and the changes happening in my wife throughout the pregnancy. But when it came to vaccinations, I fell down a very deep rabbit hole.
I'll confess to never having thought twice about the topic and expected it to be something routine, but I soon found out that there's a lot of controversy surrounding the topic. My wife showed me how much stuff is going on in her native Russia, with many parents and even some doctors taking to Instagram and other social media platforms to preach against vaccines. In Italy, there's a lot of publicity given to the topic too due to the government seeming somewhat undecided about vaccines and politicians battling it out with scientists.
Of course, the biggest source of information pro and against vaccines comes from the USA. There have been many documentaries produced over the last few years promising to explain the situation with vaccines, and endless warmongering on forums, blogs and social media.
What all this means is that as a parent you're suddenly bombarded by a ton of conflicting information from friends, online sources, books, doctors, etc all seemingly saying different things and all providing evidence for their cause. At this point you have the choice of either blindly sticking to what the government lays out in your country's vaccination schedule, or else start doing some research and most likely end up rapidly sliding down this dangerous rabbit hole.
I've been doing this research for some time and it has taken way longer than I anticipated as I went further down the rabbit hole. I've decided to publish this post with what I have so far, but this is in no way my final opinion. On the other hand, I hope that I'll get some intelligent comments that will help convince me in a better way, because at the moment I haven't been able to come to definite conclusions from the materials I've gone through. I do continue to go through sources daily so it's a work-in-progress.
Health systems vary widely from country to country. What I say about doctors and pediatricians in this post might not apply to your country or community, so I'd rather not go into discussions on that topic. If I write something here it means that I have experienced it multiple times, but I won't go into a lot of details of which country or which hospital/doctor etc. it was. If you live in a place where what I mention is not a problem, then consider yourself lucky.
As a new father, I've been through the same process of questioning that you and your wife are going through.
Rather than put forward a case, or relate the ignorance we encountered, I would like to collect some questions that a responsible person should ask, and highlight some distinctions that should be made.
My guess is that many of them hold a set of correlated prior beliefs about the world. One in which evil pharmaceutical companies are actively poisoning children. Where scientific authorities are corrupt, ignorant or both. Where conspiracies to control the population are entirely plausible.
I'm not confident on the exact belief structure of anti-vaxxers, but having met people who hold similar beliefs, I can say that most of these people have thought a lot about the beliefs they hold. Especially if these people live in a society where the majority strongly oppose their views, the only way their viewpoints are sustainable is if they have given a lot of thought to them.
First, the false dilemma: yes to everything or no to everything. Other possibilities:
Yes to some vaccines, no to others
No to multiple vaccines on one day, yes to the same vaccines spread out over time
Yes to a vaccine for a particular disease, no to a different brand of the same vaccine with different ingredients
Yes to a vaccine in one set of life circumstances and no in another
Obviously vaccines are good/vaccines are bad is a false dichotomy that any thinking person should be allergic to.
Since the question is a judgement on potential benefits vs harms, I would note that people are quite bad at making these kinds of judgements when the harm is both rare and severe (e.g. the sometimes over-restrictive limitations on fundamental freedoms in the name of "security").
So what is the full list of potential harms, how likely are they, and what is the strength of the correlation?
It's also worth asking "What are the benefits?" because not all diseases that are vaccinated against are deadly, in First-World countries.
There are some basic questions that one should be able to answer before considering one's opinion definitive enough to give to another person:
What are the ingredients of this vaccine?
What are the known and suspected effects of each ingredient? At what ages?
What is a relevant dose of this ingredient for it to have short-term or long-term effects?
How is it processed and eliminated by the body? Is it known to accumulate? At what rate?
What is the generally accepted safe dose for it, for which ages, for ingestion/intravenous drip/injection (these are not the same)?
And some questions on evidential standards:
Of the full list of acute and cumulative known and suspected harms, which have been examined, in clinical trials or otherwise? On what timescales? And which have not?
Has this particular vaccine been trialled as extensively as other vaccines or other types of drugs? What are the differences and how are they relevant?
Which ingredients or vaccines that were previously regarded as safe have been discontinued over safety concerns? Does the behaviour of the relevant official body inspire transparency and trust in their continued judgements on the same topic?
Where vaccines are given together, has the combination been tested for harm? Over what timeframe?
Since lack of evidence of harm does not equal evidence of lack of harm, where such a lack exists, is it because thorough research failed to find it, because research was not thorough, or because it was not done?
Where research has not been done or not been thorough, is there funding available, who provides it and what is their agenda?
How does the vaccine schedule differ in different countries?
I've answered these questions, not enough to write a paper or even perhaps convince a sceptic on the internet, but enough to make my own decisions. In the process I learned a lot about judgement, identity, fear and anger and how they're connected.
The issue of vaccines and anti-vaccination campaigns has recently caught my attention, and so, as I'm prone to do whenever I come across a contentious topic, I decided to start investigating myself to try to come to an educated decision on the subject. I'm an equal opportunity skeptic.I'm skeptical about alternative medicine, pseudoscience, and quackery; but I apply the same standards of skepticism to conventional medicine.
After doing some homework myself I would not give other parents advice on this question, except that they should make their own homework. I wish that this would be an easy question but I have found it not to be very easy.
One important thing that I find is not being discussed very much is that there are many potential psychological biases that influences practicing doctors and parents on this question, therefore I do not think you should rely only on your doctors advice or other parents advice. I am not saying that my conclusions are correct just because these biases are there, but when making your own analysis and decision you might want to have these biases in mind. (The biases are explained in detail in Riobert Cialdinis book "Influence"). Some of the biases that I have found effects the judgement of many people (doctors, nurses and parents etc) in this highly sensitive question are:
-Social proof bias. Almost everyone else is vaccinating therefore it must be ok. Just because everyone else is doing something doesn´t make it ok. You are neither right or wrong because the crowd agrees or disagrees with you, you are only right because your facts and your analysis is correct.
-Commitment and consistency bias. People who have already vaccinated their own children or doctors who have vaccinated a lots of children doesn´t want to change their minds and admit they might have been wrong in some cases. Many people might have stated strong opinions on this subject in front of other people and are therefore unlikely to change their minds in order to appear consistent in front of their friends, peers etc.
-Authority bias. Doctors in general are seen as authority figures which can cloud our judgement sometimes and prevent us from thinking independently. Medical companies might be seen as authority figures by doctors who get their information on vaccines from the health care industry. I would be careful with trusting the healthcare industry too much since I don´t want to ask a barber for a haircut, their incentives are not aligned with my incentives. Many of the benefits that has been subscribed to the effectiveness of vaccines throughout history might have been the result of increased hygiene and better supply of food. I don´t know how much but I do know that the health care industry probably won't highlight those arguments when they are marketing/selling the effectiveness of vaccines.
In this post, I'll be recording my thoughts and opinions as I go through the materials. If anyone has any suggested reading on the topic I'd love to hear about it.
Let's also keep in mind that pharmaceutical companies have failed us in the past, it's not like they have a perfect rosy track record. Take for example the case of Vioxx, a painkiller that was taken off the market in 2004 because of safety problems and led to $5 billion in lawsuits.