Crypto assets can go through weeks of flat price action, and then suddenly go into a frenzy in a few hours. It is not practical for investors who are not professional traders to keep on top of the crypto markets themselves, also because the market is open 24/7.
The better solution is to use crypto price alerts coupled with crypto trading bots or saved trades on exchanges such as Kraken.
How can we get crypto price alerts over email or on our phones?
There are several competing services, many of which offer a free plan so we can get started without spending any money.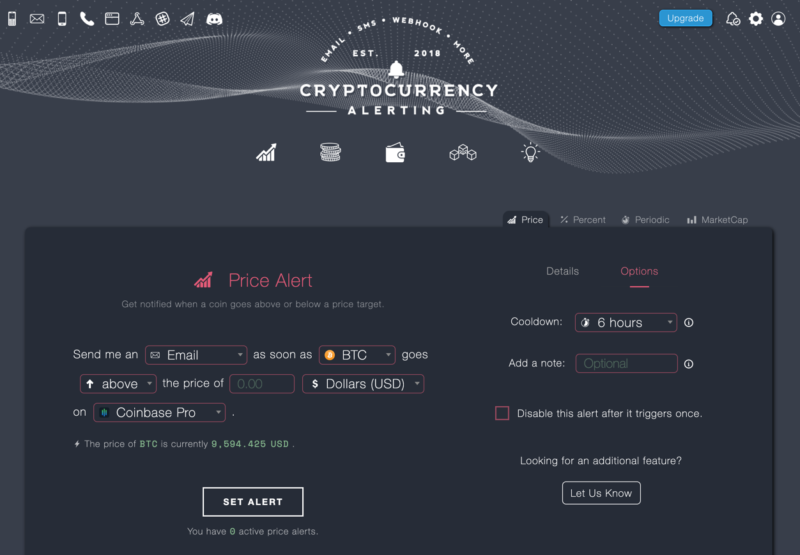 This is the number one crypto price alert service. The web interface is very user friendly and you can set up any kind of price alert in seconds. There are three plans available, the simplest one is free and the other two are paid.
There are currently more than 7000 cryptocurrencies monitored at this time, so you won't need to use any other services even if you're dealing in obscure cryptos.
With pricing differing between one exchange and another, it's important that any such alert system includes monitoring of your preferred exchange/s. This service includes monitoring of 30 top exchanges, so you should be covered.
You can monitor particular wallets as well as blockchain metrics (difficulty, block height, transactions per block, block size).