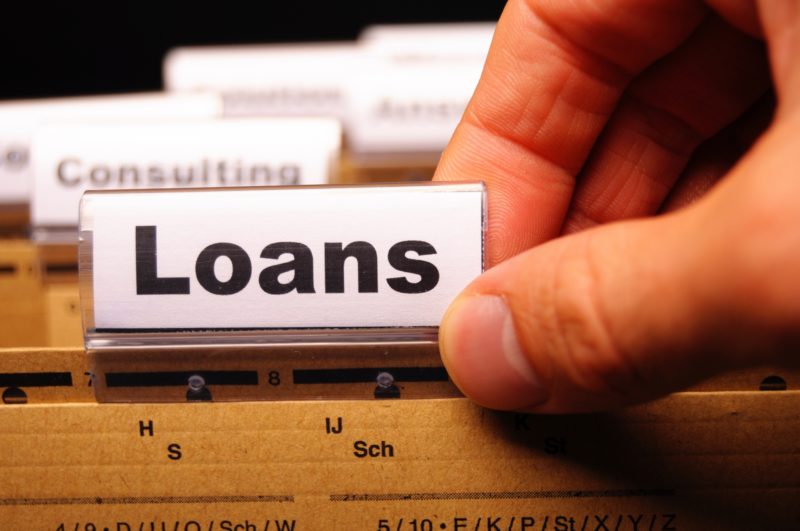 Amongst all the online investment platforms available today, European peer-to-peer lending sites are the ones that offer the highest returns.
Let's have a look at how P2P lending works and which are the best European P2P lending sites in 2020.
Why do I focus on Europe? Simply because I am European and currently based in Europe. Most US lending sites, as well as some UK sites, prohibit European citizens from investing, so this post focuses exclusively on those platforms that are available to all European citizens. The nice thing is that the majority of European P2P platforms accept international investors.
Another reason for focusing on Europe is that currently, the European platforms offer higher returns than those in the United States or Asia.
📈 Is P2P Lending Growing in Europe?
P2P lending volume is growing year on year in Europe and globally. You can check out my post on where to find statistics on the P2P lending market, but even without checking any stats, the growth is quite obvious to those of us who have been investing in P2P lending for the past five years or so.
When we talk about growth, we need to consider both the actual lending volumes and also the confidence and comfort of investors when considering this asset class for investment.
According to a survey by Robo.cash, 64.9 percent of European P2P investors have full confidence in P2P lending. Remarkably, 52.3 percent of the respondents mentioned that P2P loans take a considerable share of their investment portfolio – over 25 percent.
The level of confidence in P2P lending is also observed in the distribution of funds in investment portfolios. It's no secret that most investors look for diversification by investing in various assets – stocks, bonds, cryptocurrencies etc. It's quite telling, then, that 52.3 percent of respondents said that investments in P2P loans take more than 25 percent of their portfolios.
While it is a newer class of investment, there is no doubt that it is growing at an increasingly rapid rate, so it's well worth understanding how things work, even if you're skeptical at the outset.
🌍 Who Can Invest in P2P Lending Sites?
These European lending sites are open to all European investors, possibly even those outside of Europe in some cases. The only exceptions are the UK-based platforms, which are typically restricted to investors resident in the UK. Zopa is one such example. It's been around since 2005 but is restricted to UK-based people.
The majority of platforms that are open to other countries are based in the Baltic countries. We have leaders such as  Mintos and Bondora which have proven to be success stories, and now many other new entrants are fighting to get a piece of the pie.
Many of these platforms are available in more than one language, precisely to cater for the fact that in Europe people speak so many different languages and might not be comfortable investing their money if the site is only available in English. For example, my favorite lending site, Mintos, is available in English, Czech, Spanish, German, Latvian, Polish and Russian.
From my experience, at the moment in Europe the country with the most investors in P2P lending is Germany, leading by a long margin. German investors love P2P platforms. Germany is a country where people have a high purchasing power and they are looking for good returns on their savings, and hence P2P lending platforms are a great match for them.
💶 What Returns Can You Expect from Peer-to-Peer Lending?
I think peer-to-peer lending sites are one of the best ways to earn passive income. The vast majority of investors are accustomed to using real estate for (mostly) passive income, but in my experience P2P lending can produce better returns while being more passive than real estate.
I've been averaging 11% returns per year over the past two years over the various platforms I've used. 
You can read about my returns on each P2P lending platform in a separate post.
A common question I receive is about how much return is considered as the minimum acceptable.
My answer is that it is an ever-shifting minimum interest rate. What you want to do is compare any investment return with the risk-free interest rate.
The risk-free rate of return is the theoretical rate of return of an investment with zero risk. It represents the interest an investor would expect from an absolutely risk-free investment over a specified period of time. In theory, the risk-free rate is the minimum return an investor expects for any investment because he will not accept additional risk unless the potential rate of return is greater than the risk-free rate.
In practice, however, the risk-free rate does not exist because even the safest investments carry a very small amount of risk. Thus, the interest rate on a three-month U.S. Treasury bill is often used as the risk-free rate for U.S.-based investors.
At the moment it hovers around the 2.5% figure, so based on that and the risk of loan platforms (note that some carry much more risk than others), I would be looking for anywhere between 9 to 20%.
Let's have a look at some of the best loan platforms in Europe, based on my experience investing over the past 4 years.