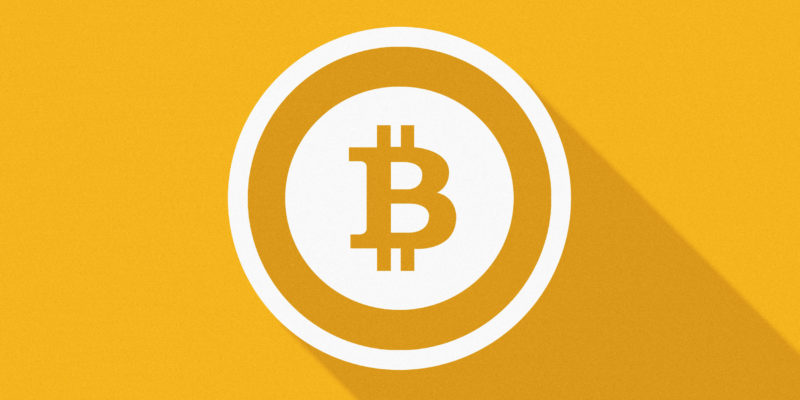 International money transfers have been a pain for many years, mostly for the delays and charges they involve. This is especially true when a currency conversion is involved. In recent years services like Transferwise and CurrencyFair have made things better, but recently some friends brought to my attention the ultimate way of doing international money transfers.
The answer is Bitcoin, the much-publicized virtual currency that has been promising to revolutionize world money for a number of years now. I've only recently had the time to sit down and fully understand how Bitcoin, and perhaps its relative complexity will ultimately be the biggest barrier to the widespread adoption of this currency. The Bitcoin story definitely isn't over yet, so we can wait for the next chapters in the coming years. I know many people who have sold their Bitcoins while I know others who are hanging on to their Bitcoins in the hope of a big increase in value within the next 10-20 years.
Whatever your opinion on the direction of Bitcoin, right now it is an excellent vehicle for currency conversions.
Let's review briefly what is needed in an international currency conversion/money transfer. Suppose my friend/relative/client wants to send me $1,000 from the US. Being in Europe, my bank account is denominated in Euro, so at some point that $1,000 needs to change into Euro. The big question is how many Euro will end up hitting my bank account.
The traditional and most common way of doing international money transfers is to let the banks handle the conversion. This is called an international wire transfer.
Of course, other ways of sending money exist:
International wire transfers are expensive, and PayPal is just as expensive or slightly cheaper. Wise have made it their mission to offer cheaper transfers, but they are not as easy to initiate as a bank transfer of PayPal transfer. PayPal is probably the easiest method out of all the ones we're considering.
Once I was made aware of the possibility of using Bitcoin I decided to try it out. Therefore, I opened an account at the Bitcoin exchange Kraken, and got myself verified. Kraken has several levels of verification and I did the Tier 3 verification. You need to do Tier 1 and 2 before you are allowed to get Tier 3 verified. Verification is important due to KYC rules that exchanges need to abide with. Once you are Tier 3 verified you can deposit and withdraw up to $25,000 on a daily basis. The monthly limit for withdrawals/deposits is $200,000. That's plenty of fiat currency to play with right there.
Opening an account with Kraken is free. Once the account was open and I was verified (all this was done in a day), I obtained a Bitcoin deposit address and sent it to my friend. He proceeded to send me the equivalent amount of USD in Bitcoin. I received the Bitcoins just a few minutes later. I then converted to EUR and initiated a transfer of the full amount to my local bank account. The Euro amount arrived in my bank account the very next day.
I had checked the spot rate before making the USD to EUR transfer and the money that I got in my bank account was actually higher than the result given at that day's spot rate, so I ended up making a slight profit of a few euros on the exchange. The most important thing however was that I managed to do away with all the hefty charges that Paypal and the banks charge.
Here are all the fees I incurred:
Kraken: Bitcoin deposit – FREE
Kraken: Exchanging Bitcoin to EUR – 0.26%
Kraken: EUR SEPA Withdrawal to my bank account – €0.09
Bank: EUR deposit – FREE
Note: If you want to buy Bitcoin from Kraken there is a commission of 0.16%. So if you convert $1,000 to Bitcoin you will get charged $1.60.
That's an absolute steal comparing to what banks or PayPal charge. One of the main reasons I wanted to try this out was to verify that this really worked as described and that there would be no hidden charges. I'm pleased to report that it worked exactly as promised.
Kraken's fee schedules are tier-based: the higher the volume you trade in your account, the lower your fee on subsequent trades (once the next volume tier for the currency pair is reached). Other fee considerations:
Fees are charged on a per-trade basis.
Fees are calculated as a percentage of the trade's quote currency volume (by default). Certain pairs allow the fee to be calculated based on the trade's base currency, which can be specified when ordering using the Fee Currency option.
User fee volume levels are measured using the equivalent market value of the listed "Fee Volume Currency" at the time of the trade. Note that this currency may be different from the pair's base or quote currency.
User fee volume levels are measured and applicable for trades occurring in the last 30 days only.
One thing you need to be aware of is the possibility of making a loss/profit due to the volatility of Bitcoin. The few seconds/minutes it takes you to make the conversion from Bitcoin to EUR and to ask for a withdrawal to your bank can be enough for significant changes to take place.
From now on, Bitcoin is going to be my first tool of choice for making international money transfers. You should look into it too, please let me know in the comments section if you have any doubts on doing such a transfer via Bitcoin.