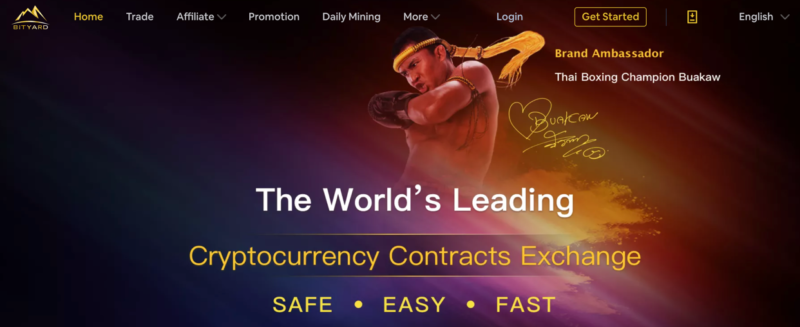 Bityard is one of the world's leading digital contract trading platforms. It was founded in 2019 and is headquartered in Singapore, one of the safest financial jurisdictions.
It is a crypto platform that is targeted at those who want to get started in crypto derivative trading while not necessarily having lots of experience with the typical tools and language used in this sector of the crypto economy.
The slogan used by Bityard is "Complex Contracts, Simple Trade", which therefore promises traders a streamlined but powerful way of making derivative trades.
Bitmex is probably the most famous competitor, and has been established for a number of years now. Probably the most defining difference between Bitmex and Bityard is that the latter makes things simple, while Bitmex is really geared towards traders who have lots of experience and know their way around complex trading tools. Other competitor platforms include Bybit and Deribit, apart from exchanges such as Binance.