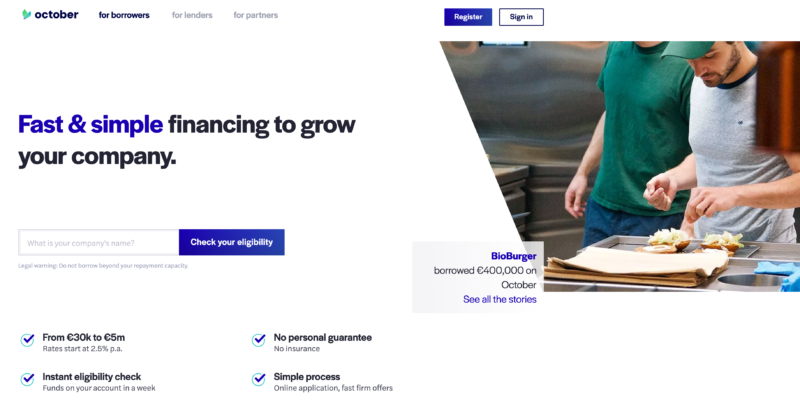 With October (formerly known as Lendix) you don't lend money to other people but to small businesses. I find this site to be very well structured and organized. Their chat is very helpful if you have any questions or doubts about any of the investments.
This peer-to-peer lending site is available in English, Italian, French and Spanish. All European investors are welcome to join and invest.
The minimum investment per project is €20 and there is no secondary market. You can expect returns between 5% and 9% per year.