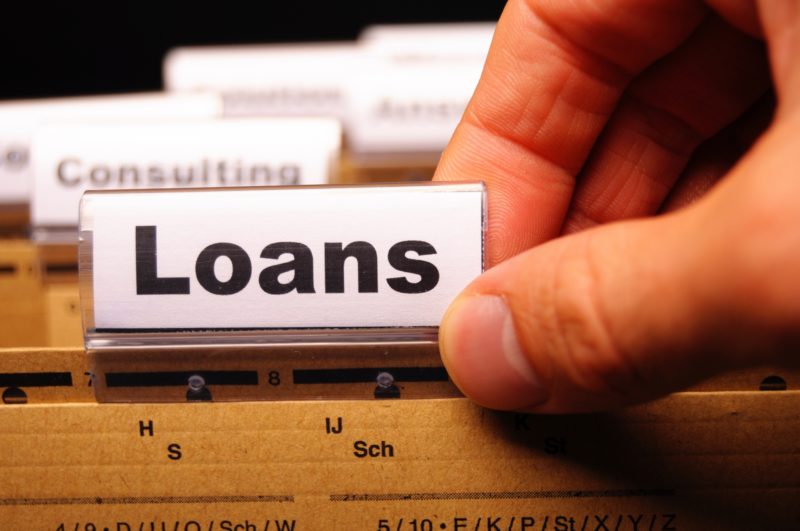 Entre todas las plataformas de inversión en línea disponibles en la actualidad, las plataformas de préstamos punto a punto son las que ofrecen los mejores rendimientos. Eso, por supuesto, viene con un mayor riesgo. Echemos un vistazo a cómo funcionan los préstamos P2P y cuáles son los mejores sitios europeos de préstamos en 2020.
¿Por qué el enfoque en Europa? Simplemente porque soy europeo y actualmente tengo su sede en Europa. La mayoría de los sitios de préstamo de Estados Unidos, así como algunos sitios del Reino Unido, prohíben a los ciudadanos europeos invertir, por lo que este post se centra exclusivamente en aquellas plataformas que están disponibles para todos los ciudadanos europeos.
La Historia del Peer to Peer Lending
El concepto de tecnología de P2P primero se popularizó gracias a las redes de intercambio de archivos de música como Napster, eMule y, más recientemente, torrents. Lo que Peer-to-Peer significa es que estamos eliminando el intermediario y las personas normales están enviando archivos a otras personas comunes. Aplicado a préstamos entre pares, significa que estamos prestando dinero a otras personas que lo necesitan para algo específico. No es necesario que un banco se involucre, porque el dinero fluye directamente de los proveedores de préstamos a las personas que solicitan los préstamos.
La forma tradicional de obtener préstamos era ir a un banco, describir por qué necesita el préstamo, mostrar sus activos y presentar una solicitud. Luego tuvo que esperar días o semanas hasta que reciba una decisión del banco. Le ofrecerían los términos, incluido probablemente el factor más importante que sería la tasa de interés.
Después de la crisis financiera, muchos bancos se volvieron mucho más restrictivos en cuanto a a quién otorgan préstamos, especialmente en ciertos países. Esto dejó a mucha gente y negocios en una situación desesperada, ya que no tenían a dónde ir para obtener el capital que tanto necesitaban para realizar importantes compras o inversiones. Esto también creó una situación en la que muchos inversionistas en Europa Occidental (por ejemplo, Alemania, Reino Unido) tenían dinero en efectivo, y por otro lado, tenían personas y negocios en Europa Oriental (por ejemplo, Letonia, Lituania, Georgia) que sufrían debido a la dificultades para obtener financiamiento.
Las plataformas P2P resolvieron estos problemas al proporcionar una alternativa a los bancos. Los inversores ahora no tenían fronteras y podían invertir fácilmente en préstamos fuera de sus países con muy buenos rendimientos, porque había tanta demanda. De esta manera, todos son un ganador. Las propias plataformas sufren un recorte cuando los préstamos se vuelven a vender en el mercado secundario.
Como Funcionan Las Plataformas de Peer to Peer Lending
Por lo general, verá diferentes tipos de préstamos, algunos sin garantía y otros con algún tipo de garantía. Por ejemplo, si los préstamos en los que invierte tienen garantía de recompra, entonces el mayor riesgo es que la plataforma de préstamos P2P entre en quiebra, y eso puede suceder por muchas razones: malas decisiones administrativas, competencia o estafa.
Las plataformas punto a punto sirven los préstamos y reciben pagos de los prestatarios. Entonces el pago recibido se divide proporcionalmente de acuerdo con el monto de la inversión entre todos los inversores que han invertido en el préstamo particular.
Tan pronto como el prestatario, cuyo préstamo haya invertido en la amortización de su préstamo, comenzará a recibir pagos tanto del monto principal como del interés, para el período de inversión. Se transferirán automáticamente a su cuenta. Puede reinvertir el dinero recibido en cualquier préstamo disponible o solicitar un pago directamente a su cuenta bancaria personal. Para cada préstamo, se ha establecido la fecha de pago, por lo que el inversor recibirá dinero en su cuenta de acuerdo con la regularidad de los pagos realizados por cada prestatario en particular.
¿Quien Puede Invertir en el P2P Lending?
Las plataformas de préstamos p2p basados en Europa permiten a todos los ciudadanos europeas a invertir en ellos.
Muchas de estas plataformas están disponibles en más de un idioma, precisamente para atender el hecho de que en Europa las personas hablan tantos idiomas diferentes y pueden no sentirse cómodas invirtiendo su dinero si el sitio solo está disponible en inglés. Por ejemplo, mi sitio de préstamo favorito, Mintos, está disponible en inglés, checo, español, alemán, letón, polaco y ruso.
Que Rentabilidad Esperar Con el Peer to Peer Lending?
Creo que los sitios de préstamos de p2p son una de las mejores maneras de obtener ingresos pasivos. La gran mayoría de los inversores están acostumbrados a utilizar bienes inmuebles para (principalmente) los ingresos pasivos, pero en mi experiencia los préstamos entre pares pueden producir mejores rendimientos a la vez que son más pasivos que los bienes inmuebles.
He estado promediando un 11% de beneficios anuales en los últimos dos años en las distintas plataformas que he usado.
Echemos un vistazo a algunas de las mejores plataformas de préstamos en Europa, según mi experiencia.