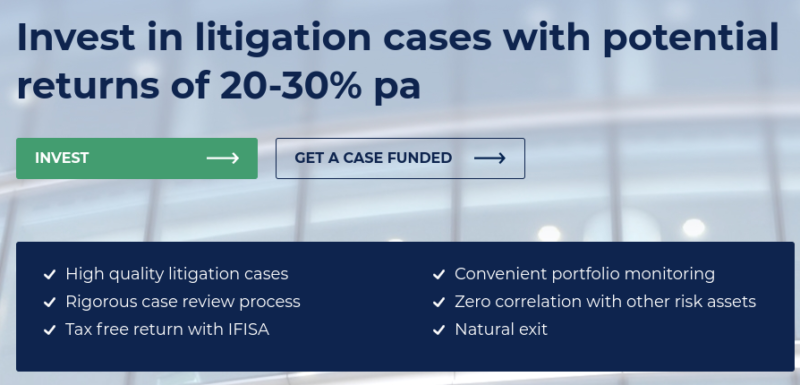 The online crowdfunding arena now touches a vast number of investment sectors. As you likely well know, this covers everything from real estate, consumer and business loans, development financing, and even fine art. With that said, a rather interesting sector that is yet to fully take-off is that of litigation crowdfunding.
This is where you will be – alongside your fellow crowdfunding platform members, financing legal cases. In return – and on the proviso that legal proceedings are financially successful, you as an investor will be entitled to your share.
If you're keen to find out more about this somewhat innovative crowdfunding opportunity, I welcome you to read my in-depth AxiaFunder Review. I cover each and every metric that I think you should consider before taking the plunge – such as how AxiaFunder works, what types of cases you can invest in, expected returns, and of course – the underlying risks involved.
What is AxiaFunder?
Founded in 2016, AxiaFunder is an online crowdfunding platform that specializes exclusively in litigation finance. Before I go any further, it is relevant for me to quickly outline the fundamentals of what litigation finance actually is – as it might be something you haven't previously come across.
In its most basic form, litigation finance allows those seeking financial damages through the courts to fund their claim when they are unable to do so themselves.