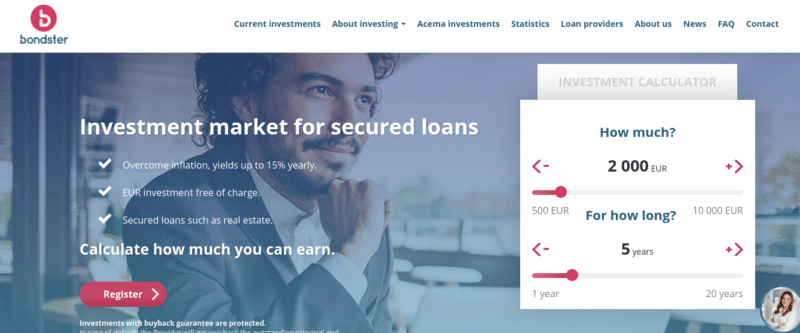 Bondster is an online peer-to-peer (P2P) lending platform that allows you to invest in loans of various types. You will be financing loan originators who in turn will lend the money to the end borrower. All in all, Bondster offers some of the highest yields in this particular space at up to 17% annually.
But, to what extent is your money at risk?
This is exactly what I intend on finding out in my Bondster review. Within it, I cover everything you need to know to determine whether this P2P lending site is right for you. I'll explain how the Bondster platform works, who you'll be lending money to, what returns to expect and ultimately – how safe your investments are.