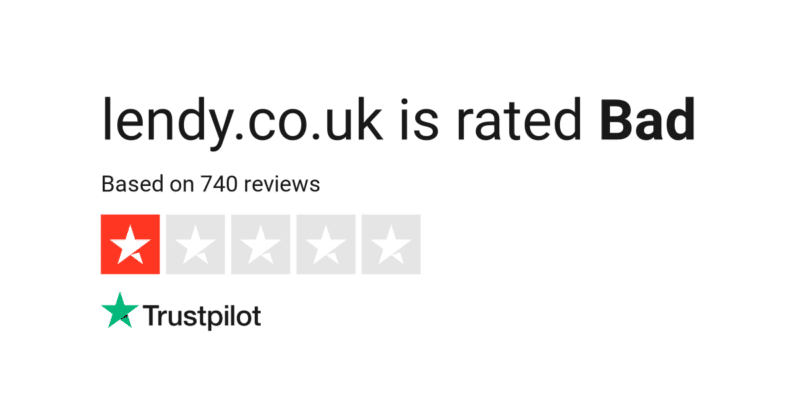 In May 2019, UK lending platform Lendy (previously known as SavingStream) went into administration following an announcement by the FCA.
This didn't come as much of a surprise to many investors on this platform since things had been going downhill for some time. However, it's always a sad moment when a platform you've invested money in goes out of business, possibly taking with it your money.
It's also a moment to learn some lessons that will serve us well for future investments.
How did Lendy Work?
Lendy was a platform where property developers could apply for and obtain bridging and development loans. Most of these loans returned 1% per month and Lendy sometimes paid bonuses on loans that were overdue or simply defaulted. The loans were for the ranges of 3-12 months however many of them ended up defaulting or running for much longer than agreed.
These loans were secured against property or land with LTV ratios of 11-70%. There was also a discretionary provision fund that allegedly held 2% of the entire loan book in reserve.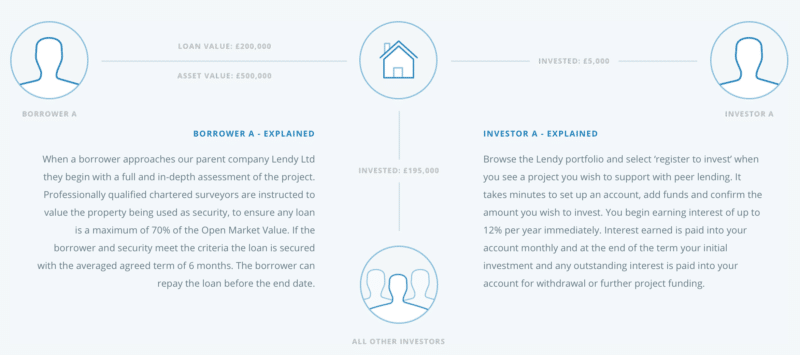 All loans were secured against property or land. Lendy used to loan against boats and other items but they veered away from these types of loans in favor of property developments. The loan-to-value ratios on the properties and land ranged from 11-70%.
According to estimates, around 20,000 investors were operating on Lendy, with a total of £165m invested in the firm at the time of its closure. The platform had offered returns of upwards of 12% before things went south. It had been operating since 2013.
The money investors had invested in loans on the platform is now in jeopardy. Many investors also had uninvested money on the platform, and there are also doubts whether that part of their funds can be obtained eventually or not.
Concerned investors have launched the Lendy Action Group (LAG) that has the following aims as stated on its website:
ORCA Money's chief executive Iain Niblock has slammed failed peer-to-peer platform Lendy as a "typical example of poor P2P lending", as he urged investors to seek out less risky loans.
Niblock who also co-founded the P2P investment aggregator and analysis firm said that it was "no surprise that Lendy had gone into administration, citing the platform's "extremely poor" loan book performance and regulatory issues, which had been a cause for concern among investors for some time.
"Disappointingly, the lender was at one time one of the more popular UK P2P platforms with cumulative lending volumes reaching £428m," Niblock added. "Over 22,661 lenders were attracted to its simple one percent interest per month offering.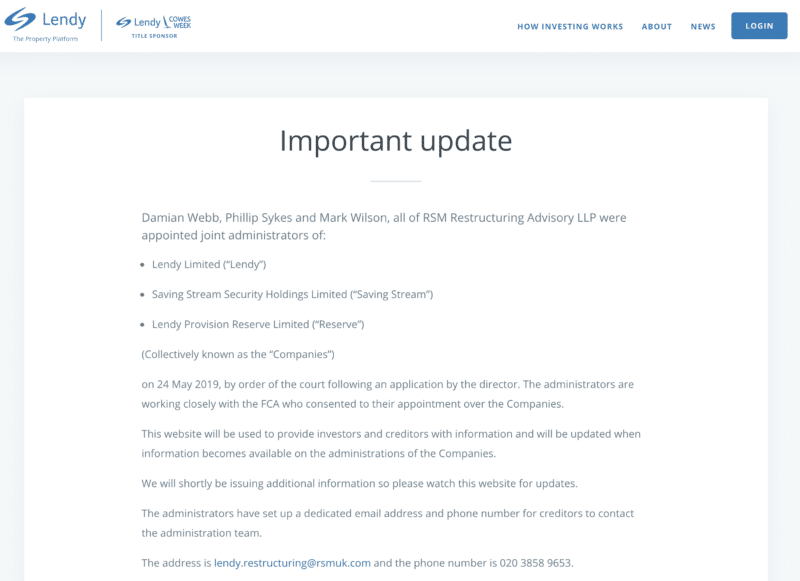 "The platform grew rapidly in 2016 with cumulative lending growing from £79m by the end of 2015 to £271m by year end 2016. The company has suffered from extremely poor loan performance with worryingly high numbers of loans in defaults. Currently, on the platform there is £97m worth of loans in default and, only £65m of loans repaying."
Now that an investigation is underway, it has become apparent that there was foul play by the owners of Lendy, Liam Brooke and Tim Gordon (see video of them further down):
Detailed investigations have been undertaken into the Company's affairs during the period covered by this report, with the assistance of the Joint Administrators' instructed solicitors Pinsent Masons LLP. The investigations have included carrying out reviews of the Company's books and records, performing detailed analysis of the Company's bank statements and reviewing the results of key word searches of the c480,000 Company emails held by the Joint Administrators. The Joint Administrators have now also carried out interviews with both Liam Brooke and Tim Gordon, the former directors of Lendy. The investigations have been concerned with a number of transactions, most significantly payments of approximately £6.8million that were paid to entities registered in the Marshall Islands for apparent marketing services carried out for Lendy. It is the Administrators' position, however, that these payments were ultimately for the benefit of Liam Brooke and Tim Gordon. As a result of these investigations, on 1st June 2020 the Joint Administrators made an application to Court for a worldwide freezing injunction to be granted over the assets of Liam Brooke and Tim Gordon, as well as proprietary injunctions on the properties owned by companies linked to the directors, RFP Holdings Limited and LP Alhambra Limited. The Order was granted on the 4 June 2020. Proceedings have now been commenced against Liam Brooke, Tim Gordon, RFP Holdings Limited and LP Alhambra Limited. Owing to the nature of these claims, the Joint Administrators are unable to provide further information at this time. The Joint Administrators are continuing to investigate the affairs of the Company, however again, we are unable to provide further information at this time so as not to prejudice these investigations.
It is quite evident that they were scamming investors, as can also be indicated by this other article.
So let's talk about those lessons I mentioned earlier. One of the biggest reasons behind my investing in P2P platforms and real estate crowdfunding is to learn how to invest as well as analyze my feelings when an investment is a success or when it tanks. The knowledge I get and the awareness of my feelings will guide my investing decisions further on in life, when being careful with my money will be of even more paramount importance due to aging, lower earning potential, and the necessity to support my children.