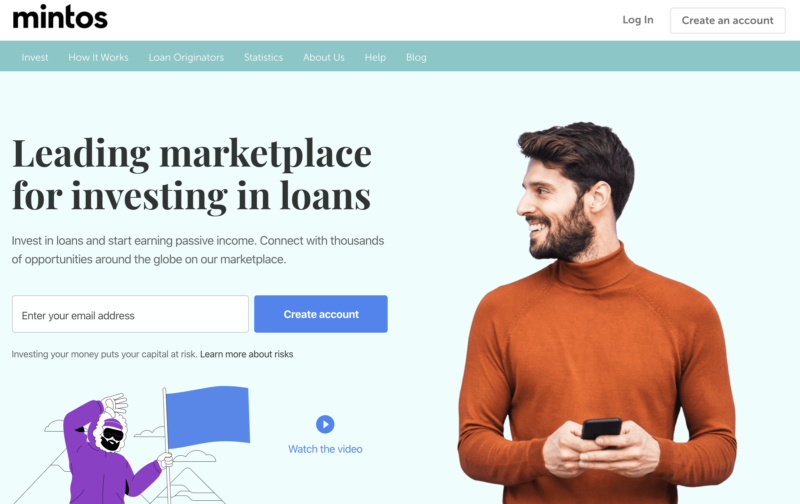 Mintos is a peer-to-peer lending platform in Europe. Like many other FinTech companies of this type, it is based in the Baltic region; in Latvia specifically.
Currently, Mintos has four offices employing more than 160 people in Riga, Vilnius, Berlin and Warsaw.
Mintos started operating in 2015, but has experienced rapid growth due to getting a lot of things right and becoming popular with financial bloggers due to its ease of use and transparency.
Mintos has raised a total of € 7 million – € 2 million seed funding in 2016 and € 5 million Series A funding in 2018. Investors in both rounds were Maris Keiss (co-founder of 4finance and Mogo), Aigars Kesenfelds (co-founder of 4finance and Mogo, investor in Artsy and Madara Cosmetics), Kristaps Ozols (co-founder of 4finance and Mogo), and Alberts Pole (co-founder of 4finance and Mogo) – all investing through Grumpy Investments (previously known as Skillion Ventures).

Although it's still early days for P2P lending in general and Mintos as a platform, they have some incredible numbers to be proud of.
The average interest rate 12.49% as of October 2020, with more than 340,000 investors registered from all over the world, €6bn invested, and an average investment of €4,128 and more €100,000,000 in interest paid to investors. Mintos is also the only double award winner at the annual AltFi awards of 2019.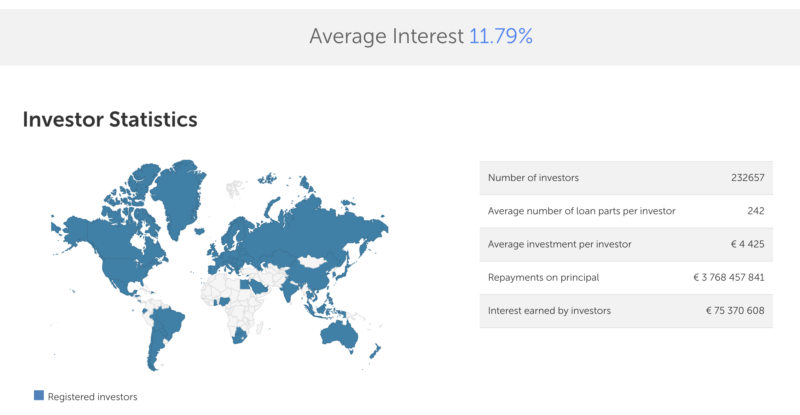 Another important statistic to look at is the loan book growth, and here again, Mintos is doing very well as can be seen in the following screenshot.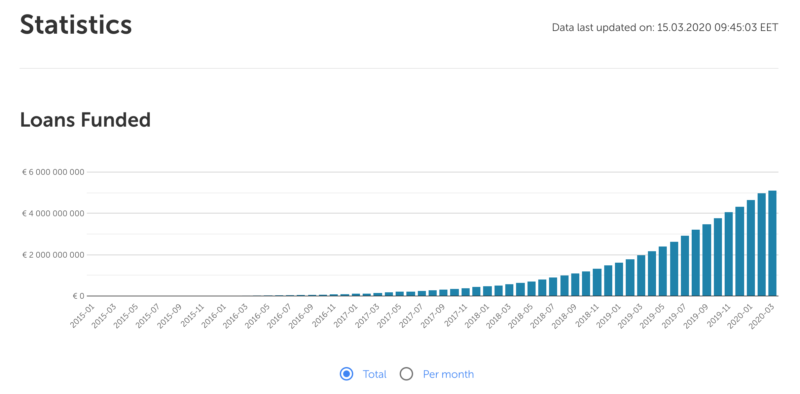 The total money invested so far is higher than 2.2 billion Euros, which is a staggering number for such a young platform. There is no doubt that Mintos is the biggest player in P2P lending in Europe at the moment, with over 50% market share of the total p2p lending market. There are some good competitors, but none of them provide the security and track record that Mintos does.
The management team of Mintos is clearly displayed on the website with links to the Linkedin profiles of each person in the team. Mintos has over 160 employees which makes it the biggest employer in the P2P lending space.
Being able to view the team and also check out various YouTube videos with their CEO Martins Sulte enhances the feeling of transparency and peace of mind. I am one of those who take a look at these pages on a website and use them when judging whether I should invest on a platform or not. Everything counts.
I have personally interviewed Martins on my podcast Mastermind.fm, so be sure to check out that episode if you like podcasts.
Mintos is a platform that is in line with EU law, so when you invest you won't have any trouble with your accountant or tax authorities back home in terms of explaining what you are doing.
Finally and very importantly, Mintos as a company is profitable, so they are not only running on investor money but are actually turning a profit, which means that they have a much higher chance of standing the test of time compared to some other competitors that are still in startup mode.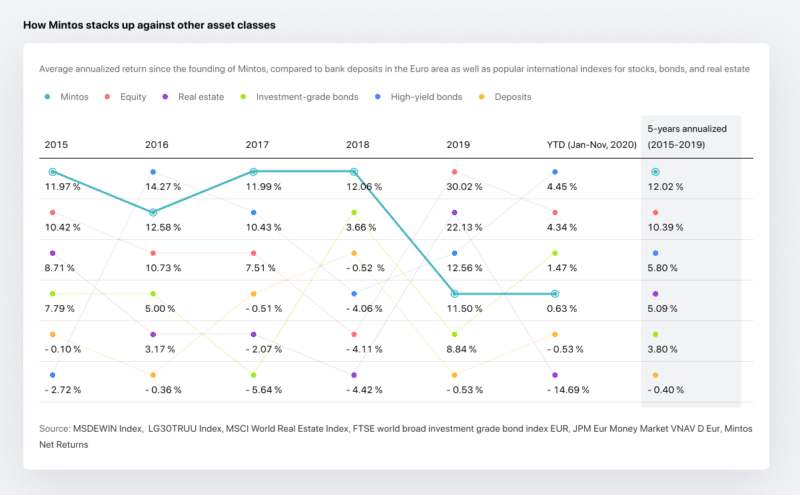 The biggest number of investors come from Germany, Spain and the Czech Republic respectively, but this is mostly a reflection of those countries' familiarity with this type of investing. There are more than 340,000 investors that have used Mintos and they come from 90+ countries.
More than 60 lending companies offer their loans on the Mintos platform, with over 25,000 people working at these companies and spread over 33 countries, so you can have a global reach when investing on Mintos.
The company supports 10 languages via its multilingual support team, while the website is available in 6 languages and there are loans available in 10 currencies.