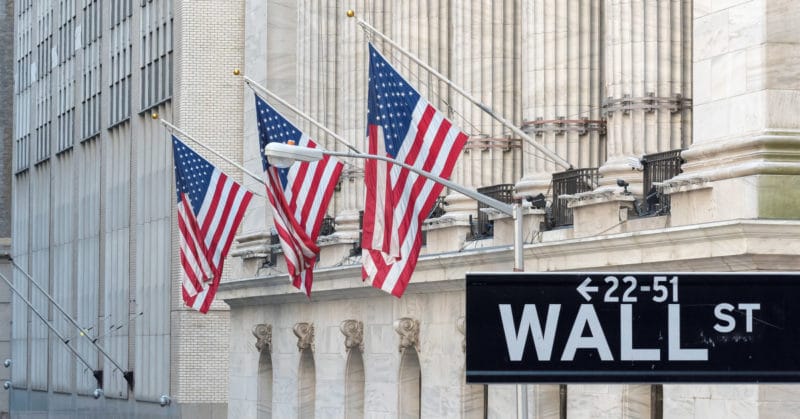 Let's talk about Wall Street – how it works and what's its relation with crypto.
Wall Street doesn't care about price, they want flows.
Here is a great quote from former hedge fund manager Ben Hunt on the business model behind Wall Street.
"Most people on the outside of Wall Street think that the goal is to invent or accumulate an asset that goes up in price a lot. They think that's winning.

What I would say to you is that is not how Wall Street works. They really don't care about the price of anything.

The way that you make real money is not by the price of something going up, it's by being in the middle of flow."
In Ben's vernacular, "flow" is the never-ending river of money that is looking for investments.
Outside of Wall Street, there is a common perception that Wall Street = investors. To some extent that is true, big asset managers are certainly a part of Wall Street, but it's also not true.
Wall Street is a marketplace that has a similar business model to many "platform" business models you see today. It is entirely based on facilitating and taking slices of transactions.
For Uber, that means connecting drivers with passengers. For Wall Street, and capital markets more broadly, that means connecting investors with investment opportunities.
On its best days, Wall Street ensures that capital is properly allocated to companies that deserve it. On its worst days, it's a casino that is happy to milk its customers to the bone.
Ben references the great financial crisis as an example of how this business model can go bad.
"The great financial crisis was all based on the creation of a new asset class called 'non-conforming residential mortgage-backed securities.' It was this brilliant idea that there are two parts to mortgages – a loan and the deed.

What if we cut those in two? So that we separated the loan part from the deed or collateral part. We'll take all these loans and pool them together, tranche them up, and then we're going to sell them.

This became a $10 trillion asset class. And all of this, the changes in the laws around mortgages, it was all part and parcel of creating a thing where Wall Street could get in the middle of trillions of dollars of flow."
The system is a real-world manifestation of the paperclip maximizer problem, a thought experiment that explores the danger of artificial intelligence.
The thought experiment warns of the danger of a single-minded AI tasked with 'maximizing' the creation of paperclips, which in its most extreme case could end with a world full of paperclips and every human dead.
Wall Street is like the AI running that paperclip factory. It is a closed system guarded with gatekeepers that are incentivized to keep churning out paperclips, no matter what.
How do crypto 'hodlers' fit into that?
Crypto is the complete antithesis of Wall Street. It is an open, transparent system that is built on the premise of financial inclusion.
The industry encourages financial control and independence, and famously advises its participants to "HODL" as a means of building wealth.
Crypto is designed to eliminate the need for centralized intermediaries and all of the perverse incentives that accompany them. So was the internet though, and we all know how that worked out.
It seems like Wall Street and crypto are on a collision course. I just hope that Bitcoin chews up Wall Street and not the other way around.