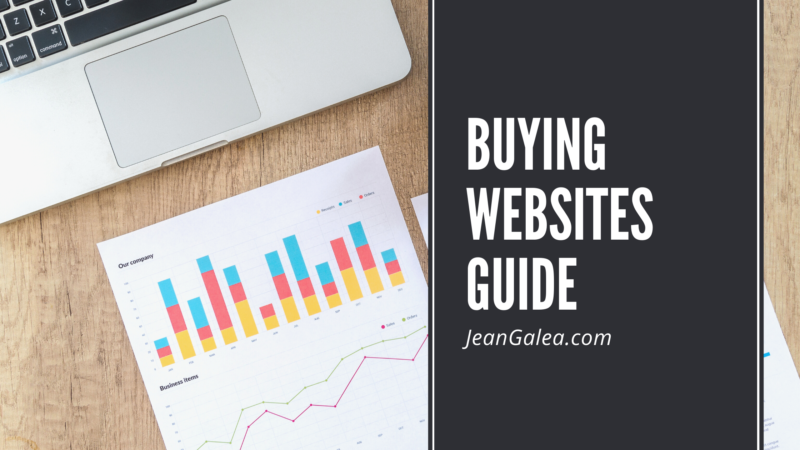 This article will be your ultimate guide for buying websites. This will include some of the top places where you can buy a site right now. This will also include some tips and tricks for anyone who recently bought a site or is thinking about diving in!
Why Buy A Website?
The biggest reason why someone would buy a website is because of the potential profit that can be made. There are a lot of success stories out there of people who have flipped websites for a significant profit. This means that they bought a website at a lower price and eventually sold it for a lot more money.
Think of it like buying a cheap stock and then cashing out after the share price increases. Like the stock market, there is plenty of money to be made if you choose the right stock (or website in this case).
How To Make Money From Buying Websites
In this section, I will provide you with some specific examples of how you can make money in this space. This will give you a better understanding of how it can be done and will maybe even inspire you to get started.
A Hypothetical Example
Let's just say that you purchase a website for $1,600, and it was earning around $50 per month when you bought it. This means that you purchased the site at a 32x multiple of the monthly income average ($50 x 32 = $1,600).
Let's say that you then spend a year working on the site and it continues to grow in both earnings and traffic. If things go really well, your monthly income average could grow from $50 a month to something like $300 a month.
With the site now earning $300 a month (on average), you could then flip it for a nice profit. Using the same 32x multiple that you bought the site for, you could then sell the site for $9,600+. It could even sell for more than that as 32x is being conservative. In just one year, you were able to make a profit of $8,000+. Not bad for a website that you only spent $1,600 on!