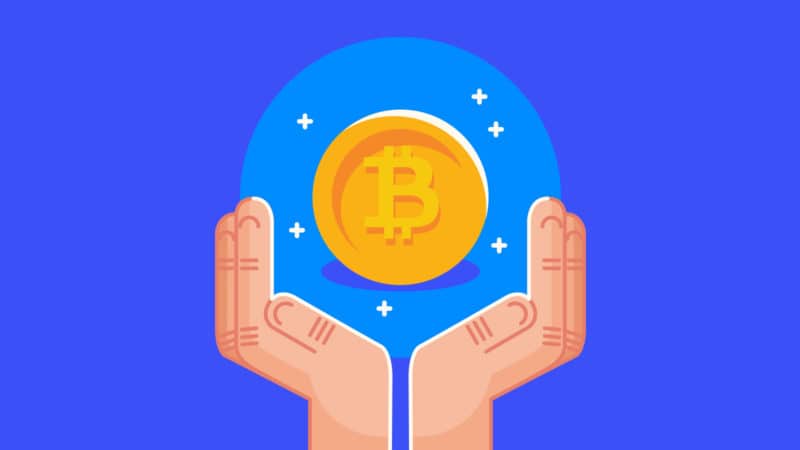 I believe that crypto lending platforms will present some of the best opportunities for making money in the crypto space over the coming 5 years.
However, we need to be very careful in choosing the right crypto lending companies to deposit cryptos with.
As a cautionary tale, we can use the example of Cred, which was until recently regarded as a solid crypto borrowing/lending platform headed by Dan Schatt.
Things went south very fast, however, as Cred suspended deposits and withdrawals due to an insider fraud incident, sending users the letter below.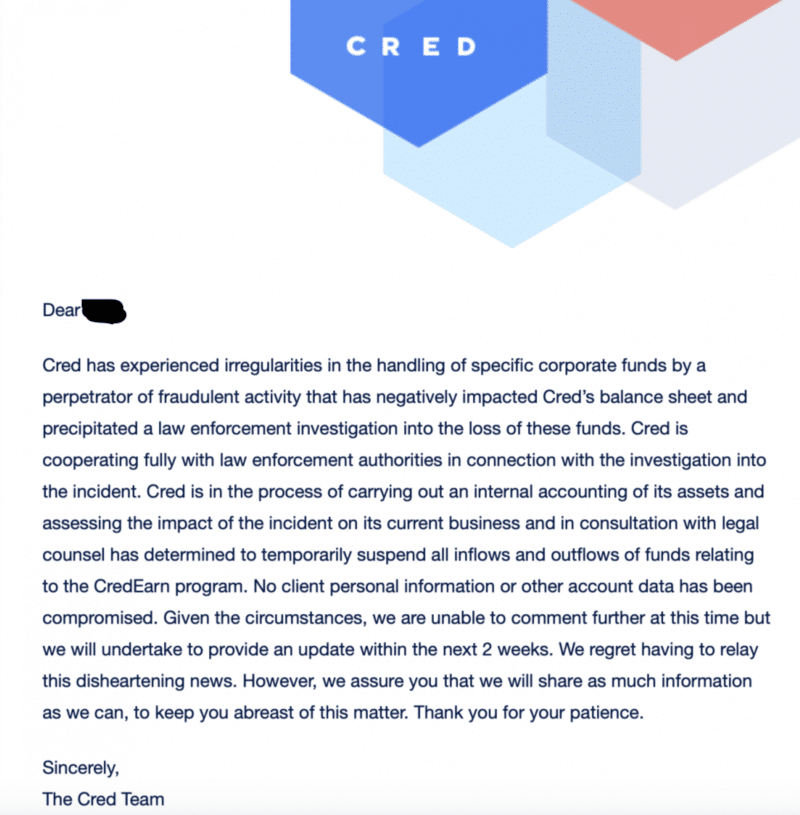 The platform then went into complete silence, but in the meantime Uphold has cut all of its ties with the company and removed Cred's CEO Dan Schatt from its board.
Yesterday, Cred filed for Chapter 11 bankruptcy, just two weeks after reports of internal fraud, making its users very angry and feeling cheated, as the platform had previously promised it would give an update and made it sound like everything was OK.
This was the latest update on Twitter before the bankruptcy filing:
2/2 No Cred systems or customer information have been compromised.
We are on track to deliver a more comprehensive update in the next 7 – 10 days.

— Cred (@ihaveCred) October 30, 2020
Failures like Cred's are bound to make users warier of crypto lending platforms. These are still early days for this niche, but in the long run I still think that a few leading platforms will emerge and solidify their positions as safe platforms for investors.
Which Platforms Should We Trust?
Right now, I see a few possible contenders.
BlockFi seems to be the most serious platform – it is simple and straightforward to use and is well-regulated in the US. CEO Zack Prince has not come across as the most knowledgeable person in the space during interviews, so there's that. However, I have no complaints as a user of this platform.
YouHodler is a platform I like a lot. They seem to be doing things right, being innovative in the products they offer and not relying on ICOs or tokens. I've spoken to some of their people and they look like honest hard workers trying to build a profitable but safe platform. I am looking forward to them getting regulated in Switzerland, which would give additional peace of mind. You can also check out my review of YouHodler.
Do you have any favorite platforms that you think will stand the test of time?