Update 22nd January 2020:
Unfortunately, it seems that Envestio was a scam and the platform is now offline. The police have already opened an investigation. Read more on my separate update.
Original post published 2nd July 2019: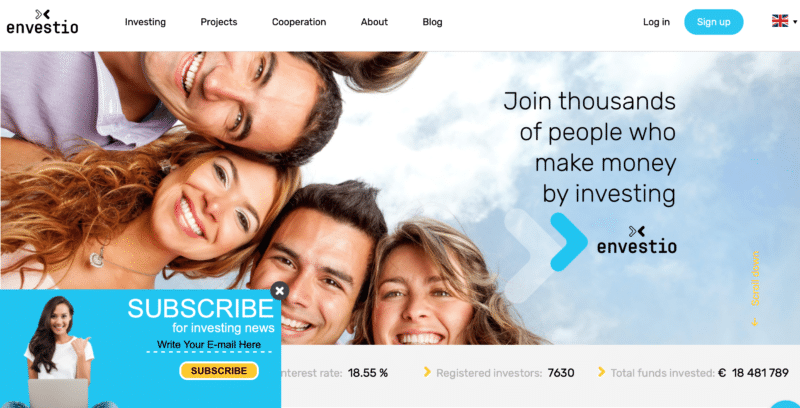 Envestio is another Baltic loan platform that is based in Estonia. Their website is available in both German and English languages. The signup and verification process is a bit more complicated than other platforms but it is available for both personal and corporate investors.
To me, looks matter when I evaluate a platform, and the cheesy stock photos on the main page of the site do not inspire any confidence.
Below you can see the fee schedule for Envestio, as you can see this platform does not really charge any fees to investors, so all good on that front.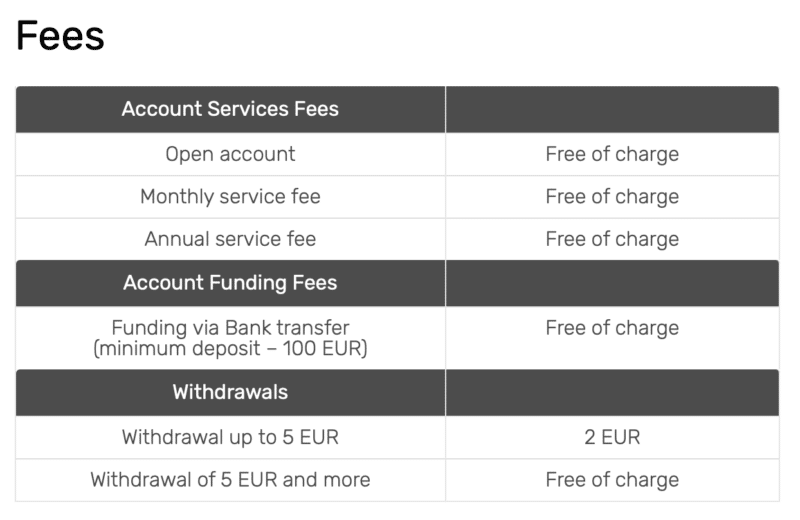 Quality of Investments Available
I find the type of projects available on this platform a bit questionable, and seeing cryptocurrency projects was a turn off for me. I strongly believe crypto will continue to grow bigger and bigger in the coming years, but I don't want to invest in the crypto mining rigs that were available for investment on Envestio during the past year.
The type of investments on Envestio seem to be quite repetitive with little transparency offered, and they are from very different industries, making me question if the Envestio team can really evaluate the quality of such projects before putting them up on the platform.
At the moment, there is a dearth of new projects, so one can't even invest anything at the moment. That's obviously the biggest problem with Envestio right now, so I can't recommend it until things change.
Alternatives?
So you came across Envestio while looking to invest some money in a P2P loan platform in Europe? I'd suggest you invest them on a more liquid platform that has a functioning secondary market and lots of loans available.
For small loans, I would definitely recommend Mintos, while for an Envestio-style platform October is my top pick. Both platforms are a joy to use and are staffed by professional support staff who are ready to help you out when needed.
You're welcome to check out my favorite European P2P lending platforms in 2020; for now, unfortunately, Envestio is not part of that list.
What are your thoughts on Envestio?