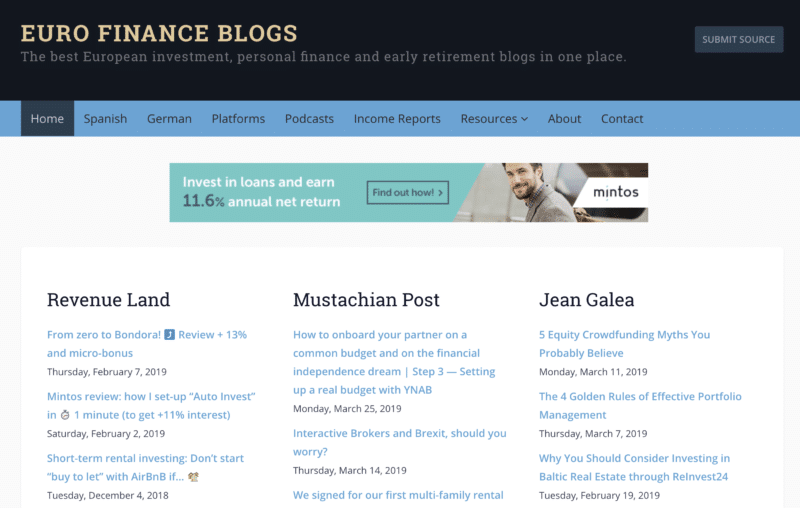 The personal finance and investing scene in Europe has been growing madly these past couple of years, and the proliferation of new platforms such as P2P Lending and Property Crowdfunding ones have seen the barriers lowered and more people taking an interest in their own finances.
To keep on top of all the news in the space, I've used the WP RSS Aggregator WordPress plugin to build a European finance blogger aggregation site, which I am launching today.
Have a look if you're interested in learing how you can make your money go further, and as always, if you have any feedback, just leave a comment below. Enjoy!