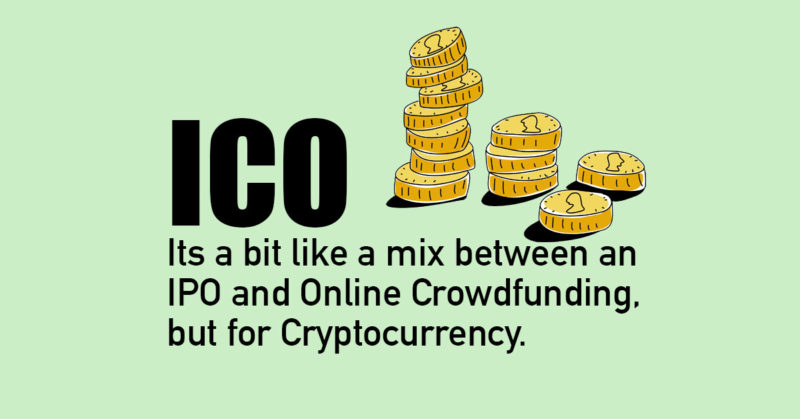 The ICO madness continues, in 2017 a total of $5.6 billion was raised by blockchain startups, and only in the first quarter of 2018, $4.7b. Most of these projects receiving millions of dollars do not even have a working product.

Although most ICOs eventually fail, just like startups, they might be attractive to investors in the crypto space since it's an area where you can experience high returns.
If you do decide to have a closer look at ICOs, I recommend keeping these five Ts in mind before taking a decision:
Tech
Timeline
Team
Tokenomics
Telegram community
The technology needs to be solid and really revolutionary in its own niche. Some projects are just too early to succeed. They might succeed if launched in a few years' time when the infrastructure is different, but right now they are highly unlikely to succeed. Other attempt to solve a problem that just isn't best suited to a decentralized system. Other ICOs are pure scams that have no real technology behind them, but just have a nice white paper with lots of fancy wording. If you don't understand the tech, I wouldn't advise proceeding with ICO investing.
Secondly, the timeline. What timeline does the project have in place? If you understand the tech, you can have a rough idea whether the timeline they are describing makes sense or not. Are they promising too much too soon? If it's a longer timeline, do they have sufficient funds to cover the longer timeline?
Thirdly, the team. Are the people heading the ICO a bunch of young kids trying to get rich quick? Have you considered how you'd feel if you were a twenty-something kid with a few million euros in your pocket? Would you still be incentivized to work on your ICO, or just go and enjoy the world? Does the team have a proven track record successfully bringing to market similar or relevant businesses/projects? Have they covered all areas of knowledge required to complete this project? One thing I like to do is look for podcast interviews with the founders of ICOs, or see them speak at conferences (YouTube if you can't attend the conferences in person). Use your gut feeling to judge whether they are trustworthy or not.
Fourthly, the tokenomics. The three definitions of tokenomics are (1) a means of self-funding within the crypto economy, (2) the deployment of a token within the ecosystem of an ICO project and (3) the set of all economic activity generated through the creation of tokens. It's important to understand the economic model underpinning the ICO, and what real value the tokens you are buying will have in this economic model. Read this and this.
Fifth, the ICO's Telegram community. Most ICO communities are active on Telegram, and the size and quality of content on the group will give you an indicator of the potential that ICO has. Things to look at are the kind of discussions that are taking place, the kind of language used by the ICO founders and intelligibility of their replies. Updates on progress are also an important factor.
With those five factors considered, you should be well on your way to make an intelligent decision on whether you should invest in an ICO or not. Keep in mind that so far most ICOs have failed, and that this is probably the riskiest way to invest in cryptos at the moment. So proceed with caution.
Know What You're Buying
If you are an ICO buyer, be cautious, most tokens are utility tokens, used as access rights or credits to use in a software. You are not buying any physical asset, or stock, nor any financial product that entitles you to claim dividends or voting rights in the company so make sure that there is a real need for this token, the project is feasible and the team behind it is skilled enough to carry out it.
If the ICO claims that its tokens provide profits and voting rights, the company is running a securities offering and if they are not complying with regulations they may be breaking securities and other laws and government agencies can and will prosecute them.
Do not skimp on investigating and analyzing the project you intend to participate in, make your own informed decisions and be aware of the risks that ICOs entail.
Here's some further reading on ICOs if you're new to them.
Do you use any other advice on evaluating ICOs? Let me know in the comments section.