I've been wearing contacts for a long time, and even though I considered Lasik, I've stuck with lenses for now. After trying many brands and types, I've settled on the following three as my current favourites:

These are my absolute favourite lenses. They are daily lenses, so you pop them in your eyes in the morning and throw them away in the evening before you head to bed. I sometimes re-use them for an extra day or two if I only wear them for a sports event (1-2 hours), but in general I stick to the daily use and throw away cycle.
The comfort I get from these lenses is unparalleled, and I don't even feel like I'm wearing lenses. They really shine in sporting events when I need absolute accuracy and clarity. In winter when the air is dryer I have problems with other lenses as my eyes dry up and I consequently lose clarity with my lenses. Not so with the Oasys brand.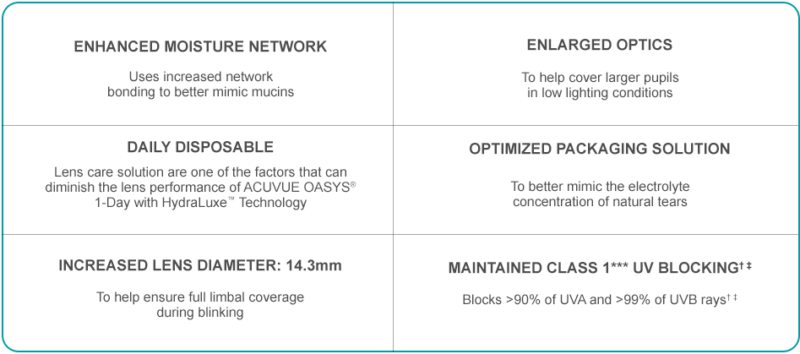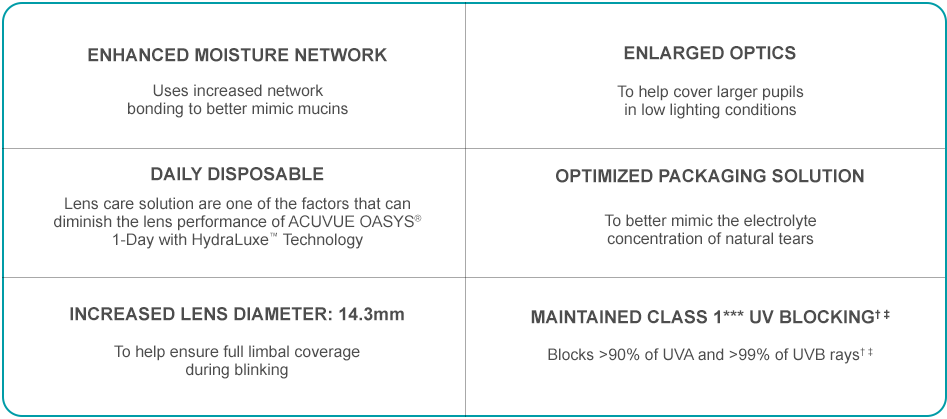 Power Range:  +8.00 to -12.00
Base Curve:  8.5 and 9.0 in all power options
Diameter: 14.3
Material:  Silicone Hydrogel/ senofilcon A  with 121 Dk/t (oxygen transmissibility)
The ACUVUE OASYS Daily Contact Lenses with HydraLuxe Technology has a Dk/t of 121, and water content of 38%. The secret to the comfort of these lenses can be found within the HydraLuxe Technology
which is tear infused. This integrates key tear components aside from water alone, and because it is not blink released, works consistently all day long.

These are also very good daily lenses and many people report that they feel they are more comfortable than the Acuvue Oasys ones. However so far I definitely prefer the Oasys lenses (perhaps they are a better fit for my eye shape), so when I have the choice I go for those. If for some reason I can't get them, the Dailies Total One would be the lenses I fall back to.
Alcon's Dailies Total 1 was the first and only water gradient contact lens manufactured, with a silicone core, sandwiched between an outer and inner layer of an ultrasoft hydrophilic surface.
These contact lenses are comprised of over 80% water content and are extremely breathable with a Dk/t of 156. With these contact lenses, you get both comfort and breathability, which addresses two major concerns for all contact lens wearers; wearability, and maintaining health of the ocular surface.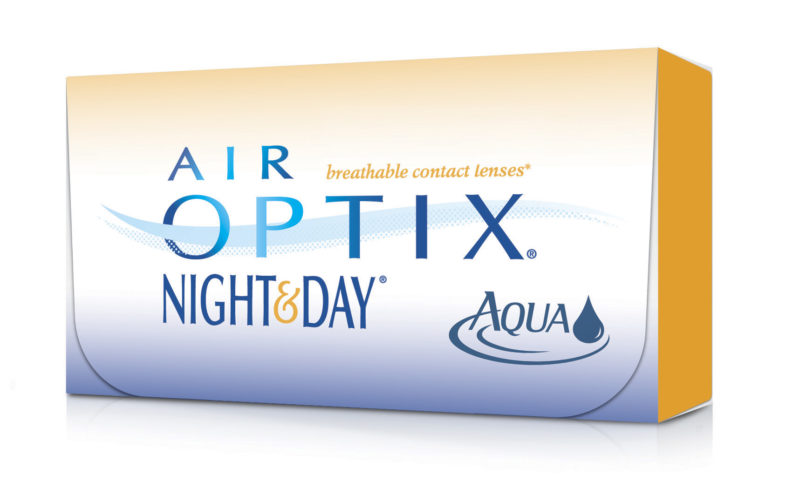 These are monthly extended wear lenses which means that you can wear them for a maximum of one month without the need to remove them. Most eye specialists prefer dailies as its easier to avoid infections in this way, but some people do have the need for extended wear lenses, and these are very comfortable indeed.
I've been using them for many years, although I like to remove them before going to bed as a precaution. Nowadays I prefer the Acuvue Oasys Dailies, but I still keep a pack of these around just in case I feel like switching to them for a while.
Other Lenses I Tried
These were not a good fit for me, they felt very flimsy and my vision was not right, especially at night. Definitely can't use these regularly.
Which are your favorite contact lenses?