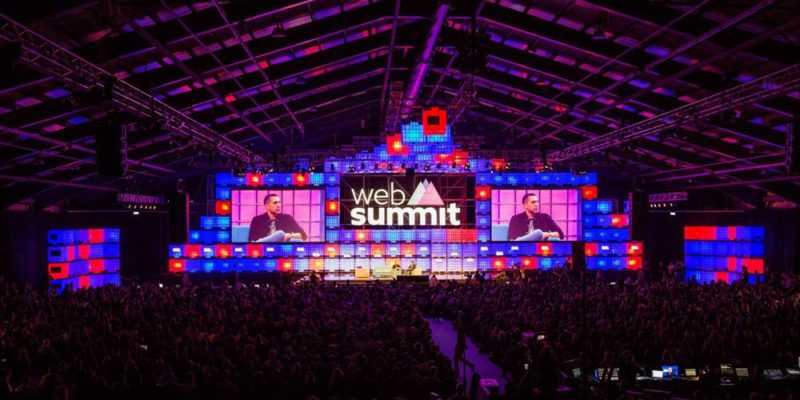 I'm a big fan of conferences and networking. Attending conferences keeps me updated with what's happening in the world of tech and business. Reading the news and blogs is all good, but when you go to a conference you get to see the very cutting edge tech even before the news outlets have the chance to report it (and perhaps skew it with their biases).
Conferences are also great because you not only see the latest products and services on the market, but you also tap into the ideas that will shape the future. That's why it's important to have conversations and network with the brilliant minds that attend these conferences. By talking to many people you will get a very clear sense of where things are going, and what challenges need to be solved in order to trigger the next wave of innovation.
Here's a select number of my favorite conferences in Europe. I love traveling to the US for conferences, but for obvious reasons (time, expense) I have to limit those to 1-2 per year. Luckily, the European scene has been growing in leaps and bounds over the past few years, and we now have some amazing conferences to attend right on our doorstep.
This is probably the biggest tech conference in Europe, with more than 40,000 attendees converging on Lisbon every year. It used to be held in Dublin before, but I prefer the new location. Lisbon is a fantastic city with great weather and I really don't mind going there every year for this conference.
MicroConf (July – Barcelona)
If you're a bootstrapped web entrepreneur, this is the conference for you. It's been held in Barcelona for the past two years, and you all know that Barcelona is my favorite city in the world. The conference itself is awesome because you get to meet other bootstrapped entrepreneurs like you and discuss real business experiences and tactics.
The speakers don't talk fluff but share real numbers and actionable strategies. This is a conference where you'll go back home with a notebook full of things to implement in your business and new contacts to keep in touch with over the year. For example, if you want to get into a mastermind group, I can think of no better conference to build the group than this one.
SmashingConf, also held in Europe for the past couple of years, is ideal if you're a web designer or developer, as there are many trends discussed and tutorial style talks where the speakers will walk you through how to implement new cool technologies and improve your skills. There's not much business talk apart from the one-to-one networking during breaks, but it's definitely one not to miss if you want to sharpen your web design and development skills or just want to make sure that you haven't missed any of the new trends.
For all the globe trotting digital nomads out there, this is the conference for you. You will find a ton of inspiration from experienced digital nomads, so this is ideal if you are interested in embarking on a digital nomad journey but have some gaps in your plan that need filling up. You'll learn about how to stay productive while traveling, the best locations to work from, pitfalls to be aware of, etc. For those who are already living the digital nomad lifestyle, this is a great place to make new friends or re-unite with old buddies and discuss what new opportunities are out there.
This is of course specific to those of you working with WordPress, although it might also be of interest to all those who want to start their own website or blog and want to learn more about WordPress. Talks tend to be more advanced than your typical WordCamp. There are around 2,000 attendees every year so for WordPress standards this is a massive event. You'll be able to meet many of the major players in the space, including the big theme and plugin shops as well as the most well known bloggers. Of course, WordPress co-founder Matt Mullenweg is also in attendance and delivers a speech about where WordPress will be heading during the next year/s.
This is another mega conference and is ideal if you have a startup or are an investor looking to invest in one. There are 100s of startups exhibiting, and they span across several areas including fintech, IoT, marketing, AI, wearables etc. There are several tracks with generally high level talks going on throughout the day, so whenever you get tired of walking around the huge hallways you can take a seat and get some inspiration.
I haven't been to this one yet, but it should be another one not to miss for those in the startup space. I look forward to attending in the next few years.
Another conference from the same organisers of Web Summit, this conferences focuses on the emerging Fintech industry.
Slush (November – Helsinki)
This conference is held in Helsinki and is aimed at connecting startups and investors. It's also on my todo list, especially since I haven't been to Helsinki yet.
Have I missed out on any other conferences that you think are worth attending? Let me know in the comments section.