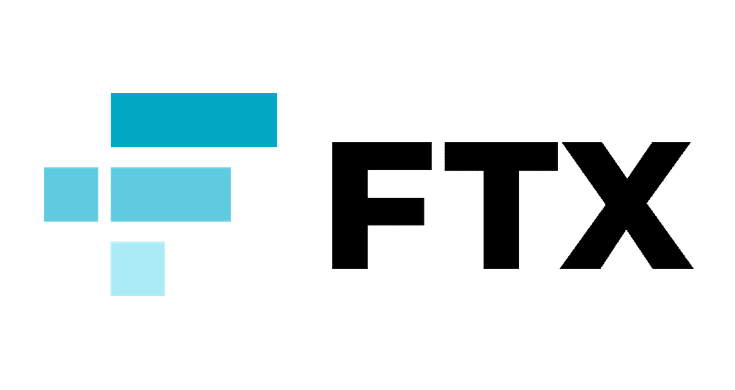 In this article, I review FTX – a crypto derivatives exchange built for traders.
I walk you through the different features of the platform and cover how you can use FTX to embark on your cryptocurrency trading journey in a more sophisticated and flexible manner.
FTX Exchange – Background
FTX is a cryptocurrency derivatives exchange designed by professional traders. The platform is owned by FTX Trading Ltd, which is registered in Antigua and Barbuda. The exchange was founded in May of 2019 by Sam Bankman-Fried, who also launched the quantitative crypto trading firm Alameda Research.
While the majority of cryptocurrency exchanges in this arena are targeted atinvestors, FTX group is more focused on building financial products with short-term crypto traders in mind.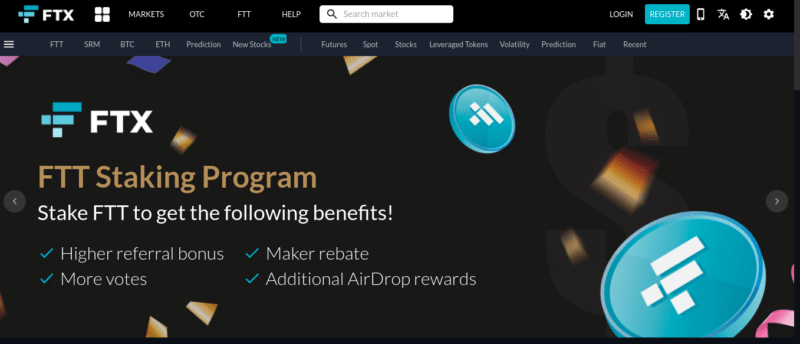 In other words, the platform is intended to be intuitive enough to adapt to the different requirements of seasoned traders. FTX comes integrated with a single native wallet – and offers a host of varied products for trading cryptocurrency instruments.
FTX Exchange – Overview
Although FTX is relatively new to the cryptocurrency market, it has already established its position in less than two years. This is primarily because the exchange has managed to offer an assortment of financial products that are highly appealing to experienced crypto traders.
FTX currently supports a wide range of cryptocurrencies – including popular digital coins like Bitcoin, Ethereum, Litecoin, and several stablecoins. The platform aims to serve both individual and institutional traders. FTX also has an exclusive OTC service set up for those interested in buying cryptocurrencies in bulk.
Here is a snapshot of the different financial instruments available on FTX:
Three types of futures contracts.
Spot trading that follows the underlying price of the digital asset.
Leveraged crypto tokens allow you to buy and sell tokens with up to 3x leverage and no margins.
MOVE contracts that let you speculate on the amount a specific coin moves over a specific period of time.
Prediction markets on certain event outcomes.
Crypto staking to earn rewards.
Trading crypto-fiat markets.
Trading cryptocurrency indices.
FTX is predominantly a cryptocurrency trading platform. That said, it also offers an assortment of instruments in other asset classes. For instance, on FTX – you can trade tokenized stocks of popular companies – such as the likes of Tesla, Amazon, Netflix, Apple, and Google.
Note: Initially, US citizens were unable to use the platform due to the strict regulations on derivatives. However, as of mid-2020 – the company launched its partner site – FTX US, to cater to US residents – with limited access to its financial products.
FTX Products
FTX offers a significant number of financial products – which I elaborate on below.
Futures Contracts
For those unaware, cryptocurrency futures are financial instruments that allow you to trade without having to hold the underlying digital coin. In other words, when you are trading Bitcoin futures, you will not be purchasing any Bitcoin. Instead, you will only be trading a futures contract that tracks the value of BTC.
This gives you the opportunity to speculate on the future price of the cryptocurrency without having to take its ownership. The cryptocurrency futures listed on FTX are slightly distinct from what you typically find in the market.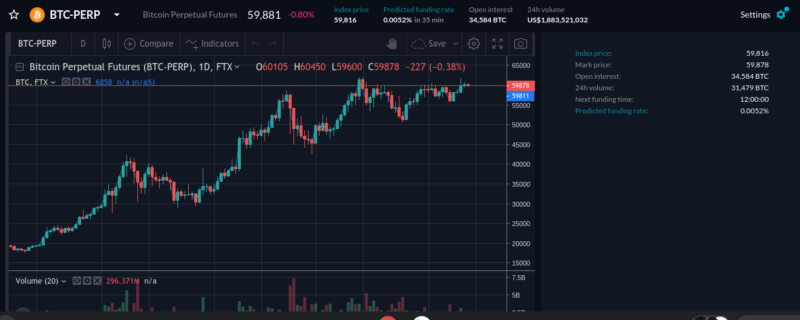 For one, the futures contracts are settled using stablecoins. Meaning, you will be depositing stablecoins as collateral. This way, you do not need a bank account to settle the futures upon expiry. Instead, you can do so using a stable coin, making it easier to enter and exit a position. Once you deposit stablecoins, it will be converted into USD to account for your margin requirement.
FTX also has a system of backstop liquidity providers that will jump in to help prevent any need for clawback.
There are three types of futures contracts available on FTX:
One type that expires in the current quarter.
One type that expires in the next quarter.
A perpetual futures contract with no expiration date.
For crypto futures, FTX also offers leverage of up to 101x. However, the maximum leverage accessible to you will also depend on the size of your intended position.
BTC Options
FTX also allows you to trade Bitcoin options – which gives you the right but not the obligation to buy/sell the digital coin at a predefined date and price.
A

Call Option gives you the right to buy

A

Put Option gives you the right to sell
Similar to futures, you can also go long or short on options using leverage. When it expires, the contract will be settled to an amount in dollars equivalent to its expiration price.
MOVE Contracts
MOVE contracts on FTX are derivatives that track the volatility of a cryptocurrency. At the moment, the platform offers MOVE contracts only for BTC.
A 'Daily BTC MOVE Contract' expires to the amount of dollars that Bitcoin moves in a single day. This is calculated in terms of the UTC timezone. You can also find MOVE contracts that expire on a weekly and quarterly basis.
For example, let us suppose that BTC opens the day at $47,000 and closes the day at $47,500.
In this case, the BTC MOVE contract will expire at a value of $500.
How much BTC moves a day will depend on the volatility of the asset. On FTX, you can trade MOVE contracts for any date – be it today, tomorrow, or the next week. For instance, if you expect the BTC market to make a large movement, and it might not happen today – you can trade a MOVE contract set for tomorrow.
This can be particularly beneficial if any news is expected that might have implications on the Bitcoin market. Ultimately, by using MOVE contracts, you can capitalize on the forthcoming volatility of the cryptocurrency market.
Since MOVE contracts are futures, you have the option to take advantage of the price volatility in either direction – regardless of whether it moves up or down. The only difference is that instead of expiring to the value of a token, your MOVE contracts expire based on the price that BTC has moved.
Leveraged Tokens
Leveraged positions have the reputation of being a complex approach to trading. FTX aims to resolve this issue – and has designed a set of innovative ERC-20 tokens for this purpose.
In plain terms, these leveraged tokens allow you to get exposure to the cryptocurrency markets in a much simpler way. Being ERC-20 tokens – you have the option to withdraw them from your account. In other words, you have full custody of your own leveraged tokens – which is one aspect that is exclusive to FTX.
For instance, the LTCBULL is a 3x long LTC token.
Meaning, every time LTC increases by 1% in value, the LTCBULL will go up 3% in value.
In case the value of LTC drops by 1%, LTCBULL will drop in value by 3%.
Currently, there are four different types of leveraged tokens available for cryptocurrencies on FTX:
BULL token for +3x.
BEAR token for -3x.
HEDGE token for -1x.
HALF token for -0.50x.
To continue with the example of LTC, leveraged tokens on this digital coin will work as follows.
If the price of LTC moves by 1%, then –
LTCBULL increases in value by 3%.
LTCBEAR decreases in value by 3%.
LTCHEDGE increases in value by 1%.
LTCHALF decreases in value by 0.50%.
Although these tokens are easier to understand – they do carry the same risk as any other leveraged positions. That is to say, they can magnify your gainsand losses. In other words, if you do not have a strong understanding of the risks involved – you might end up losing a significant amount of money.
How Leveraged Tokens Work
Leveraged tokens are traded on FTX through perpetual futures.
For instance:
Suppose you want to trade $1,000 worth of LTCBULL.
You risk $1,000, and FTX buys $3,000 worth of LTC perpetual futures on your behalf
So now, the LTCBULL is 3x long LTC
If you own any leveraged tokens, you can also redeem them for their underlying asset value. You can do this by sending your $1,000 worth of LTCBULL back to FTX. However, this will destroy the token in order for FTX to sell back the $3,000 worth of futures and deposit the $1,000 into your account.
Prediction Markets
It has become common for trading platforms to offer prediction markets as another money-making opportunity for traders. These allow you to bet on the occurrence of certain events in the future.

In a trading setup, you will be speculating on a specific outcome of an event. For instance, at the time of writing in April 2021 – FTX has two prediction markets available on the site.
TRUMP2024: This speculates on whether Donald Trump will run for the 2024 US Presidential general election or not. The contract will settle to $0 if Trump does not declare that he is running.

OLY2021: This is a futures contract that speculates on whether the Olympics will take place in 2021 or not. The contract expires at $1 if it does, and at $0 if it does not.
You can trade prediction markets on FTX the same way you would trade any other futures position. You have the option to go both long and short, using any of the collateral supported on the platform.
Tokenized Stocks
FTX has recently introduced tokenized stocks on its platform – in partnership with CM Equity.
CM Equity is a global investment solution fully regulated in Germany and licensed to offer these products. In essence, if you trade tokenized stocks on FTX – you also become clients of CM Equity and will have to complete its internal KYC process.
This is in addition to FTX's own KYC requirements. Furthermore, all trades of tokenized stocks will be monitored by CM Equity.
What are Tokenized Stocks?
FTX offers tokenized stock trading markets on a number of large-cap companies that are listed in the US. For instance, TSLA/USD is a market that trades the tokens of Tesla stocks. This works similarly to other financial derivatives.
Meaning – when you trade these tokenized stocks, instead of owning the underlying shares, you are trading tokens that reflect the value of its future stock price. With that said, you can redeem the tokenized stocks you own with CM Equity for the actual shares. FTX is also looking to add more ways for users to withdraw tokens from FTX.

Tokenized stocks are traded like any other asset on the spot market. The only condition is that you have to clear KYC level 2 with FTX.
Spot Trading
FTX also offers a spot market where you can instantly trade cryptocurrencies and fiat currencies. As you might have guessed, you will not be trading via derivatives but the actual asset itself.
FTX Tokens
FTX launched its official token in July 2019 – the FTX Token (FTT). The token has a limited supply of 350 million. Currently, the platform has issued 175 million and plans to unlock the rest over the next three years.
The FTX Token is built on the Ethereum blockchain and serves as a utility token on the FTX ecosystem. You can purchase FTT directly from the FTX cryptocurrency exchange. There is also the option to spot trade FTT against BTC and USDT.
Holding FTT will get you access to a number of benefits on the exchange.
For instance:
Those who stake FTT can gain a higher rate of referees' fees.
You can get a discount on exchange fees.
FTT stakes get bonus votes on polls.
You can also get increased airdrop rewards.
Holding FTT will allow you to waive blockchain fees.
In addition, you will also be able to get a higher number of ETH withdrawals per day.
The benefits you receive from FTT staking will depend on the number of tokens you stake. In total, users of FTX are categorized into seven tiers.
The first tier is for users who hold zero FTT, and tier 7 is for users who stake over 1 million tokens.
Note: The FTX token is not available in a number of jurisdictions, including the United States.
How to Get Started With FTX
If you like the sound of FTX – the process of getting started is as follows:
KYC Regulations
Setting up your trading account with FTX works similarly to other cryptocurrency exchanges. However, compared to other platforms, FTX has a different system for categorizing users.
When signing up, you will have to go through an element of KYC.
Tier 0
At its most basic level, this means that you have to provide your email address and password. This will have a lifetime withdrawal limit of $1,000.
Tier 2
Here you will have to provide a proof of address document for your country of residence. This will extend your daily withdrawal limits to $2,000 and up to $9,000 if your trade volume is higher than your total transfers.
Tier 3
This is the highest tier for individual users. Completing this level will give you access to the full functionalities of the FTX platform.
However, alongside your personal information and proof of address, you will also have to offer a description of your source of funds and complete a facial verification. Tier 3 users get access to unlimited crypto and fiat withdrawals.
Two-factor Authentication
When you have signed up on FTX, you will also have to set up two-factor authentication. You might notice that without 2FA, your account is restricted – not allowing you to deposit or withdraw funds. For this, there are options to use Google, Authy, and more.
FTX Wallet
The FTX wallet sits at the center of your account through which you manage all your transactions. Here you can see your current available balances, history of deposits, withdrawals, open trades, and any fiat conversions you have made.
The FTX wallet can hold both your cryptocurrency and fiat currency balances. However, it is important to note that the deposit and withdrawal of fiat currencies are facilitated by a third-party OTC desk.
As with a majority of other fintech platforms, FTX also uses USD as its benchmark currency. This means you will have your non-USD fiat deposits converted into USD automatically. After this, FTX will automatically convert your money into USD stable coins based on the current spot rate.
Buy Crypto With Credit Card
FTX also allows you to purchase crypto coins using your credit card. This service is offered in partnership with Simplex. Although this might not be the cheapest way to procure digital currencies, it certainly adds to the convenience of the platform.
FTX Trading Platform
As I covered earlier, FTX was designed by professional traders. This means that the platform is built to cater to the different needs of trading profiles and strategies.
There are a number of features that allows you to make sure that the platform adapts to your trading style, such as:
Build Your Own Layout
FTX allows you to customize the UI of the platform by rearranging the different features on offer. This functionality is extendible even to the mobile app, ensuring that there is seamless integration across all devices.
Track Markets and Cryptocurrencies
You can set the option to watch your favorite markets from the home page, trading platform, or from the FTX wallet directly.
Sub-accounts for Collateral
When trading futures, you can use the same funds for all your open positions. Alternatively, FTX also allows you to isolate your futures positions by opening different sub-accounts.
This will enable you to keep the collateral, profit and loss, and other aspects of each futures position separate. This also gives you total control over each of your trades. You can also transfer collateral easily from one sub-account to another.
TradingView Graphs
FTX comes with TradingView graphs for each of its markets. However, it also enables you to customize the graph display and edit the settings as you wish.
FTX Trading Fees
FTX trading fees will vary depending on the market you wish to access. Check out the sections below to get a clearer idea of what fees you will be expected to pay.
Maker and Taker Fees
FTX has created a tiered structure for its futures and spot markets. These are based on the trading volume of the past 30 days. The higher your trading volume, the lower fees.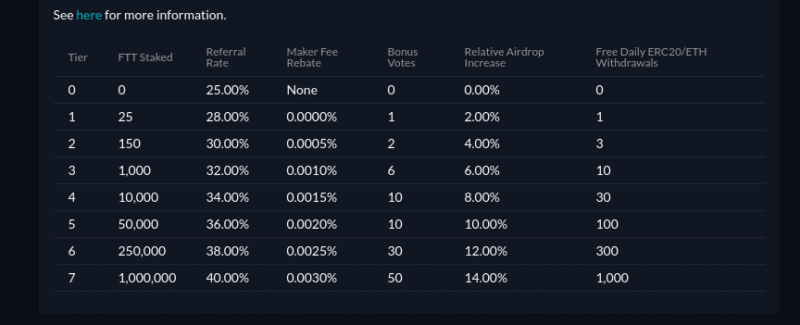 At tier 1, you will be charged a 0.070% taker fee and a 0.020% maker fee. At the other end of the scale, at tier 6 – you are to pay only 0.04% in taker fees and nothing in maker fees.
Note that FTT stakers will get a rate of -0.0030% in maker fees. You need to hold only 25 FTX tokens in order to be eligible for this rebate.
In addition, FTX also has set up different account programs. This includes a VIP program, referral program, and a Backstop Liquidity Provider program that gives you better rewards on the platform.
Deposit and Withdrawal Fees
Processing deposits and withdrawals are completely free on the FTX exchange. The exceptions to this are with the ETH, ERC20 tokens, and Omni withdrawals – where you will be required to pay the blockchain fee.
However, you can get reduced fees based on the amount of FTT tokens staked. Fiat withdrawals below $10,000 will also incur a $75 bank fee.
In case your deposit of withdrawal amount surpasses your trading volume, FTX also holds the right to charge you a fee of up to 0.10%. This will be entirely up to the platform to decide, and you will be contacted in case you have to pay this fee.
Other FTX Trading Fees
Futures settlements do not incur any fees from your side.
Leveraged tokens will be charged a creation and redemption fee of 0.10%. Additionally, there will also be a daily management fee of 0.03%.
Applying leverage of up to 50x can increase your trading fees by 0.02%. Leverage of 100x can result in further fees of 0.03%. The extra fee you pay will be added to the insurance fund. Additional leverage fees are not applicable for BTC-PERP and ETH-PERP markets.
MOVE contracts are charged a variable fee depending on the value of the underlying index.
FTX Security and Insurance
Although FTX has been operational only since 2019, the exchange has managed to build a solid reputation in regards to the safety of user accounts. As of April 2021, there have not been reports of any major issues concerning security protocols.
As I discussed earlier, FTX encourages you to install 2FA in order to add to the protection of your funds. Since FTX allows leverage as high as 101x, the platform has also set up an insurance fund. The higher trading fees you pay for leverage will be contributed to this fund.
FTX Customer Support
FTX is very active on all popular social media platforms, ensuring that the team is always at your disposal. There are dedicated WeChat and Telegram groups for users who prefer different languages.
In addition, FTX also has a help section with extensive articles on all its different features. You can also contact the customer support team through email.
Why Should You Choose FTX?
What sets FTX apart in the market is the unparalleled selection of crypto financial products available. If you have a thorough understanding of the complexity of trading derivatives – FTX can open up a long line of opportunities for you.

The platform also makes it extremely easy to get your hands on cryptocurrencies using credit/debit cards. In addition, holding FTT tokens can get you more advantages on the platform. As the exchange expands, it is likely to add more utilities to the FTT token.
However, the main drawback here is that US residents are limited in the financial products that can be accessed.
FTX Exchange Review – The Bottom Line?
Derivatives trading is a complex undertaking, especially for novice traders. It comes with high risk and requires a firm grasp of the ins and outs of the underlying market.
With the wide range of financial products offered, FTX aims to primarily cater to experienced traders. It offers much more flexibility and access to crypto-tokens with liquidity that are not commonly available across conventional cryptocurrency exchanges.
FTX is evolving rapidly – adding more innovative products and features to the platform. The exchange has already established itself as a notable name in the cryptocurrency derivatives landscape.
If you are in search of liquidity and an innovative ecosystem, then FTX is certainly worth considering – on the proviso that you understand the risks involved.
Summary
FTX is a crypto derivatives exchange built for traders, founded by Sam Bankman-Fried, who also launched the quantitative crypto trading firm Alameda Research. It's one of the leading choices for crypto traders and those who want to get exposure to traditional stocks via a crypto exchange (tokenized stocks).
Pros
Excellent derivative trading options available
Low fees
Tokenized stocks available
Founder is very well-known in the crypto space
Cons
A newer platform compared