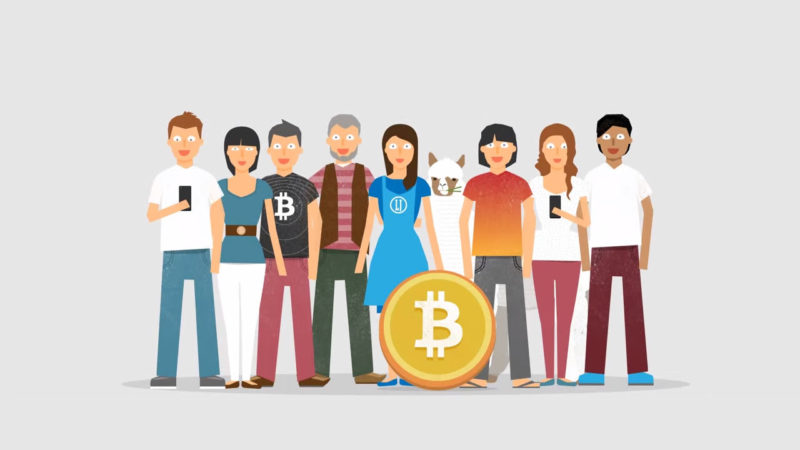 As the world of cryptocurrency continues to heat up, several investment experts are starting to question the rise of cryptos, and some have gone as far as predicting that we will soon see the greatest financial crash in history.
The argument usually starts by saying that the crypto world is purely speculative, and that's why most of the institutional investors have so far preferred to stay out of the game. Cryptos are then compared to tulip mania, the Nikkei's crash and the dotcom bubble of the late 90s. Here's a quote from the article I linked above that sums up the argument being presented by this bearish point of view:
Some have likened the cryptocurrency market to the Internet sector in 1999. While there was little doubt then, and clear evidence since, that those companies would take over the planet, the two Nasdaq indices fell an average of 90% in the 30 months ending 2002. This time, the bitcoin mania, which has dwarfed even the Tulip Bulb lunacy, should become the posterchild graduate school case study for not only finance, but also psychology, sociology, and perhaps other disciplines. Ironically, for lacking discipline!
I feel that it is good to think about how different scenarios could play out, and to try to adopt both a positive and negative outlook on things when investing, and then compare which side's arguments make most sense. To sort out this conundrum, I asked my friend Marcel Ellis, who is a crypto expert and runs a few courses over at MoneyZoo.org.
Here's what he had to say about the argument:
1) To compare Bitcoin to the Tulip Mania is silly.

2) Comparing the entire Cryptocurrency eco system to the dot com bubble is a much better analysis and I will discuss why and how parts of the article are relevant and others not.

The dot com bubble allowed for virtually any unknown to create IPOs to raise funds for whatever reason without any normal consideration of profitability or due diligence. We have a similar, if not worse, scenario today with ICOs which are endangering the entire crypto ecosystem – and I have been warning for 2 months about these ICOs.

Many companies during the dot com bubble were debt ridden with staff and investors living an overly lavish life. Giveaways of millions of dollars worth of prize money for contests were offered – which of course was silly considering the amount of debt they had. We don't have this scenario with cryptos, at least that I am aware of.

3) Mass hysteria. Big yes and this worries me. While it is always nice to see gains, I know deep down that when there are huge rallies there will be huge dips of an almost equal proportion. Take NEO for example. Why has it spiked to $22 at the time of writing when just a few days ago it was $7. Something is wrong and in the crypto world, knowing what is organic growth, what is FUD and what is FOMO is even more critical than is the stock world.

Is Bitcoin in a bubble? Bitcoin has been in a bubble since the day it was born just like any other asset with perceived value like gold, or just like any asset with manipulated value like diamonds. Bitcoin can be compared fairly to both gold and diamonds as it has characteristics of both.

I think a more important question is to ask if the entire cryptocurrency ecosystem is in a bubble, and here I would venture to say YES to many of the cryptos and that YES they will bring the price of Bitcoin tumbling down for a while. This is a much-needed thing and will clean up the market for it to mature in much the same way the dot com bubble cleaned up the net with winners like eBay and Amazon eventually having larger valuations than pre bubble.

My outlook long term remains Bullish for Bitcoin and a few other coins but I am very bearish on around 98% of the crypto world.
I agree with Marcel's point of view. While one can never predict the future, and there is indeed the possibility of a big crash that will wipe out the huge gains in Bitcoin's value over the years, there is a lot of real value in this technology that surely can't be considered worthless. We are still in the very early days both in terms of the technology and its applications and also in terms of adoption rates.
There have been various bullish predictions that counteract negative view on the future of cryptos, including a recent claim by a Harvard academic that Bitcoin's price could hit $100,000 by 2021. At finance conferences this year, the vast majority of people I spoke to agreed that the goal for Bitcoin in 2018 is $10,000.
What are your thoughts?