Buy crypto on Coinbase with PayPal
With Coinbase, the world's most famous and user-friendly exchange, you now have the option to buy crypto with your PayPal account.
The feature was released in April 2021 and has been extremely well received by millions of users around the world who have funds in their PayPal account that they would like to buy crypto with.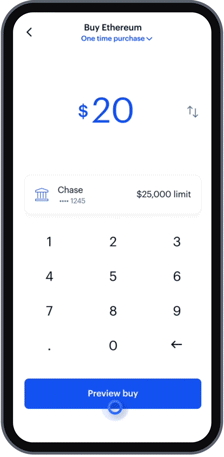 Coinbase users can now buy up to $25,000 in crypto daily using PayPal, according to the exchange's settings page. However, they'll lose nearly 4% of such purchases to PayPal-specific fees.
I think that linking up your PayPal account to Coinbase is a great idea for new users of Coinbase who are familiar with how PayPal works and want to buy Bitcoin or other cryptos quickly.