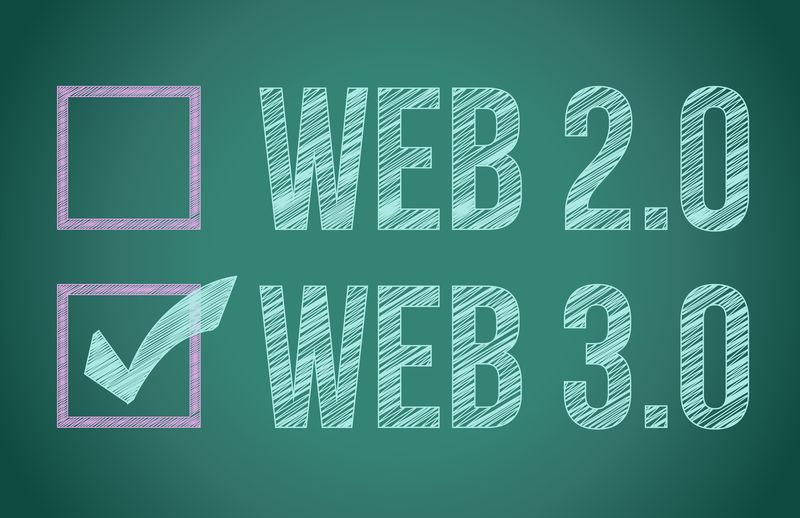 Having been very active in the crypto space for the past 5 years or so, I've been closely following the transition from Web 2 to Web 3, and have also written about my thoughts on tools like WordPress that have so far remained firmly entrenched in Web 2.
There is little doubt in my head that Web 3 is happening right now and therefore it is worth learning about the new technologies that are the foundation of this new way of building the web. There have been many opinions shared on Web3 and whether it is just hype or not. I believe there is definitely a lot of hype, but it's hard to deny that a tectonic shift is taking place and therefore it demands some action from those who want to stay at the cutting edge and even profit from this new wave of innovation.
Let me share a few anecdotes from my past.
Let's start with what I consider the Web 1.0 boom. I think the period between 1997 and 2003 was the height of this.
Unfortunately, I wasn't able to profit from that boom (although I also escaped the bust that came after). In 2000, around the dotcom bubble days, I was 16 and in Malta, not exactly the center of the internet revolution. Internet connectivity and usage was really rudimentary; basically, you connected after 6pm to IRC and tried to chat up girls then meet them on the weekend IRL. You can imagine how that went. Interestingly, what excites young people nowadays is essentially still the same. We used IRC, today's teenagers are building the metaverse. Same idea, different skin.
I probably had no idea what a stock was back then. On the other hand, I was already building sites and feeling how revolutionary the internet would be, and that made me choose my future path in tech. Nobody in my family or close circle invested so I had no second-hand exposure either. I was the only one reading about the internet and obviously was passed off as a young dreamer.
1/ The future of the browser 🧵

Right now, Web 3 wallets like MetaMask plug into DeFi applications.

In the future, they'll plug in to every website in the world.

— Yano 🟪 (@JasonYanowitz) November 11, 2021
However the Web3/crypto days we are living through feel extremely similar to the Web2 revolution to me, and I definitely was able to capitalize on the rise of Web 2. That's when I went all-in on WordPress, which promised to democratize publishing and give a voice to everyone who wanted to publish their thoughts online. This was before the invasion of social media. The period between 2005-2015 were the glory days for Web 2, with similar promises as we now hear about Web 3, but then everything became centralized. I still had no exposure to stocks and investing in those days, but at least I was able to put all my time and energy into building successful businesses that turned out to be the backbone of my investment strategy later on in life.
These are moments that define a generation, with a golden window of opportunity that really doesn't last that long. Those that get in early and put in a ton of effort get rewarded very handsomely.
So lessons for those who are considering a path in Web 3
This is a game-changer, you need to go all-in, as many of you are already doing. Focus 110% on what you're working on and forget the distractions.
It won't last forever, and the end result will probably be much less utopian, but still a big leap for humanity.
Be glad and grateful that circumstances in life have led you to be part of it.
Here are some good guides. I'm sure they will be obsolete given the fast nature of these developments, but I hope they can help you out.
If you have any comments or suggestions, I'd love to hear from you, go ahead and leave your comment below.