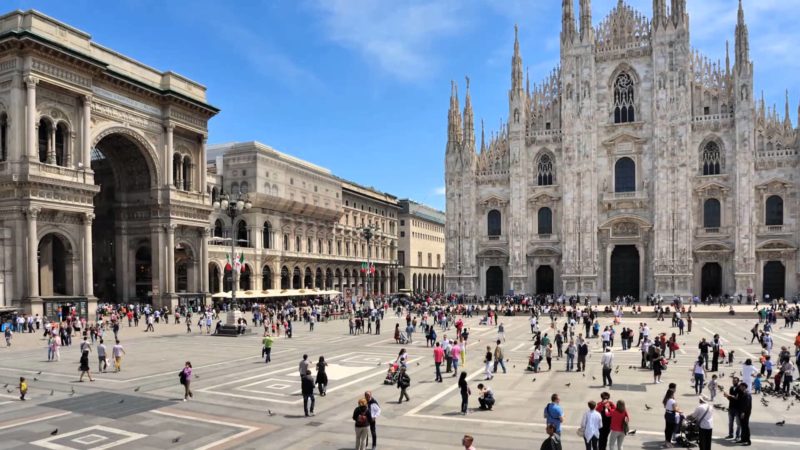 I've recently started investing in Italian property through property crowdfunding platforms, and the reasons are the following:
5.1% more residential properties sold than 2016 (5 years growth in a row).
Transactions value reached 11.2B€, which is higher than pre-crisis results (10.8B€ in 2007).
15% more Italians say that they want to buy a residential property.
The commercial market increased 4.2% in terms of value, compared to 2016.
International investors have gathered over 5,8 billion euros in real-estate investment in the country; which is almost 60% more than the same period the previous year.
Clearly, Italy is past the economic crisis, at least in terms of the property market. As always happens in such recovery and initial growth periods, the main cities are the hottest ones. If it's your first time investing in Italy, I would suggest sticking with Milan.
Milan has a strong demographic growth (hence the need for more housing), a strong employment rate compared to the rest of the country, and an average workforce salary of 34,000€ per year.
Perhaps, more importantly, is the interest generated from foreign buyers and investors. We all know that Chinese and Russians have high net worth buyers that are fast acquiring European properties, and they are looking for quality properties in prestigious cities. Milan certainly fits the bill since it's the capital of Italian fashion and is also one of the five shopping capitals of the world.
Here's what's happening in 2018 so far:
Looking at the main forecasts, the number of properties sold during the year should increase between 2% and 4% compared to 2017.
After several years of depreciation, properties prices are going to increase, up to 2%.
Rental market (both traditional and short-term) is booming, especially in the main cities. The number of rental ads increase by 10.2% in 2017 and are still growing in the first half of 2018 (+2.9% YoY).
The price of renting a room in Italy has increased 4% last year, with a 9% increase compared to three years ago.
I think it's also important to keep in mind that Milan is an important university hub attracting students from other Italian cities and also abroad. The two most important educational centers are the Politecnico of Milan and Bocconi University, which between them account for more than 20% of foreign students in Italy. Their overall student numbers surpass 60,000, so there's clearly a lot of demand for quality student housing, which is almost always a good investment bet.
How to Get Started with Investing in Italian Property
The easiest way to start investing is to use an online property platform. My favorite at the moment is Housers, and that's the platform I've used to invest in various Italian properties so far.
If you want to understand how real estate crowdfunding platforms work, I've written about that in an earlier post about Spanish crowdfunding platforms, but the same information applies to Italy. You might also be curious about how income from crowdfunding property platforms is taxed, so I recommend reading that too.
Keep in mind that your profits from Italian Housers investments will be taxed at 26% at source, but you can credit that against the tax payable in your country of residence. Italy might also have a double taxation treaty in place with your country which reduces the tax rate further, but you'd have to claim that from the Italian authorities which isn't very practical.
I feel very positive about the Italian property market, and I've personally visited Milan and other cities earlier this year to see things for myself and talk to people involved in the property market there. As expected, the feedback I got was very positive, so during the next months I will continue to invest through Housers and other platforms that come into operation.
Invest in Italian Properties through Housers
As always, I welcome any questions about the topic, so just leave a comment below if you have any feedback on this topic.