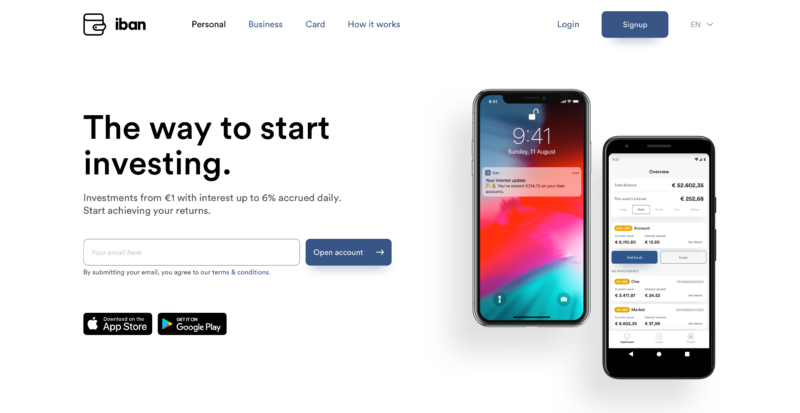 This is a post prepared in collaboration with Iban Wallet, one of my favorite investment platforms. The content below has been written by Filipe Silva on behalf of Iban Wallet. Hope you enjoy this contribution and as always, I'm happy to discuss things with you in the comments section.
These are exciting times for those who are looking to invest.
The fintech ecosystem has been experiencing considerable growth in the past few years and investments are no strangers to this phenomenon.
As options become more popular and widespread, it is natural that some misconceptions may appear. For instance, that all investment in fintechs are made exclusively using a P2P model.
What is P2P lending?
P2P stands for Peer-to-Peer, and comes from the world of computing. It is basically a network set-up that is not dependent on central coordination.
What some fintechs have essentially done, is remove this central coordination from the lending process.
Meaning?
Borrowers and lenders are directly connected through a digital platform, with no traditional financial institution acting as a middleman. The result is the possibility for both sides to access better interest rates than it would be otherwise possible.
Yet, that can bring its own difficulties, since the lenders must actively assess the information available and decide on whether a particular investment is worthy of the risk.
On the other hand, some platforms work on the basis of a four-party model, introducing another player in the relationship: the loan originator, who essentially is responsible for bringing in the borrowers.
This can raise some additional concerns. If an outside party is selecting the borrowers and projects to be funded, doesn't that introduce a new layer of unclarity? As well as what's in it for them? Why should they care?
Loan originators put down some of their own money into the project, aligning their interests with those of investors. They now have a reason to care: if you lose, they lose.
The amount put down by the loan originator therefore becomes a kind of seal of approval, tying your and their results to get the best performance of that loan.
What Iban Wallet does differently with investments
On the surface, the model seems quite similar to P2P lending.
Lenders provide funds, the platform intermediates the process, transferring the funds to loan originators that underwrite loans and issue them to borrowers.
Did you spot the difference already? It's easy to miss.
Let's say this again: loan originators underwrite loans and issue them to borrowers. 
When you or anyone invests through Iban Wallet, the loans have already been issued. The loan originators are already contractually bound to the loans, they are not waiting for enough capital to be raised to fund a specific project.
Moreover, each investment is diversified and associated with several aggregated loans.
While this may result on a lower interest rate than one might find on P2P platforms, it also enables Iban Wallet to offer a higher degree of liquidity to investors, as they are able to request a withdrawal of their funds at any time (keep in mind that an early cancelation fee may apply if funds are withdrawn before their term on some products).
And that explains where the loan originators' motivation lies: they typically charge higher interest rates to borrowers than the ones available through Iban Wallet. It's in this differential of interest rates that marketing and operational costs are covered, as well as their profit margin.
Special offer
Now that you know a bit more about how Iban Wallet works, you can check it out for yourself.
For being a reader of Jean Galea, you can benefit from 1% extra interest for 90 days when you register in our platform using promocode LOVE1 and making a deposit of €1000 or more.
Do note that the extra interest only applies if you do not withdraw your funds for at least 30 days. You can use the promocode until March 31.
And thank you to Jean for having us, see you next time!
For more information on Iban Wallet, kindly check www.ibanwallet.com and Jean's review here.