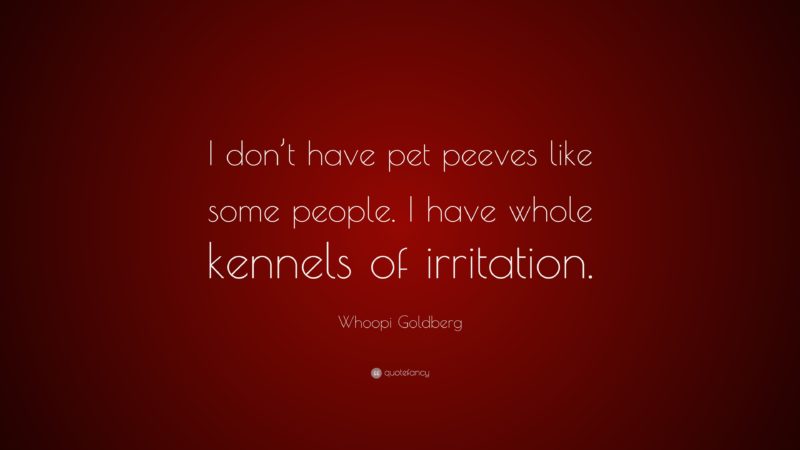 I've been meditating for a few years now, almost on a daily basis using the Calm app, and when I have some downtime I'll do some longer periods of meditation and reflection on what's going on in my life.
Mindfulness practice is not something we should do at the start or end of the day only though. Practical mindfulness is knowing how to apply mindfulness practice in daily life as we go along our day. By nature, I'm quite easily irritated and frustrated, and I am constantly working on improving this part of myself. I know exactly how it feels and how it manifests in my body. I clench my teeth, I can feel my heart beating rapidly, my legs get restless, and everything else in the world seems to fade away as my whole being zooms in on the discomfort and injustice of the situation. It's a dark place to be in and not conducive to any good result especially when interacting with people.
This sense of irritation and frustration is easily triggered, but a very typical trigger is when I have to call customer service for any big company. Here's a recent one from when I had to call my bank. As usual, I had to navigate my way through a series of automated questions and subsequent questions, which is enough to trigger some frustration and "don't waste my time" feeling. Add to that the fact that I was calling due to a mistake the bank had made with my account, so I was already charged going into the call. As I was put on hold and left alone with the elevator music, I noticed stress in my stomach and tension in my body. I stopped, realizing this irritation felt familiar. I know I have this tendency to get frustrated and I didn't want to strengthen it.
It was an opportunity to tap into my practice. So I took a few deep breaths and helped my mind and body relax. I made a commitment to myself that when the customer rep would come on the phone I would express no irritation and treat them warmly. When she asked if I was having a nice day, instead of projecting my irritation, I said "I am, thanks. How are you?". The conversation then proceeded calmly, it was indeed their mistake and I had to explain what happened, wait until I was put on hold for a few more minutes, and then have them acknowledge the mistake and rectify it. In this situation there was nothing I could do to influence things, they made a mistake and it needed to be fixed, following all their standard procedures. The only factor I had under my control was my response before and throughout the conversation.
Since this is a challenging scenario for me, when I hung up the phone I had a sense of triumph. If we remain grounded and mindful in situations where we can easily become irritated, even if we don't get what we want we release the stress and irritation that we are carrying. To me, that in itself is a victory. The way Thich Nhat Hanh describes it is that every feeling is a field of energy; a pleasant feeling is a feeling that can nourish, irritation is a feeling that can destroy. Under the light of awareness, the energy of irritation can be transformed into an energy which nourishes. So basically, our choices directly strengthen the qualities within us. If we practice patience, we strengthen patience. If we get swept away by irritation, we strengthen irritation.
It's up to us which quality we wish to strengthen.