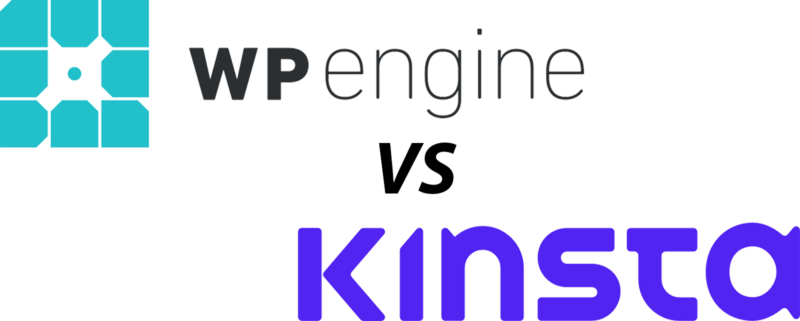 Since I have many websites that I manage or am involved with in some way, I get to use several good WordPress managed hosts. Several of my bigger sites are hosted on either Kinsta or WP Engine, so I took some notes that I will update as I go along on the experience with both of these highly ranked hosts.
Support
Ease of connecting to support is a hands-down win for Kinsta. With WP Engine, you have to select what's the issue, then wait to get connected. It's an older and cumbersome chat system when compared to Kinsta, which uses Intercom.
WP Engine staff are excellent at handling the basic questions, but might need to ask a higher-tier support person for more complicated questions. The chat system for Kinsta feels a bit more personal and the first level staff feels more knowledgeable to me. Nevertheless, both offer great support and this shouldn't be something that sways you one way or the other.
Transactional emails
WP Engine – Password reset emails can be sent from our servers but these other emails would be considered bulk email use that you would need to setup a 3rd party email service for.
Backups
With Kinsta backups are taken every 6 hours or every hour.
Analytics
Kinsta has some cool analytics that WP Engine doesn't provide. Not a deal breaker but it's cool to have that extra tool to play with.
Blog and Knowledgeable Base
Another clear win for Kinsta. They have an excellent blog and publish lots of performance-related content that's not easily found on other WordPress blogs. The knowledge base seems to anticipate what I need. WP Engine's is good, but Kinsta just seems to know exactly what I need, I guess I just prefer their style of content production.
Content Delivery Networks (CDN)
WP Engine allows custom URLs and Kinsta does not. WP Engine uses MaxCDN and Kinsta integrates with KeyCDN.
After testing jeangalea.com with both the Kinsta CDN and the Cloudflare CDN activated, I found that the combination doesn't work very well. I tried using just the Kinsta CDN, and then switched to the Cloudflare CDN, with the latter proving to be clearly superior, perhaps also due to the other goodies that come with Cloudflare such as image optimization and file minimization.
I still highly recommend both WP Engine and Kinsta. They are very well managed companies who have been involved with WordPress for years, and your website will be safe with any one of them. Right now I would give the edge to Kinsta, unless you have low traffic, simple sites, in which case WP Engine will work out to be cheaper for you.
What is your experience with these two top managed WordPress hosts?