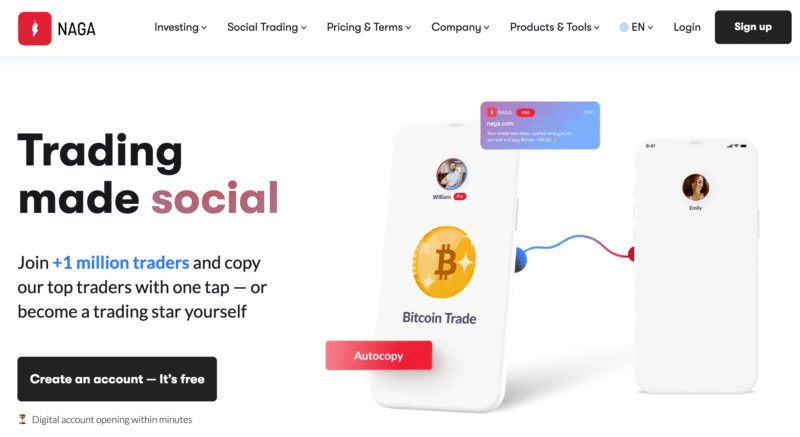 Finding a reliable and trustworthy broker for trading online can be a minefield for new traders and experienced traders alike. With so many trading platforms online, how do you know which trading platform to choose?
NAGA is an established, regulated broker founded in 2015. Is NAGA a trusted broker, and is NAGA the right broker for you?
In this article, I explore the pros, cons and ratings of NAGA. In conclusion, you will know if NAGA is the right trading platform for your trading experience.
Who is NAGA?

NAGA is a top range broker and is known as a leading social trading platform, similar to eToro.
The company was founded in 2015 by Yasin Qureshi and Benjamin Bilski, whose mission is to make investing simple.
As you probably know, trading and investing is usually far from simple, so it's refreshing to find a trading company like NAGA intent on making it easier to trade online.
NAGA wants to empower traders by giving them fast and easy access to global markets.
NAGA has an impressive team providing the resources and support needed for all levels of traders. And, they must be doing something right because NAGA has over 1000 four-star reviews on Trustpilot.
One of the essential criteria for choosing a trading platform is to find one that is regulated, and for this, NAGA ticks the box. NAGA is authorized and regulated by The Financial Conduct Authority (FCA) and the Cyprus Securities and Exchange Commission (CySEC).
NAGA is a diverse platform offering over 950 trading instruments, including Forex, stocks, and CFDs (contract for differences). You can also trade ETFs, Cryptocurrency, Indices, Metals, and Energies.
To date, NAGA has over 100,000 registered traders and has executed 10 million orders.
NAGA has over 1000 traders registered for the auto-copy service. If you are new to trading, an auto-copy service can be a great place to start. If you don't know what auto-copy is, it's simple. Experienced traders share their trades with you, and you copy the trades.
As a NAGA customer, you can select from a range of free, user-friendly trading platforms such as web, mobile devices, or desktop, giving you the ability to trade anywhere. NAGA has training resources and other tools to help you trade successfully.
NAGA has a large, supportive community where beginners can learn from experienced traders. Trading can be a lonely journey, but with NAGA, you can connect with your peers to share trading knowledge and results.
There's a messenger option for direct messages, and you can create group chats or join expert-led public channels.
So, to recap, before I begin the in-depth review, here's what NAGA offers to their traders –
Top range broker and leading social investing platform
Over 1000 four-star reviews on Trustpilot
Registered with The Financial Conduct Authority
950+ instruments to trade
100,000+ registered traders
10 million orders executed to date
Over 1000 traders for auto copy
User-friendly platforms
Education and trading tools
Large and supportive community
This review covers the essential aspects of what to consider when choosing a broker you can trust.
How Good is NAGA Customer Support?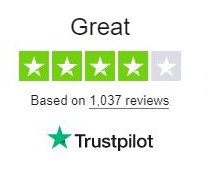 NAGA provides multilingual support 24-hours a day, five days a week. You can connect to support via email or telephone or, if preferred, connect to NAGA support via live chat.
With over 1000 four-star reviews on Trustpilot, it shows that NAGA take pride in supporting their 100k+ users
Can I Create Investment Portfolios with NAGA?
Yes, with just three clicks, you can manage your investment portfolio. You can diversify your investments based on your risk tolerance, and you can choose a risk to reward ratio (RTR) to trade different asset groups.
You can choose from time-based investments.
You may wish to look for short-term investments or be happier with medium to long-term investments. An independent algorithm then manages your investments based on real-time re-allocation of assets to return the best potential gains.
You can keep track of potential investments with the NAGA integrated watchlist. NAGA also has an asset feed displaying real-time information for market news, details of assets, and all positions.
NAGA Regulation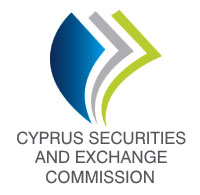 NAGA is the trading name for Naga Markets Ltd, a Cypriot Investment firm that is a member of the NAGA Group AG. The latter is a Fintech company publicly listed on the Frankfurt Stock Exchange, Germany.
Naga Markets Ltd is authorized and regulated by the Cyprus Securities and Exchange Commission (CySEC). The Licence No. is 204/13.
CySEC supervises and controls licensed companies offering investment services. That means NAGA have to adhere to strict CySEC regulation by following their set rules.
CySEC regulation means that NAGA clients know they are trading with a trusted and reliable online broker.
CySEC must comply with the European MiFID Financial Harmonisation law, which by default, NAGA must also abide by the rules. The EU's MiFID seeks to improve levels of efficiency and increase financial transparency. Its mission is to protect consumers and promote fair competition.

NAGA is authorized and registered with The Financial Conduct Authority (FCA) Ref No: 609499.
The FCA covers the whole of the EU. The FCA wants financial markets to be honest, fair, and effective and wants consumers to get a fair deal. The FCA regulates the conduct of almost 60,000 businesses in the EU.
Where does NAGA hold Client Funds?
Client funds are held in segregated accounts with the major EU-regulated banks. The funds are separate from NAGA's company funds, and thus this money is only available for operational costs etc.
NAGA Markets is a member of the ICF (the Investor Compensation Fund). The ICF can provide compensation for eligible clients for claims against a member of the ICF in cases where they cannot fulfill their financial obligations.
NAGA Multicurrency Mastercard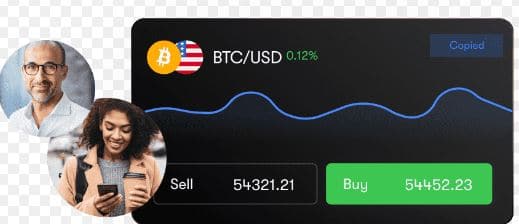 NAGA offers a free prepaid multicurrency ($,€, £) Mastercard, which you can use for online or offline global transactions and ATM withdrawals.
To manage your card, NAGA provides a user-friendly dashboard with top-notch security.
What Countries does NAGA accept?
Some countries have legal restrictions for trading.
If you are unsure, please check with NAGA Broker if your country is permitted.
Below is the list of countries legally prevented from trading with NAGA.
Belgium
Canada
Cuba
Japan
Iran
Iraq
North Korea.
Syria
USA
In some cases, not all NAGA products and features are available to some countries because of legal restrictions.
Can I use MetaTrader Platforms with NAGA?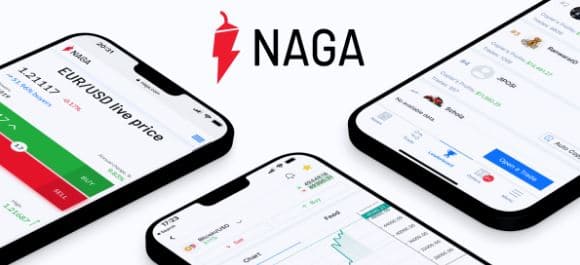 Yes, NAGA provides the MT4 (MetaTrader 4) and MT5 (MetaTrader 5) online trading platforms.
Both platforms are easy to use and have a plethora of technical indicators and tools.
You can also add other indicators and tools.
The MetaTrader platform can be used for automated trading if you install an expert advisor (EA).
Within the NAGA community, you can discover the best MetaTrading tools from other traders.
You can download and install the MT4 or MT5 software, or you can trade from a web-based platform with nothing to download.
And, you can install the MT4 or MT5 app on your Android or IOS devices so that you can check your trades on the go.
NAGA Auto Copy Trading
As part of its mission, NAGA promotes transparency.
Every online NAGA profile is visible to all other registered traders. It's an in-depth profile that shares win rates, the assets traded and the trader's performance, and much more.
If your trading performance is good, you might make the NAGA  leader board. Here you can find the best performing trading signals for anyone to copy.
Trading is challenging for novice traders, with a 95%  failure rate for new traders. The auto copy trades can therefore provide easier access to the trading experience.
Does NAGA Offer Leverage on My Trading Account?
Yes, leverage is variable for different financial instruments.
NAGA is a responsible broker that must follow its licensing guidelines. NAGA want their traders to trade sensibly and make good decisions regarding leverage.
Listed below are the available leverage options with NAGA –
Forex – Major Currency Pairs – 1:30
Forex – Minor Currency Pairs – 1:20
Cryptocurrencies – 1:1
Major Indices – 1:20
Minor Indices – 1:10
Stocks – 1:5
Commodities (excluding Gold) – 1:10
Gold – 1:20
Future Major Indices – 1:20
Future Major Commodities – 1:10
Future Others – 1:10
ETFs – 1:5
At all times, use leverage sparingly, especially if you are new to trading.
Does NAGA have a Cryptocurrency Wallet?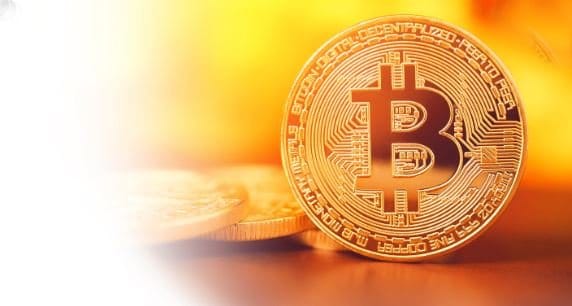 Yes, NAGA provides a crypto wallet. As you may know, it's essential to store your cryptocurrencies securely.
The NAGA wallet is free and provides a simple way to secure your cryptos. The NAGA wallet has a built-in exchange and gateway to NAGA's social investing network.
The NAGA wallet allows instant crypto transactions with low fees. You can also buy crypto with your credit card and transfer it to your NAGA trading account.
Does NAGA have Trading Education?
NAGA provides educational materials that can help to improve your trading.  They also hold daily webinars in multiple languages. The webinars are a great source of education for the new and intermediate trader, covering many essential trading topics such as support and resistance, trendlines, technical and fundamental analysis etc.
What Financial Instruments can I Trade with NAGA?
NAGA has over 950 financial instruments to trade.
Most major, minor and exotic Forex currency pairs are available for trading on NAGA with variable spreads. For example, 1.2 pips spread on EUR/USD.
Swap charges may also apply with Forex (Overnight fees for open trades).
NAGA offers a good selection of cryptocurrencies, including the top cryptos such as Bitcoin. Litecoin, Dash, Ethereum and Ripple.
There are no commissions on crypto trading, but the spreads are variable. Swap charges also apply.
NAGA has over ten of the most popular indices, including the following –
France 40
Germany 30
Japan 225
Netherlands 25
US Tech 100
FTSE 100
and more
NAGA margin requirements for indices vary between 5-10%, depending on the Index. Spreads are variable, but there are no commission fees.
There are over 600 stock CFDs from global companies. For instance, well-known companies such as  –
Facebook
Google
Amazon
Tesla
Microsoft
Apple
and more
The margin requirement for most stocks is 20%, and commission fees are 0.20%, and there is a spread and swap fee.
You can trade commodities with NAGA such as silver, gold and oil. Margin requirements are variable but generally around 5-10%. Spreads are variable, and there are swap fees, but there are no commission fees.
NAGA offer around twenty-two Futures such as–
DAX30
Euro Stoxx
IBEX 35
Swiss20
and more
Margin requirements are variable but generally around 5-10%. There are swap fees but no commissions on futures.
There are approximately seventeen ETFs available to trade on NAGA, including the below –
Spdr DJIA ETF Trust
Ishares Msci Emerging Markets ETF
Ishares Msci EAFE Index ETF
Ishares Msci Pac X-JP ETF
Ishares MSCI Spain Capped ETF
Ishares Taiwan Index ETF
Ishares South Korea Index ETF
Ishares Brazil Index ETF
and more
ETFs margin requirement is 20%. The commission fee is 0.10%, and there are swap and spread fees.
NAGA offers a spectacular amount of diverse trading opportunities. With over 950 financial instruments to trade, there is something available for every trader.
Is NAGA Suitable for Professional Traders?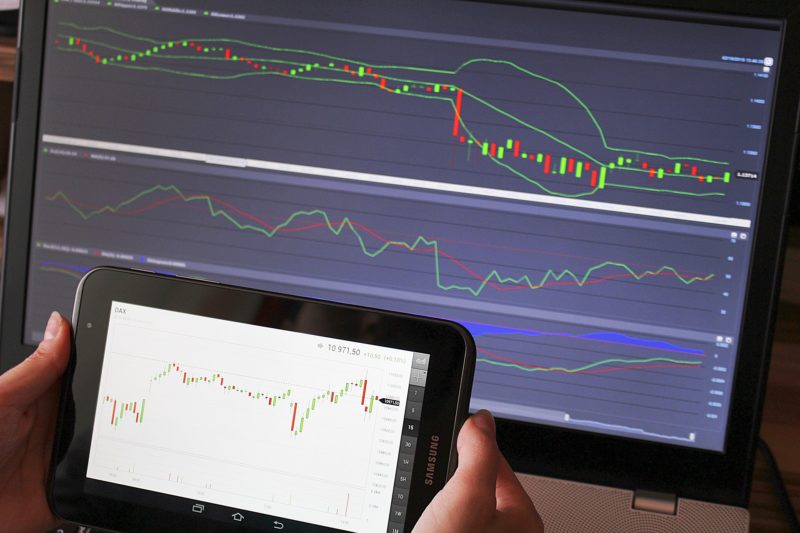 You can apply for a Professional Trading Account with NAGA, which has increased leverage up to 1:20.
However, NAGA does have specific criteria for professional trader status–
You can demonstrate you have placed an average of ten significant transactions per quarter over the last four quarters. These transactions can be with NAGA or another broker. NAGA translates a sizable transaction as €10,000 on equities or €50,000 on Forex, indices and commodities (or currency equivalent).
You can demonstrate a financial instrument portfolio. Your portfolio includes cash deposits of at least €500,000 (or currency equivalent).
You have worked for at least one year in a professional position in the financial industry
As a professional trading client with NAGA, you lose the protection and investment compensation that the retail traders have. You will be required to acknowledge that you understand the consequences of trading without this protection.
How do I Open an Account with NAGA?
It is easy to open an account with NAGA.
The first step is to complete a short online registration form with your details. You will have to confirm your email address so that NAGA knows it is you.
After that, you can log in to your NAGA account. NAGA asks you to upload proof of identity documents for KYC purposes. You can use a passport or driving license and a utility bill less than three months old.
NAGA then verifies your details, and you are good to go. You can now fund your NAGA account and start trading with NAGA.
How do I Deposit Funds into my NAGA account?
NAGA has a flexible range of methods for depositing funds.
You can deposit multi-currencies into your NAGA account with one of the following –
Credit or Debit card
Wire transfer
Neteller
Skrill
GiroPay
Klama
Przelewy24
Crypto
There are no fees for depositing funds into your NAGA account. The minimum NAGA deposit requirement is only 30 USD EUR, GBP or PLN.
The low start-up is attractive for novice traders when most other brokers require a $500 minimum deposit.
How do I Withdraw from my NAGA account?
To withdraw money from NAGA, you can use the same methods as for depositing. You can find details of withdrawal methods in your NAGA account.
Please note that your chosen payment method must be verified before you can request a withdrawal.
What are NAGA Withdrawal Fees?
There is a minimum withdrawal limit of 50 USD EUR, GBP or PLN, and the fee is 10 USD EUR, GBP or PLN.
It makes sense to withdraw more significant amounts to offset the small fixed withdrawal fee.
The fee is 0.99% to withdraw crypto to your crypto wallet, and if sending crypto via an email address, the fee is 0.50%.
There may be other charges from your payment provider, notably if there are currency exchange fees to convert the withdrawal to your payment provider.
Withdrawal requests are typically processed the same day or the next day if your withdrawal request is outside working hours.
The withdrawal times depend on your payment provider. Bank transfers may take longer to clear than other payment methods.
What are NAGA's Commission Fees?
NAGA's fees are competitive.
If you want to copy a trader, the fixed fee is €0.50. If your profit exceeds €0.5, you will then pay a 5% fee of your profit.
For Equities and ETFs, the commission fee is O.20% on the notional value. Any other fees may include the spreads and swap fees.
NAGA does not charge inactivity fees.
Does NAGA Offer a Demo Account?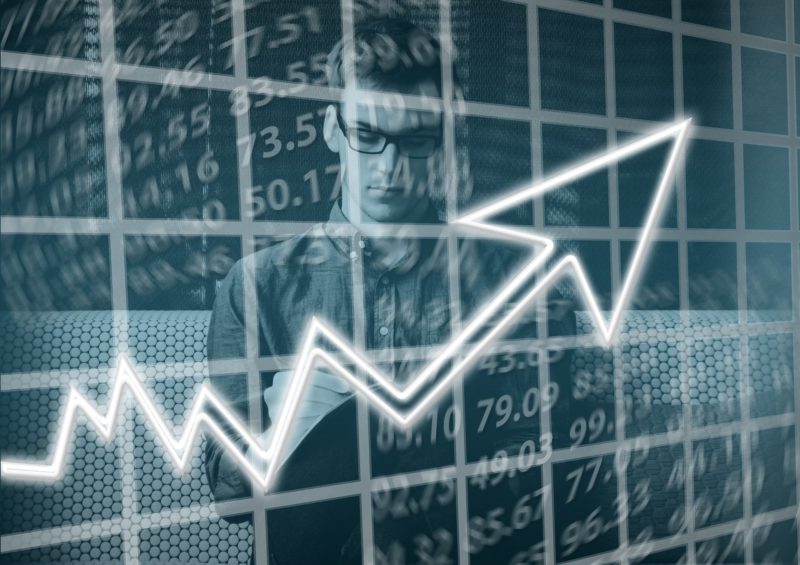 Yes, when you register with NAGO, you are provided with a free $10,000 demo account.
If you are a new or novice trader, a demo account is a great risk-free way to familiarise yourself with trading practice and how NAGA works.
Once you are trading confidently, you can then move on to a live trading account with NAGA. To do this, you simply choose the upgrade option on your NAGA account, which takes less than 5-minutes.
Under one NAGA account, you can open two live trading MT4 sub-accounts and two live MT5 trading sub-accounts.
Having multiple accounts allows you to test different strategies to see which one works best for you.
Recap on NAGA Review 2021: Is NAGA a Trusted Broker?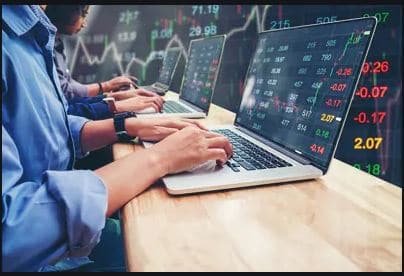 NAGA has a lot to offer the trading community. Currently, there are over 100,000 registered users trading with NAGA.
NAGA is a leading social trading platform suitable for novice, intermediate and professional traders. For the latter, NAGA has strict criteria for professional client status.
Opening an account with NAGA is easy and fast. Once your documents are verified, you can get started trading with NAGA.
You can practice trading with a $10,000 demo account and upgrade to a live trading account with NAGA in less than five minutes. From your NAGA account, you can open multiple sub-accounts to practice different strategies.
With the potential to trade over 950 financial instruments and the ability to auto copy over 1000 of the best traders, NAGA appears to be an attractive option for all levels of trading.

Deposit limits are low, and withdrawals are fast and easy. NAGA has many methods for depositing and withdrawing.
The Trustpilot ratings for NAGA customer service rates are four-star with many happy clients. The customer service team are multilingual and available by email, telephone or live chat 24 hours a day, five days a week.
NAGA is authorized and regulated by Cyprus Securities and Exchange Commission (CySEC) and The Financial Conduct Authority (FCA). You have the peace of mind that NAGA has to abide by stringent financial rules regarding their clients.
Client funds are held in separate major EU banks so that NAGA can only use these funds for operational costs etc.
Only you can decide whether to open an account with NAGA as a trusted and reliable broker. Still, I hope this article has provided sufficient information to assist your decision to start trading with NAGA.
Please note that the above information is not providing advice on tax, investment, or financial services. I provide the above information without consideration for risk tolerance and a specific investor's financial circumstances.
Trading or investing in financial instruments such as Forex, stocks, ETFs, futures, or commodities may not be suitable for all investors. It does involve risk and the possibility of a loss of capital.