As with any other investment, it's impossible to get everything right with NFT investments, especially in the early days when you're learning the ropes. What is more important is to maintain a growth mindset and not be too hard on yourself.
The NFT space can be brutal for newcomers, with tons of poor projects, rug pulls, scams and all kinds of sneaky ways to make people lose their ETH.
In the interest of being able to look back and try to see why I got things wrong, I'll be delving into my non-performing projects in this post.
I'll start off by saying that I have not experienced any rug pull projects, meaning that I've done well in at least analysing the integrity of the teams behind the projects I invested in. The projects I bought into that didn't perform well were simply the result of current market trends, or deficiencies in the projects themselves, but not a result of bad intensions from the founders.
Read more: How to evaluate NFT projects
I'll also preface this by saying that this has been a painful post to write. It's not easy facing failure after failure and seeing the now-obvious mistakes that I've done. On the other hand, it's essential for traders in any industry to keep a diary of all their trades and review them periodically in order to refine their strategies.
NFT trading is no different. And while I don't consider myself an NFT trader but rather a collector, as I invest for the long-term, it was important for me to look back on what I've done so far in the space with a critical eye and learn some important lessons.
So let's get things going.
Winter Bears

Let's start with Winter Bears.
The collection launched in September 2021 with a mint price of 0.03 ETH ($100 at the time of mint) and sold out within hours. I bought on the secondary market, meaning I paid a significantly higher price than mint and already started out at a disadvantage.
Here was my original analysis posted elsewhere on this site when I bought into it:
Winter Bears is a collection of 10,000 adorable polar bear NFTs available on the Ethereum blockchain.

Each bear is completely unique, created using over 150 individual features.

Winter Bears was created with the ambition of raising awareness for the endangered polar bear, an animal so beautiful and majestic whose habitat is quite literally melting away. Therefore charitable work and contributions is also part of the uses of the treasury (although there will be no DAO for now). The team has also donated $40,000 to @shesthefirst and committed another $40,000 to Polar Bears International, while noting that they continue to be charitable in the future.

This is another feel-good project. I feel that the artwork is adorable and among the best I've seen in PFP  projects. There is a wide range of easily distinguishable traits. There is already one major airdrop to look forward to; all Winter Bear holders will also receive a Summer Bear. Moreover, all gas fees will be covered by the project.

A merch store will also be made available for those who want to proudly wear their bears.  The license is non-restrictive, so you are free to do anything you want with them under a non-exclusive license.

Winter Bears was created by a team of DeFi builders who've been contributing to the Ethereum community since 2016.

Perhaps the most interesting aspect of the project for me from a learning perspective, is that Winter Bears is partnered with PieDAO to potentially have the Winter Bears featured in an NFT index, and there is also a bears vault on NFTX. You can stake your Winter Bear to earn with $BEAR, sell your bear w/o a buyer, own a fraction of a bear, or swap your Winter Bear for another Winter Bear in the vault.

There are some notable holders in this project. @punk2476 is the biggest holder of Winter Bears. She hangs out in the discord and brings a ton of positive energy to the community! Another one is @TheShamdoo, the creator of HeadDAO.

The roadmap is a bit weak in my opinion, animations could work but that's a bit of a moonshot in terms of driving monetary value. I'm looking forward to the airdrops announced so far though (Summer Bears and Pixel Bears).
Turns out that I was quite right about the roadmap, and the DeFi part wasn't really a high-value proposition. The steam for cute animal PFPs also ran out towards the end of 2021, so there really was no room for this project to grow.
The most expensive Winter Bear that ever sold was Winter Bear #1178, which sold for 15 ETH. I pity the person who spent that much on one of these bears. While it is ranked #1, there is practically zero chance he will even remotely get close to breaking even on this, let alone profiting. That's the huge risk you take when you go big on the rare items in a collection. If the collection does well, you have an incredibly valued asset, but if not, you're left holding some very heavy bags. On the other hand, it's also interesting to see who makes these kinds of buys in the market. In this case, it was an OG punk owner that had already become rich by holding punks, so he can very easily brush off such a loss.
The Winter Bears team did keep to their promise of launching Summer Bears, which I also minted, but that didn't really affect the project value much.

I ended up taking a loss on this one. I bought my bear for 0.378 ETH shortly after mint ended and sold the summer bear and winter bear for a combined 0.14 ETH. The same bear I sold ended up being traded a few more times, with the last sale being for 0.25 ETH. That was a nice sale compared to what I let it go for, although it doesn't even come close to what I originally paid for it. The floor price as I write this is slightly below 0.1 ETH, so holding the bear wouldn't really have helped either.
The real winners in this project are clearly those who minted. They had the opportunity to sell for 10x+ right after mint, and even if they rode all the price fluctuations and diamond-handed, they would still be able to sell for 3x at the time of writing.
Financially this was the biggest realized loss I've taken so far.
Website | Discord | Twitter | OS | Dune dashboard
Perseverance

Upon purchase, here's what I had written:
Perseverance is a generative art project made up of 500 unique pieces by the artist Giorgio Balbi. There are 4 different types of variations in their algorithms, each type is randomly distributed and the amounts are not equal. The "perseverance" arises from the idea of ​​creating a generative art model that combines multiple variations in its strokes, colors, density and angles, generating different visual textures.

This was my first purchase of a generative art piece, and I bought it because I liked it. There is no utility planned for these artworks beyond owning and displaying it wherever you want. This is the kind of artwork I'd like to have in my house, so I'm happy to own it long-term.

The one downside I see is that not all items in the collection are hi-res, meaning many of them will not be that suitable for printing and hanging on your wall, which is a shame as that is the main purpose for them in my opinion.
I was pretty aware of the fact that there was no utility attached and that I could need to hold this long-term as generative art projects sometimes have low liquidity. I would still put it in my list of failures as I again bought on the secondary market during the highest day of hype, when the project was featured on the frontpage of OpenSea. I believe that was how I came across the project in the first place.
I've learned to completely ignore the OpenSea frontpage since then. As a beginner, I used to think they would curate what they post and only include big projects, but that wasn't the case. I'm not sure to this day what algorithm they use for that. These days, I use my own tools to understand what's happening on the market and to know what's hot or not, apart from being able to make a qualitative analysis of projects based on my experience.

As you can see, the volume chart is an absolute disaster. Secondary sales dried out a few days after the project launched, with the floor price several times lower than what I paid for my piece. I'm pretty much stuck with this artwork forever unless I basically give it away for free, and that's not what I was planning for.
Even though I was prepared to hold for the long term, I wanted the possibility to put it up for sale at some point and be able to sell for a decent price, even if I'd have to wait a few days or even weeks. This isn't the case as things stand today, and I don't see it changing since the artist doesn't produce much and is not well-known.
To make it worse, a few other projects were released that used a similar generative art algorithm (Wavelength being the main one), further diluting the value of this collection.
This piece ends up taking the throne as the biggest unrealized loss for me. I bought for my piece for 0.8 ETH which was quite expensive, considering the price of ETH was around $4,000 at the time. With the experience I have now, I wouldn't have paid that kind of money in dollar terms for a piece of generative art from a fairly unknown artist.
The winners here are again the guys who minted at a mint price of 0.077 ETH. Total including gas price was around 0.1 ETH, and the current floor is more than double that, so they can sell at an easy profit anytime they want. In fact, several of those selling at low prices at the moment are those who minted, not those who bought high on secondary like myself.
Website | Discord | Twitter | OS | Dune dashboard
Bushidos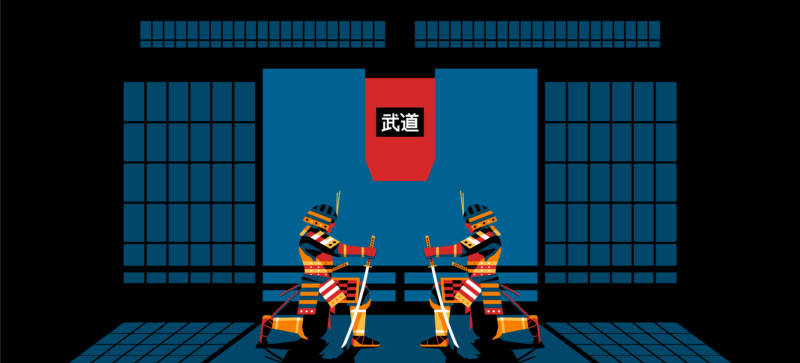 This was a project I invested in with high hopes, but looking back, I should have considered the risks more seriously than I did, given that I had already flagged them in my initial review:
The Bushidos are a clan of 8,888 Samurai warriors established to "preserve the decentralization of the blockchain and protect against FUD". Bushidos is meant to be a cultural movement, not a one-and-done NFT project. The founding team's goal is to grow an active creative community around the theme of samurai lore and culture.

The project aims to have several seasons in its roadmap. The first Season sets the foundations, including the minting and setting up of the community.

Season One is dedicated to:

Building partnerships, community, and foundational story
Launching an eternal mint pass
Launching the Bushidos
Launching the Katanas airdrop
Preparing the story for Season two

Season Two will be dedicated to telling the story of the Bushidos.

That will look like:

A virtual comic book with physical implications
Start working on a plan for 3D skins for the Bushido (for use in the metaverse)
Download high-res images of your Bushido
An ERC20 token
And at least 2 new NFT collections

The four project founders all work at Coinbase, and this led a lot of credibility to the project. Jeremy Booth is the illustrator for the Bushidos. I like his art a lot and this was one of the reasons I got into Bushidos.

As for the risks for this project, I would say that it's hard for the untrained eye to distinguish between different Bushidos, and I don't see them catching on as a PFP either due to their niche style and lack of distinguishibility. This is why it will be very important for the story to be sustained over time by a strong team and community participation and interest.

From my perspective, the biggest doubt I have is whether the project can sustain interest long enough for value to accrue to the tokens. Time will tell, but again, Bushidos gives me exposure to one more niche of the NFT space, so I'm happy to be part of it as a learning experience, and I like the artwork. I like the idea of learning more about samurai culture as well.
So basically, here I invested because I like Japanese-themed art and I wanted to learn more about the Samurai history (should have just read a book or watched a documentary for that), and because the founders work at Coinbase. I liked the art but as I flagged initially, each NFT does not stand out from the rest and they don't really make great PFPs, hence little value in the current NFT space.
The fact that the founders work at Coinbase does not really mean much. At the time when I invested, Coinbase was hyping up its move into NFTs with a marketplace that never materialized (hopefully sometime in 2022), and that swayed my emotions into giving this fact too much importance than it deserved.

To make things worse, I bought on the secondary market (yes, I did finally learn my lesson about buying high on secondary after reveal), and have been holding my bags ever since, with little hope of recouping the cost.
Website | Discord | Twitter | OS | Dune dashboard
Galaxy Eggs

Here are my notes when I invested:
There is a solid team of three in place. Two guys come from the bored ape community and they are backed by the fantastic artwork of renowned artist Gal Barkan, who serves as art director.

The 3D artwork is quite breathtaking, and the sneak peeks from the upcoming Galaxy Metaverse are amazing. I'm looking forward to both the promised airdrop and the launch of the Galaxy Warriors, which is the second phase for this project.

Similar to the Bushidos, this is a long-term project so hopefully, people will not lose interest along the way.

I spent 1.38 ETH for Galaxy Eggs and 0.21 for minting the Galaxy Warriors, whilst I recovered 0.719 ETH from Galaxy Warriors sales. Gas fees were high when I was buying these so I spent a good chunk on that as well.

Unfortunately, I'm not sure that this project was really suitable for being an NFT; it's still unclear to me what is the overall goal. It seems that most collectors also feel this way. I sense that most invested just because the 3D art looked amazing and there were a lot of big promises, but things got too complex or took too long and people lost interest and flipped these to get into simpler projects.
At the time I invested, projects were being given a lot of weight when people from Crypto Punks or Bored Apes were involved (the OG effect), but it turned out to be very irrelevant in this project. I kind of liked the art but didn't really understand the end goals, so I should have avoided it rather than speculated. And again, buying on the secondary market made it exponentially riskier.
Website | Discord | Twitter | OS | Dune dashboard
Surreals
I invested in this one to experience how a project that was focused 100% on the art would perform. While I'm happy with the community and the founder's initiatives to sustain the project, the price has not done terribly well. Here are my initial notes:
Surreals are a collection of 10,000 generative portraits with a surreal, vintage naturalist aesthetic.

I like the quirky artwork and the founder is definitely doing his best to drive value forward. The artist who launched this project promised nothing in return apart from the art itself and was very open about his limitations.

However, he is very open to suggestions and this has been reflected in the way that the community has taken ownership and taken the lead in moving things forward. The Discord channel is a fun place to hang out, so there is a strong community aspect for my incentive to own pieces from this collection, quite apart from the artwork itself.
As usual, my biggest mistake is to have bought on secondary rather than mint. I did receive an airdrop but it's basically not worth anything either.

I don't see how the price will ever come close to its all-time highs of around 0.3 ETH. I bought very high at 0.237 ETH and I didn't even manage to grab a rare one, so I got destroyed by the price action. Right now I could sell it at floor for around 0.055 ETH, which is even less than the original mint price of 0.06 ETH.
Website | Discord | Twitter | OS | Dune dashboard
HeadDAO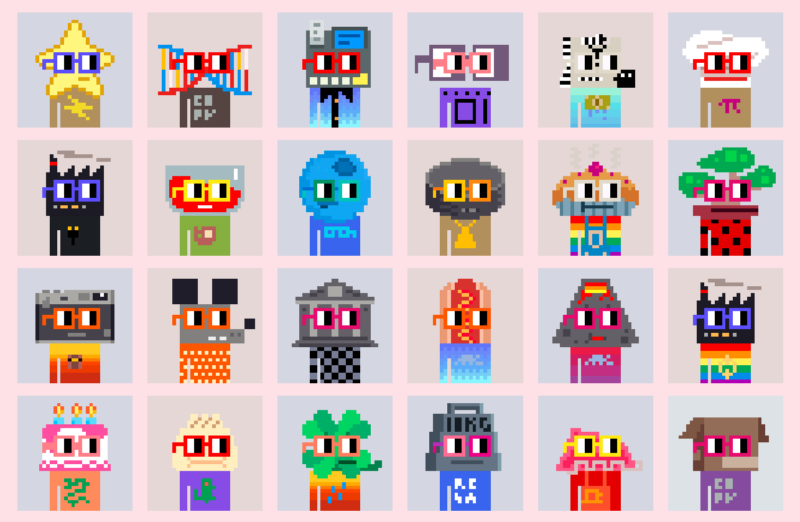 I made several mistakes on this one. First of all, the founder should have been an immediate red flag. He's not doxxed and says he is 16 years old. His Twitter is a constant stream of babble; he seems to spend more time on Twitter shitposting than building anything.
Second, part of why I bought these is because I loved the Nouns project but couldn't afford one of those. This project uses the Nouns artwork, and it sounds stupid now but it did influence me in buying these. Even worse, I went for the rarer items even though rarity played no part in this project from the very start. The fact that I bought on the secondary market didn't help – I paid too much because I was buying on secondary, and I paid extra because I went for the rare ones.
Thirdly, it wasn't clear to me what the project actually did. I understood the basics but not the roadmap to this project's potential eventual success. Here's how I had described it:
This is actually a DAO and the artwork itself is borrowed from the Nouns collection, which is open source. The idea here is to buy blue-chip NFTs and fractionalize them. Thus every Head NFT holder will accrue part of the value of those blue-chip NFTs.

You can also stake your NFTs in a vault and earn $HEAD. This is done on the project's website. When you stake the head NFTs they will disappear from your wallet and go into the community wallet but you still own them and can unstake them anytime.

The fractionalized vault's reserve price will always be adjusted to be at least double the current price of the NFTs in it. So the likelihood of the vault being bought out is next to zero. That being said, as a HeadDAO holder that automatically makes you part of the DAO, gives you voting rights in what the DAO does, and makes you eligible to redeem and offers of utility that the team put out.

However, you will need $HEAD in order to redeem any utility, so it's best to stake in order to earn $HEAD to get access to the utility offers and that is where the real value is/will be. A small example is a collaboration between HeadDAO and an upcoming project, where those who have their heads staked will be in with a chance to make the whitelist of the other project.
After spending a week in OpenSea's top volume charts and duping me into thinking it was a great project, it quickly tapered off into oblivion, as so many of those 1-week chart-toppers do. I wasn't experienced enough back then to know that I should not look at OpenSea's charts (as I mentioned earlier).

I also ended up wasting some ETH in the staking process and game that was released as part of this project. A ranking tool that was supposed to be the best in the industry ended up being a complete sham; at least I didn't put money in that as well.
This project's discord is extremely noisy, which made it impossible to follow what was already quite a nebulous roadmap. Ultimately, I staked all my tokens and hoped for the best, but I doubt I will ever recoup my investment. I've written it off in my head.
I spent around 5 ETH on this and although I haven't sold anything yet it would practically be a total loss if I were to sell now with the floor below 0.1 ETH. I would classify this as my worst investment of all.
Website | Discord | Twitter | OS | Dune dashboard
The Diamond Hands

Here's another one that didn't pan out as I planned. You can see from what I had originally written about this collection that I knew I was in for a rough ride:
This is another project where the artwork itself is not the main thing you're paying for. It's a DeFi + NFTs concept. The idea here is to buy and fractionalize blue-chip NFTs and then hold onto them with diamond hands.

The concept of Diamond Hands stems from the cultural significance of someone who doesn't "cave under pressure" and has unwavering conviction in the asset they own. The team is solid, including some punk owners, and the designer is Yanis Georges, a well-known designer on SuperRare. The one thing I'll say is that the website is quite simplistic with grammar mistakes and a lack of refinement in the writing. I know people don't pay much attention to these things, but to me it always suggests a lack of polish and rigor in the person/team.

Unfortunately, the project is off to a rough start with a big decline in value, but I'm still hoping that the next purchases and subsequent fractionalizations will bring some attention back to the project, and hence take the price back up.

I like original use cases like this so I want to be involved as a learning experience. If I don't buy I'm not incentivized to keep in the loop on the team's Discord, check prices, etc. So I buy to learn.
At around the time when I bought, there were quite a few projects trying to do some sort of DeFi+NFT play, and the concept was trending. Eventually, the trend fizzled out and none of those projects ended up doing well. HeadDAO is another example of this trend.
I thought this would be a good project, given that top collectors like Pranksy had bought an insane amount of them. Of course, what I had not checked was whether they had minted or bought on the secondary market. Seems like we're seeing a recurring theme here huh?
So Pransky minted 250 of these at a cost of 0.09 ETH per token, while I paid 0.028 ETH. However, this is misleading. This project bought and fractionalized a crypto punk, then airdropped DHCP tokens to holders. These DHCP tokens represent the value of the crypto punk fractions corresponding to each holder. So what happened here is that the guy who sold to me had collected his DHCP tokens (which are obviously still valuable as Crypto Punks are still a blue-chip) then dumped his Diamond Hand token on me. The lesson here is that before you invest you need to do your research and understand what the utility for the token is and how it works. I just got caught in the hype and didn't even realize that the crypto punk fractions had already been airdropped to holders before I bought my token, hence making it pretty useless.

Luckily, I still managed to sell off the token at 0.04 ETH, more or less breaking even when costs are factored in. Still, it definitely wasn't a great investment and there were a few important lessons I learned from this one. As I type this, the project is still alive but there are few secondary market sales, with a floor price of 0.02 ETH, basically being handed out for free.
Website | Discord | Twitter | OS | Dune dashboard
Cosmic Cowgirls

One of the founders is the girlfriend of scammer Colethereum, but I didn't know that when I first bought in. Looking back, this project had little substance and I would have easily dismissed it now that I know more about the NFT space. The relationship of the founder would have been an immediate red flag, let alone the project art and the roadmap.
For some reason, I liked the art at the time and bought two rare items. The floor price got so bad that it wasn't even worth minting the follow-up to Cosmic Cowgirls, the very imaginatively named Cosmic Cowboys.

I caught a lucky break during a week of hype about women-led projects, where this collection pumped along with all the other projects that had women founders, and I got out at that point. I put in 0.18 ETH and sold for 0.26 ETH, so considering fees and commissions it's more or less break even. It could have been worse.
I consider it a bad investment because I didn't do my research properly and that goes against my investing principles. Since I usually aim to hold long-term it pains me to hold projects like this one.
Noodles

Here the project itself is good but I paper-handed too early on. I minted them based on my doodle holdings (1 mint per wallet + 3 mints via whitelist), then sold my 4 Noodles for a combined 0.175 ETH, with the floor price now sitting at 0.3 ETH, so I missed out on an easy 10X on each of my tokens (several of them eventually sold for more than 10X what I let them go for).

I'm not sure there's much to learn from this for me, beyond not selling below my own mint price. I should have had more conviction before minting, allowing me to wait until the price settled before selling, or just holding long-term.
At the time, I didn't really vibe that much with the art, but the team have been absolutely killing it, so kudos to them for underpromising and overdelivering. It's not usual to see a derivative project doing so well not only price-wise but especially in terms of delivery.
Planktoons
This is the only project I was involved in that ended up rugged. I absolutely should not have minted any of these NFTs in the first place as they didn't look great, the team was not doxxed and basically are a few kids from the Philippines with zero credibility as far as I can see. To make matters worse the funds that were supposed to be used for development of the project ended up being stolen by the founder LALA and that was basically the end of it. She even refused to turn over the assets to a member of the community who wanted to carry on with the project without her. Truly a despicable scammer; unfortunately the fact that these lowlifes are not doxxed means that she will probably escape any repercussions for her actions. That's one reason why I don't invest in projects with undoxxed founders.
Lessons Learned
Looking back at my journey, I can see that even though I'm a very skeptical person and like to analyse things very thoroughly, I did get swept up by the hype on some projects. I also definitely overtraded. I should have bided my time and held my ETH tight rather than constantly going all in and running out of ETH.
The best investors in this space always keep a healthy store of ETH ready to pounce on the next big opportunity. If you check Pranksy's wallet, for example, you'll see that he always keeps a minimum of 1,000 ETH ready to go at any point in time. That's massive firepower that he can use to influence the market or take a great position in a project early on.
Timing purchases and sales remains a very tricky business. 
For example, I sold a Doodle for 5 ETH only to see it being resold 2 days later for 10 ETH. I sold it to a friend of mine so at least I was happy for his gains, but it was a terrible trade for me. I couldn't really have predicted that floor price move though, so it's just a matter of understanding that prices move dramatically and quickly in the NFT space, and you'll be caught either holding bags or paper handing quite often if you do many trades.
On the other hand, it's easier to avoid catching falling knives. What might look like a great deal might in fact be the start of a significant descent in the floor price of a project. I've been caught in these situations a few times and will be much more aware of this going forward. I'm pretty good at negotiating a lower price on what I want to buy, but I've sometimes paid less attention then I should have at the current market conditions and timelines of the project I was getting into. The result is that I did get a great deal after spending a lot of time negotiating, only to see the significance of that deal melt away as the floor price descended a couple of weeks later to the same level I had bought at and below.
From the projects above and their price evolution, we can easily conclude that minting a project gives you a massive advantage compared to those who buy on secondary. For most projects that don't do as well as expected, the floor price trends back to the mint price, allowing a minter to exit without any losses. This is how many big names in the NFT space got rich in the first place. Pranksy is a great example. Just to cite one example of his OG purchases, he minted 250 Bored Apes. Mind-blowing stuff.
Even the idea of sticking to blue-chip projects is not really 100% reliable. For example, I bought into Cool Cats and Creatures because I think they are great projects, and they had been doing well and very stable, but they both tanked for different reasons. I didn't include them above as I don't consider them failures so far; I love the art and community in both cases, and am hoping that in the long run they will do well price-wise. But again, I might be proven wrong and have to revisit this article in a few months' time to jot down another lesson learned.
That's why these days I prefer building very strong conviction in a project and going in heavily for the long-term. I will then only sell when I have at the very least done a 2x on my initial position, and even then, it would only be to let go of a small percentage of my tokens.
Going forward I'm going to be very choosy in the projects I go into, and I'll either be going in at mint time or at a much later stage when the price has consolidated. I'm sure there will be exceptions to be made, but that is the general rule I'll be adopting.
What are the best lessons you've learned while trading NFTs?