Padel is not just for the pros, in fact, one of the best things about the sport is that anyone of any level and age can have a great time and even take part in competitions.
There are competitions being held all over the major cities in Spain, and now also internationally. In this article, I'll mention the best ones I know of in Barcelona, and also some of the international ones.
Catalunya – Barcelona Padel Tour
The most well-organized tournament in Barcelona is probably Barcelona Padel Tour. Founded by Eddie Jackson Tingström, they organize one tournament per month.

You are guaranteed 2 matches once you register for a tournament, and you play 3 sets in each match. If you lose the first match, the second match will be in the consolación category and that is played with a super tie-break format. After the first two sets, if there isn't a winner, super tie-break will take place. This means that the first team that reaches 10 points, with a difference of 2 points, will be adjudicated the third set.
For the first match, new Bullpadel balls are used. This is important as balls degrade very rapidly in padel and tennis, so you want to have the best balls that have a good bounce.
You can win good prizes like padel bags, padel racquets and of course Spanish jamón.
They also have an online shop where you can buy lots of padel goods, except for racquets. As from 2017 they also have a brick-and-mortar shop in Barcelona that's located within the Red Indoor club in Viladecans.
For the latest news check out the Barcelona Padel Tour Facebook page.
Catalunya – Publi Dep

Publi Dep organize the Circuito de padel Amateur Adeslas SegurCaixa, which includes 10 tournaments in Catalunya per year. There are more than 2,500 participants.
International – International Padel

International Padel organize amateur padel tournaments all over the world, and are a great example of sports tourism within the padel niche.
Red Bull Padel Tour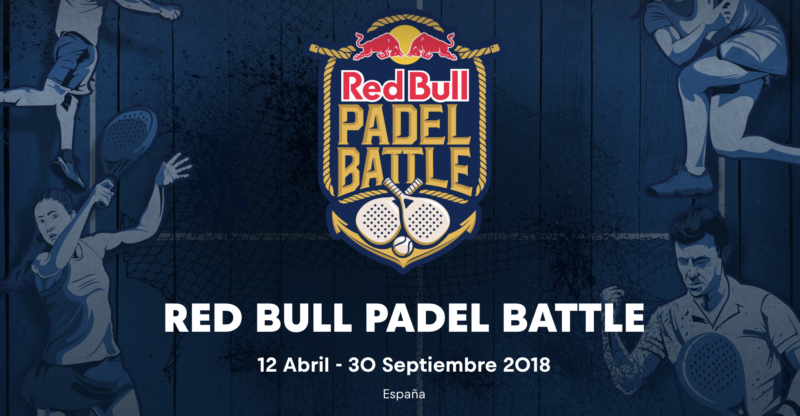 Others
Open Padel Series
Of course, local padel clubs in Barcelona and surrounding areas also organize their own tournaments. Some of them are weekend tournaments while others are year long tournaments or just one week tournaments.
Finally, ligasdepadelbarcelona.com is another good site for finding out about leagues in Barcelona and past results.
Have I missed out on any important amateur padel tournaments? Let me know and I'll add them to this post.