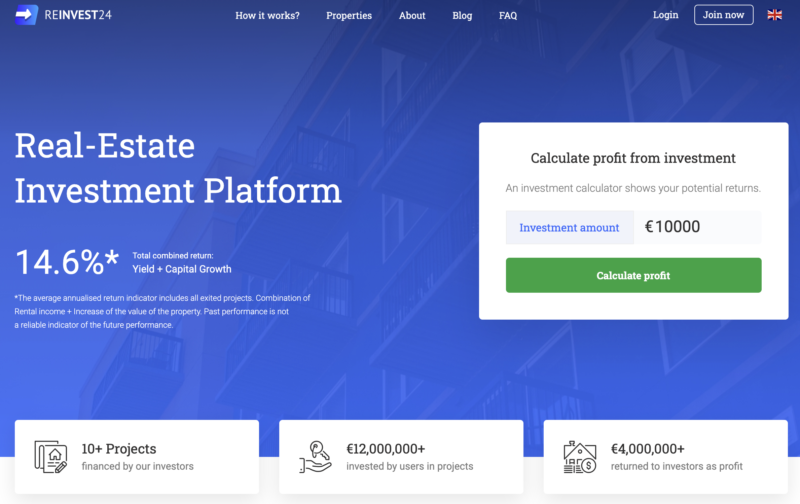 Reinvest24 is a real estate crowdfunding platform that currently specializes in Baltic real estate.
The hottest cities in the Baltics at the moment Tallinn (Estonia), Riga (Latvia) and Vilnius (Lithuania). Reinvest24 has a special focus on Tallinn at the moment, since they have local expertise on the ground. Their aim is to expand to other cities in the near future.
They have financed 10+ projects with €12,000,000 invested and €4,000,000 returned back as profits to investors.
I had the opportunity of interviewing the CEO of this platform, Tanel Orro, on my podcast Mastermind.fm, and I found him to be a very likable and knowledgeable person. That is consistent with the impression I had formed of the platform after having gone through their website and invested in a few of the projects available over the past year.
Reinvest24 is one of my favorite real estate crowdfunding platforms, but let's dig deeper to see why I like them.
Real-Estate always was and will be a valuable asset, that is why property investments are considered to be one of the most secure investments. Real-Estate investments have high requirements for legal paperwork and steep entrance fees, and Reinvest24 aim to change that hurdle.
How Reinvest24 Works
Thanks to the crowdfunding mechanism, Reinvest24 allows you to buy shares of residential or commercial Real-Estate collectively with other investors starting from 100 EUR and earn profit from rent and capital growth combined, without limits on investment period.
Here's an example case for how an investor would make money on one of Reinvest24's projects:
You invest 10.000 EUR in a Reinvest24 property with 8,8% Net Yield. The initial share price is 0,1 EUR and there is a monthly profit distribution.
Investment: 10.000 EUR
Net Rental income: 880 EUR per year
Property Growth for 2 years: 1025 EUR
Reinvest24 Commission: 200 EUR
Total NET Earnings: 2585 EUR / 24 months
IRR: 13,9 %
There are 2 ways your investment is working for you and both are happening at the same time:
You get an instant income from the cash flow the property is generating, which is being regularly transferred to your account.
You benefit from the increase of the value of the property. You get this money right after you sell your shares.
A special purpose vehicle (SPV) is a subsidiary company which owns the property titles, and whose responsibilities include the maintenance of the properties and managing tenants. SPV will be incorporated in the same country as the purchased property is located. There can be cases when the SPV is incorporated in some other jurisdictions.
The reason why Reinvest24 is using SPV company for its deal structure:
management of the property expenses
keep each investment separate
minimize the risks
transparency
All properties are kept separately under different SPV companies and if something happens with Reinvest24, the properties and the investments of our users will not be affected.
2 companies are involved in the legal structure – Reinvest24 OÜ, where all users hold funds and choose investments, and Property purchase companies – Special Purpose Vehicles (SPV), to whom the investors give loans for the purpose of the SPV acquiring a property. Property shares will be divided between the investors according to their amount of investment provided.
Who is Behind Reinvest24?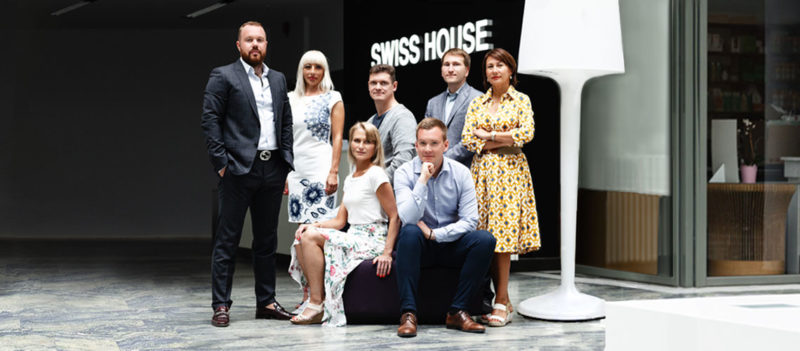 As I mentioned earlier, I had a very interesting chat with CEO Tanel Orro and he definitely knows his stuff.
How Does Reinvest24 Make Money?
ReInvest24 takes 2% from the investment amount to cover property acquisition expenses. ReInvest24 also charged up to 10% from rental revenue generated by the properties to cover various property management related expenses.
Depositing and Withdrawing Funds
You can deposit and withdraw funds to Reinvest24 without any problem. I use TransferWise, Revolut and N26 accounts to fund such investments, as I avoid the transfer commissions that other local banks charge.
Security
The investment is secured by a mortgage held by Collateral Agent in favor of the investors. This makes the process secure and reduces the investor's risks.
Transparency
The platform scores highly in terms of transparency and security. You can find all the necessary information about the properties and contact their support team if you need any additional information.
Liquidity via the Secondary Market
You can sell your shares any time on the marketplace and money with earned dividends will be paid to your account.
Autoinvest
You can reinvest profit in new projects, diversify your portfolio and let your capital work for you.
Conclusion
Unlike other platforms, these guys don't focus on rapid growth, but prefer to do things right and select excellent and low-risk projects. I like that because it shows that they care about the quality of the product and are building something they can invest in themselves.
Unfortunately, we are seeing a lot of platforms run by IT entrepreneurs (with no real estate experience) and backed by people with money, where the primary end goal is to grow fast and either be acquired or provided huge returns to the founders and investors. This is not the way to build a long-term platform and act responsibly towards investors.
I don't see this problem with Reinvest24 so they have become one of my favorite real estate crowdfunding platforms.
Another thing I like about them is their insistence on the SPV model, where we investors own shares within the company that in turns owns the project. Other platforms take the easy route of raising money for loans to developers, which end up being much riskier and harder to evaluate.
Summary
A smaller player in the crowdfunded real estate arena, however, I like this team as they want to do things the right way. They refrained from chasing rapid expansion into geographical areas they don't have the expertise in and have instead focused on obtaining good results within their areas of competence before moving on to bigger projects and other countries.
Pros
Excellent team
Projects are performing well
Focus on quality not quantity
Cons
Platform is still quite young, launched in 2018
Few projects