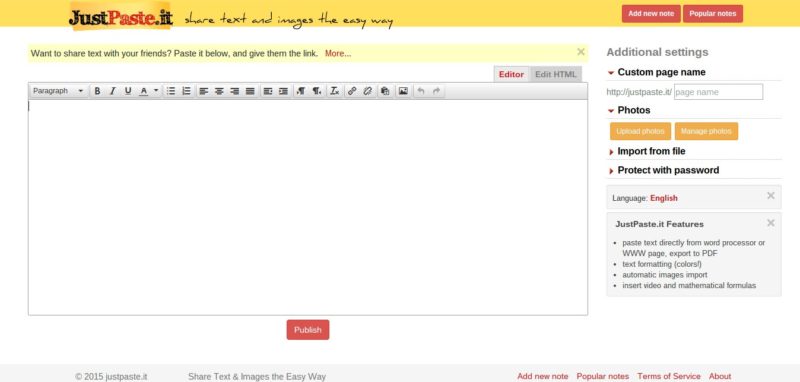 Pocket is one of my favorite tools for content consumption. Whenever I find great content online, I save it to Pocket and read it later. This could be during commutes or downtime while I'm waiting for something. The problem I had is that I receive lots of interesting content via email, and I needed a way of saving that content into Pocket. Unfortunately Pocket does not support that, as confirmed by my email to support as can be seen below:
Sadly, Pocket can only save items that are publicly available and accessible through a URL. This is why Pocket works best with news articles, blog posts, and text-based content.

I can definitely see how helpful it can be to save this content to Pocket. It would make getting certain information you have on your email easier. I'll be happy to officially submit your request to our product team!
The solution for me was to use a website called JustPaste.it. This site allows you to paste content into a text editor and then publish that content right away, no sign ups or further hurdles required. Therefore I copy the content from email and paste it on JustPaste.it, then publish it and finally, I can easily save that content to Pocket via the browser add-on.