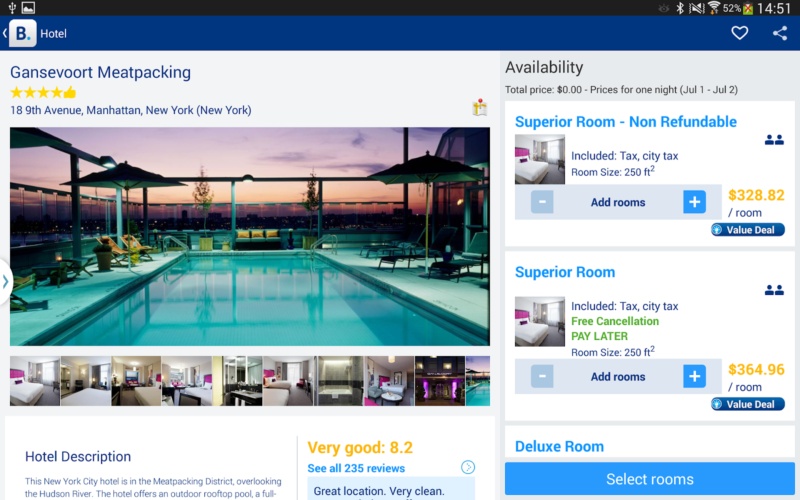 Here's a nice little trick I discovered to save money when booking hotel rooms.
I usually like to book rooms with free cancellation via Booking.com. To potentially save money, wait till the last day before you are scheduled to arrive and check the room prices again. Many times, if that kind of room is still available, it will be listed at a lower price. All you have to do then is cancel the previous booking (which had free cancellation) and book the new room. Sometimes the new room you book will not have free cancellation, but since it's the day before you wouldn't really need that anyway.
Do you have any other tricks for grabbing great prices on hotel rooms?