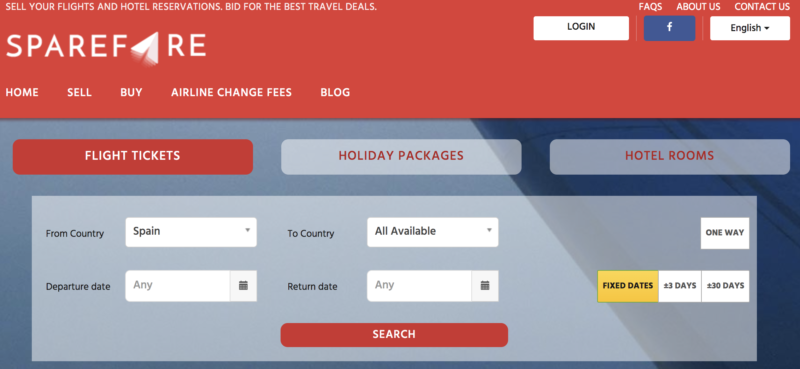 I recently came across a service that is awesome for getting great discounts on travel, provided you are flexible with your travel plans.
Sparefare allows you to buy non-refundable flights, hotel reservations etc from other travelers.
Here's how it works:
There are lots of pre-paid, non-refundable flights, hotel rooms and package holidays that go unused. This is where you resourceful traveler come in! You can buy someone else's reservations for half price! Sellers know they can't ask for full price, otherwise you are just going to buy from the airline or hotel directly. And if they do not sell the reservation, all of their money is wasted! If you buy their travel at a 50% discount is a win-win for everybody.
Flights are trickiest. To resell a flight, a purchaser has to change the name associated with a ticket to a different name — this is how a flight is transferred from one passenger to another. This means that the airline needs to allow name changes. You can check out this useful list of airlines that allow name changes. If the airline allows name changes, it will also charge a name change fee. Everything is done through the traveler's online account and is 100% legal and allowed. Lots of airlines allow name changes and their number increases all the time — it is a service that passengers want and the airline industry is responding accordingly.
Transferring a hotel reservation is much simpler. The seller just needs to call the hotel and change the name of the main guest under the reservation. Hotels allow that and usually, there are no name change fees to pay for the service.
Whether a packaged holiday (this is where you buy travel and accommodation together) can be sold on to another person depends on the terms & conditions of the travel agent selling the holiday. Most travel agents allow name changes for a fee. If they are based in Europe, they are obliged to offer this service by law!
I haven't used SpareFare yet but I'm looking forward to grabbing a cheap trip sometime soon.