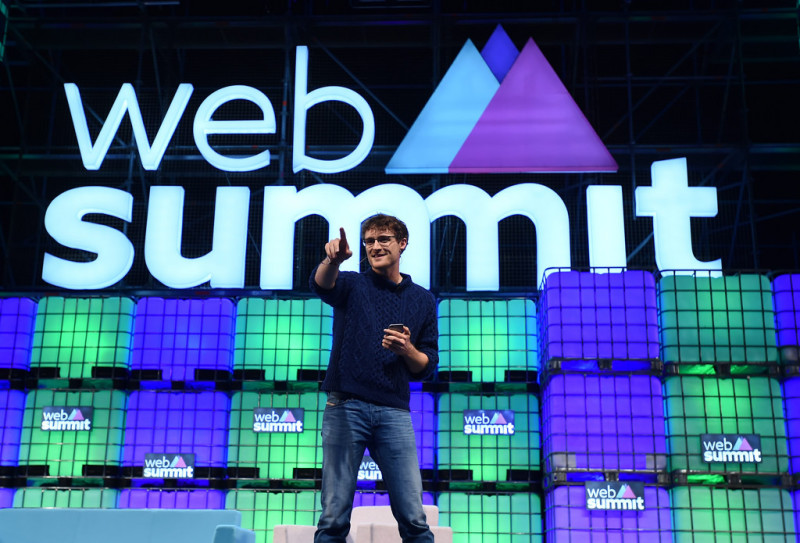 I've just got back from Dublin, where I spent the past week attending the Web Summit conference, as well as doing some sight seeing around this very beautiful city.
I thoroughly enjoyed the sightseeing part (and you can check out Alyona Travels for more on that), but the main reason to be in Dublin this week was of course Web Summit, the best technology conference on the planet. Attendees range from Fortune 500 companies to the world's most exciting startups.
Here's a short list of some of the awesome speakers I had the opportunity of seeing at Web Summit 2015 in Dublin:
Michael Dell – Founder and CEO, Dell
Dan Brown – Author
Stewart Butterfield – Co-founder and CEO, Slack
John Collison – President and Co-founder, Stripe
Mike Schroepfer – CTRO, Facebook
Yancey Strickler – CEO and Co-founder, Kickstarter
Mike Krieger – Co-founder, Instagram
Phil Libin – Co-founder, Evernote
Marie Kondo – Author
Not bad, eh? It's hard to describe the magnitude of the event, with around 42,000 people present in total. Another 41,675 people who couldn't make it to Dublin watched the Centre Stage via the livestream.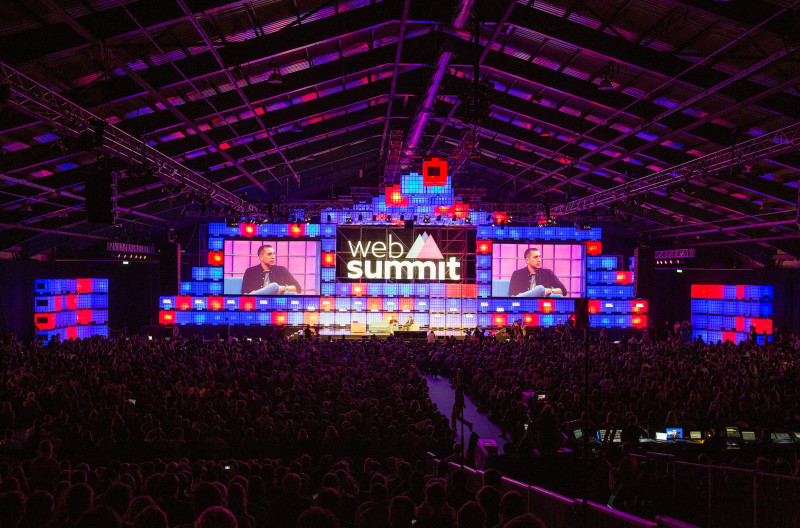 1,000 speakers took to the stages and led roundtables. 1,231 of the world's top international media came to report.
2,141 startups startups exhibited.
1,000 investors from the world's leading funds came to explore. 2,160 office hour sessions took place for these startups to meet with investors.
I particularly enjoyed Yancey Strickler's talk about putting cultural ideology above profits. This was an occasion for all present to think about the real motivation behind what they are doing. The frenetic pace of the startup world can sometimes make people forget that there are alternatives to pursuing money and profits relentlessly.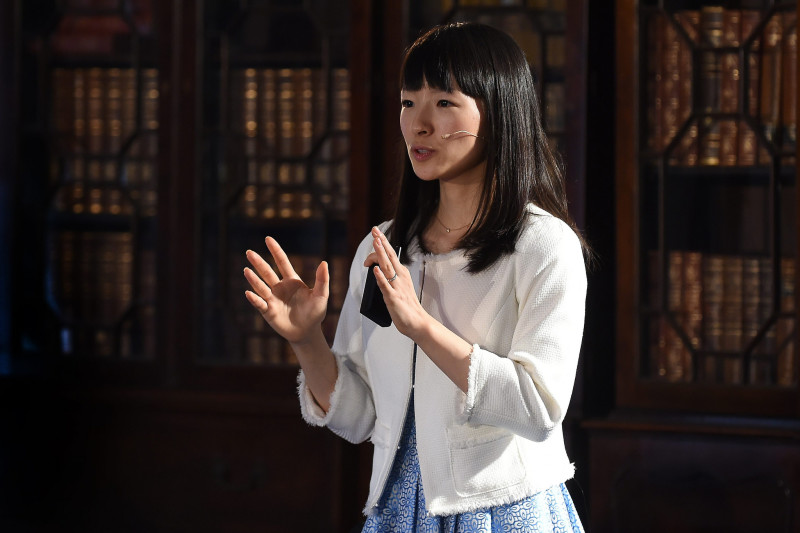 I was pleasantly surprised by Marie Kondo's talk (she only speaks Japanese but had a translator present) about tidying up your life. I hadn'theard about Marie before Web Summit, but I went to her talk anyway, captivated by the title of her talk. I love being organised in everything I do and so this resonated alot with my ideology. If you're interested in getting to know more about Marie's method, check out her book.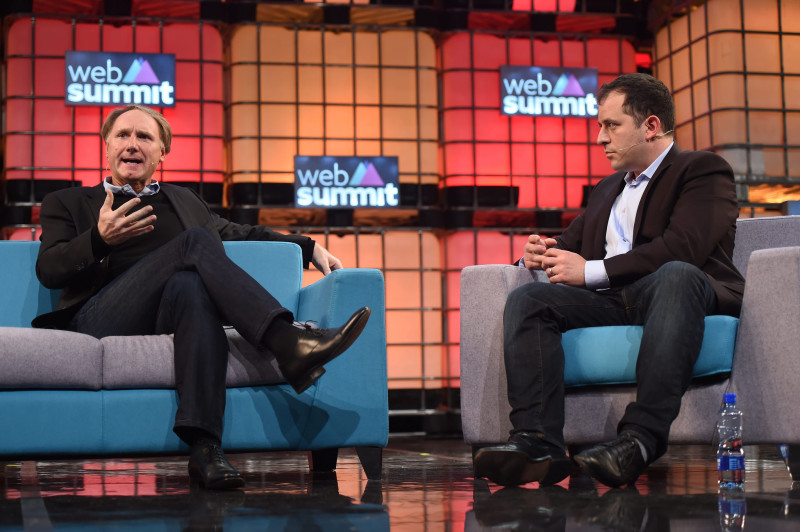 Dan Brown was of course one of the most popular speakers. It was a real pity that his second talk discussing God and religion was held in the Society hall which was way too small to accommodate everyone and so I missed that talk unfortunately as half of the people who wanted to enter were turned back.
I could go on and on about the fantastic speakers present, but I'll just say that this was most definitely the biggest and most interesting tech event that I've ever been to.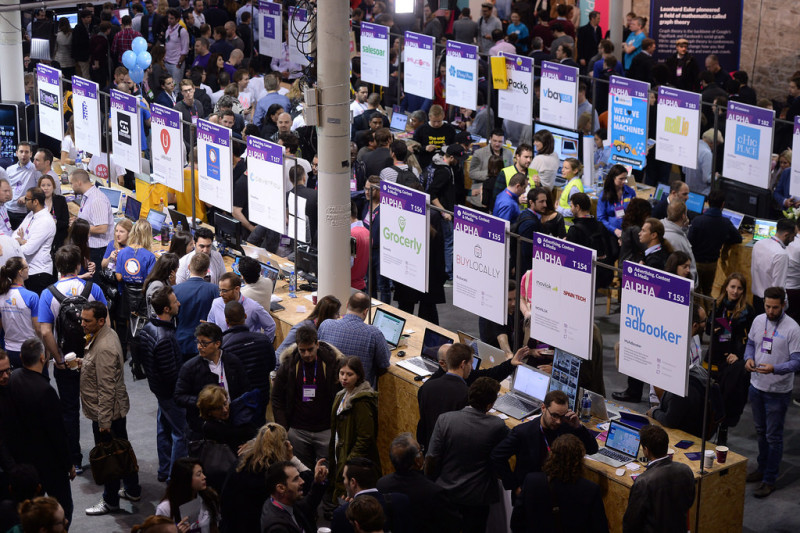 Of course, apart from the speakers, there were also the 1,000+ startups exhibiting. I tried my best to visit as many stands as possible and see what the most exciting new companies were creating. It was really hard to juggle time between the talks, visiting startup stands and networking.
The evenings were fully dedicated to networking and winding down after an intensive day, therefore we all attended Night Summit, which was basically a number of bars with free flowing alcohol that definitely helped get the socialising going. Of course, I helped myself to a few pints of fine Guinness, it really has a special taste in Ireland!
Organisation was absolutely top notch. The venue itself was made up of two parts and participants could walk between the two areas within 10 minutes. It's worth mentioning that within Web Summit itself there were other summits such as Money, Sports, Enterprise and Society. So there was an incredibly diverse array of material being discussed, definitely something for everyone.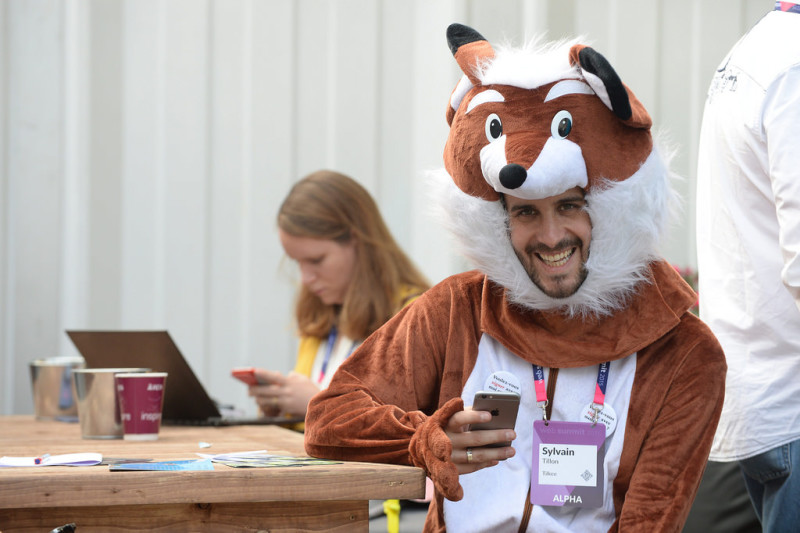 On a slightly negative side, the disparity between male and female attendees at Web Summit was pretty evident, however the Web Summit organisers announced that they're giving away 10,000 free tickets to women in tech to the 2016 events. During the first day, 1,989 female entrepreneurs had already applied. So hopefully next year's events will see many more women attending.
Next year Web Summit will be changing its location, moving to Lisbon. I'm actually really looking forward to this change as I have been thinking of returning to Lisbon for a long time now, and this is the perfect excuse.
I'd love to see more folks from the WordPress community attending next year's Web Summit. This year I had the chance to meet the very friendly WP Engine team, including super-friendly CEO Heather Brunner. Of course many of the startups I spoke to already used WordPress to power their websites, and some even used it to build their entire product or at least a prototype.
Further information about the next Web Summit event can be found on their website.
See you all at Web Summit 2016 in Lisbon!