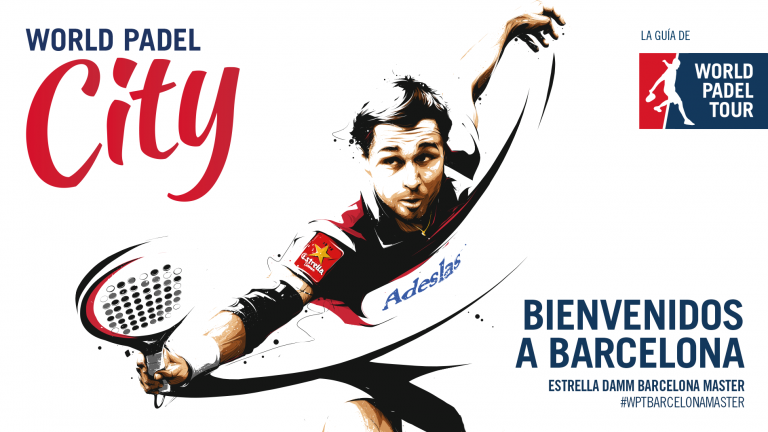 Today the finals of the World Padel Tour (Barcelona) were played at the Real Club de Polo in Barcelona. For this event, I bought the week-long ticket for 99 Euro which gave me access to all matches being played. It was my second time attending World Padel Tour, after having attended another Master in Valencia in 2015.
All in all, I really enjoyed the event and am extremely happy that World Padel Tour is commercializing the sport and making a good effort to export it to other countries. The matches were very enjoyable and I was especially impressed by the level on display by the women's couples.
There were two things in particular that I didn't like.
First, the seating wasn't clearly numbered, leading to people getting confused while trying to find their row. Keep in mind that the ball cannot be put in play until all the spectators are seated, so on several occasions, the play was held up by people unsuccessfully trying to find their seats.
Secondly, and of more importance personally, was that people are allowed to smoke in the stands. Seating was also very tight. Yesterday I just had to leave the tournament and head back home after the first match, as I happened to be seated right next to 5 chain smokers who were smoking one cigarette after another. Smoking should not be allowed on the stands, people can head downstairs and smoke in the other areas with more space and less chance of annoying people. I find it ridiculous that one goes to watch a sporting activity and is unwillingly subjected to an unhealthy dose of passive smoking. I contacted World Padel Tour about this but have not received any reply from them.
One thing I should mention is that the players themselves are all very friendly and humble. This was a refreshing contrast to the divas we see in other sports. I had no problem approaching and taking photos with some of my favorite players. After every match they make a point to approach the fans in the stands to take selfies and sign autographs. It's a very familiar atmosphere and I thought it was super positive.
With a few more tweaks World Padel Tour can go from strength to strength and achieve more success in the coming years, which will only be good for the sport. I look forward to attending another WPT event in the coming future, but I probably won't be buying a week-long ticket again. Spending 6-10 hours a day watching padel in the fierce heat gets tiring in the end. Next time round I will go for a ticket that covers the semifinals and finals (6 matches over 2 days).
That sums up a great week of padel, I now look forward to implementing a lot of new techniques and strategies that I observed during this week watching the best of the best battle it out in Barcelona.