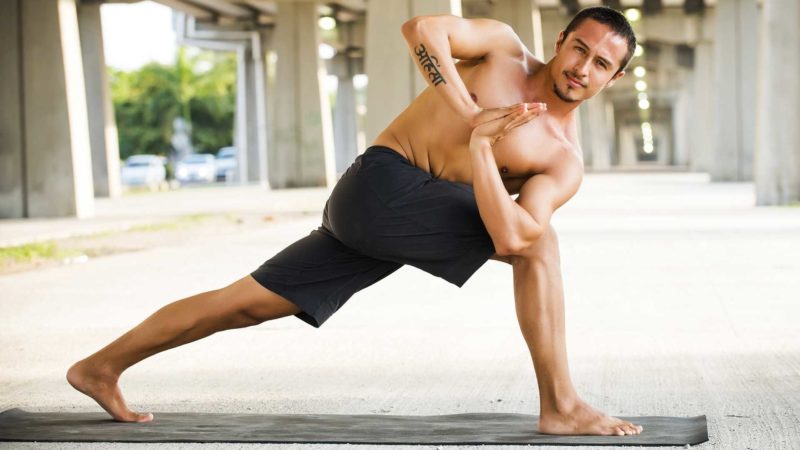 I like yoga but don't always have the time to do a full yoga session as I have a busy training schedule. If you're short for time you can incoporate a few yoga poses during the day and these will give you the best bang for your buck.
First thing when I wake up I like to do a cat/cow routine to help wake up my body and maintain core and back/hip mobility.
A mid-morning bridge pose is great to give some respite to the lumbar area after sitting at the computer.
For lunch it's good to do a squat pose to aid digestion.
Late afternoon it's time for a pick me up and the downward dog is a good choice for that as it stretches the back and gets some blood to your brain.
In the evening the easy pose with twists is nice to stretch the hips, knees and ankles and possibly close off the workday.
Before you go to bed, the child pose is nice to relax and prepare your body for rest.